Welcome!
I am writing about herbs in the 2016 April AtoZ blogging challenge. Most of the herbs written in this series are those I have seen or used. Its been a roller coaster ride all through the month, reading some wonderful blogs, making new friends and ofcourse learning many new things.
Hey this is not the reflections post, so I better get on with the topic of the day! The last letter, my final post for this year's challenge is Zingiber officinale of the Zingiberaceae family. We know it better as Adrak (in Hindi), Ginger, Ale (in marathi)! Is that a big Aha I hear!!!
🙂
Truly, just recognising a particular plant gives a feeling of meeting a friend does it not? So if botanical names put you off, not to worry, go with the local names. The former have the advantage of being universally accepted so you can discuss the plant with anyone anywhere in the world being sure of what you refer to.
Getting back to Z. The edible part that is commonly used is the root. However its inflorescence is quite pretty as well but its quite rarely seen I am told. I have it planted in a pot but here are an image of ginger leaves from a friend. Mine is still an infant!!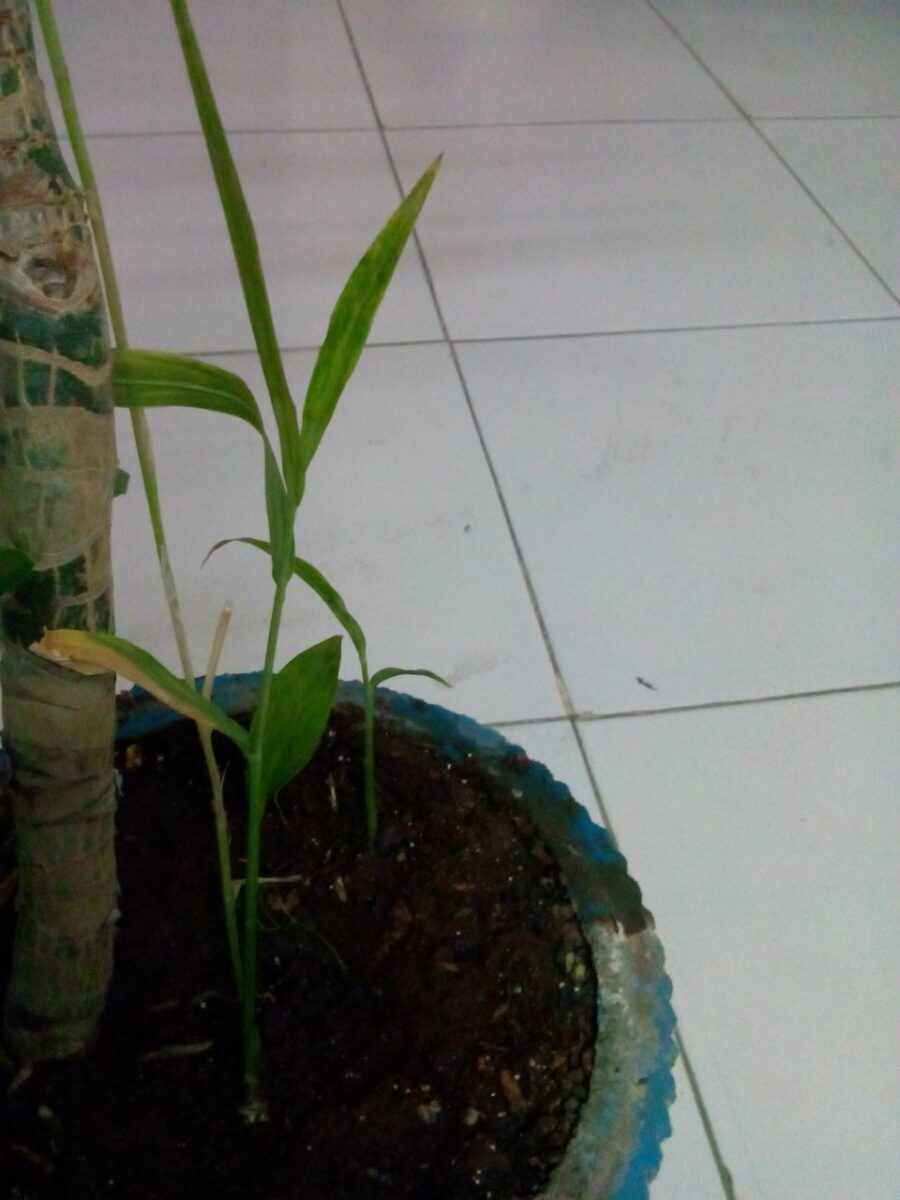 Image courtesy Supriya Shelar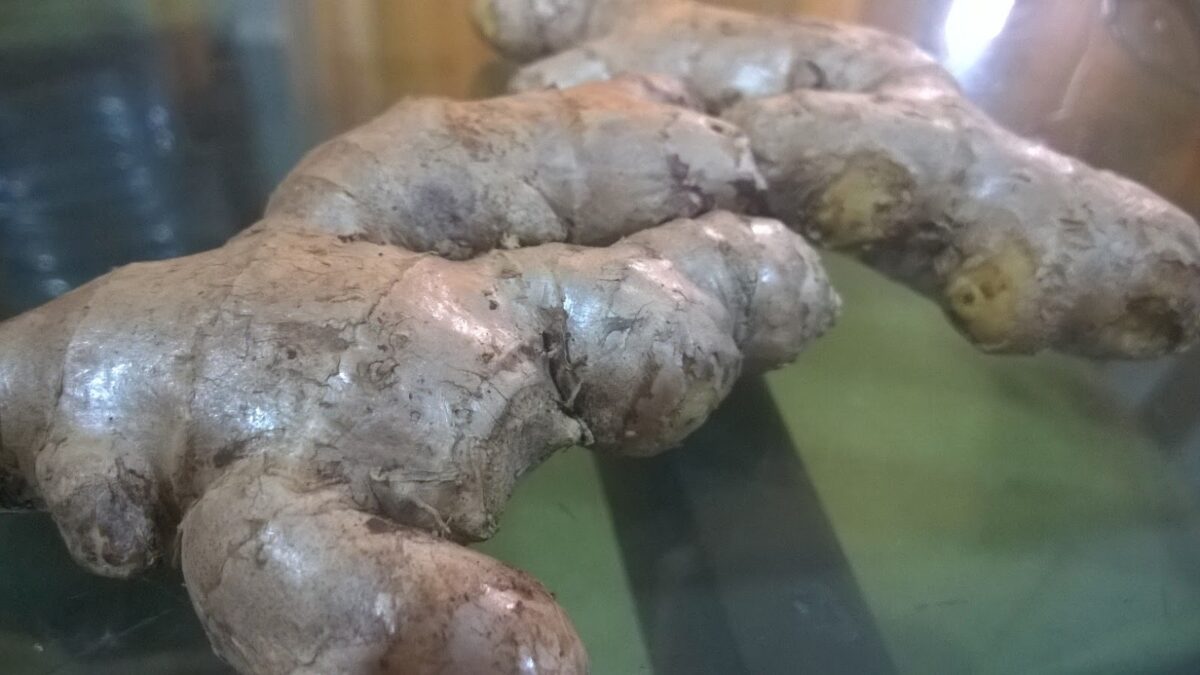 Ginger root
The root is used to flavour curries in Indian, Eastern and even Western cuisine. Adding crushed ginger to tea takes the beverage to a totally new level! Try it especially on a rainy day…Yet another winter specialty in Maharashtra is Ginger Squares also known as Alyachee wadi.. It is basically grated ginger cooked in sugar syrup and set into squares. It is a unique combination of hot and sweet. Via the 2016 April AtoZ I have discovered Ginger oil which seems to have immense medicinal effects.


Getting back to the ginger blossoms, I have seen a variety called Champagne Ginger being used as part of flower decorations.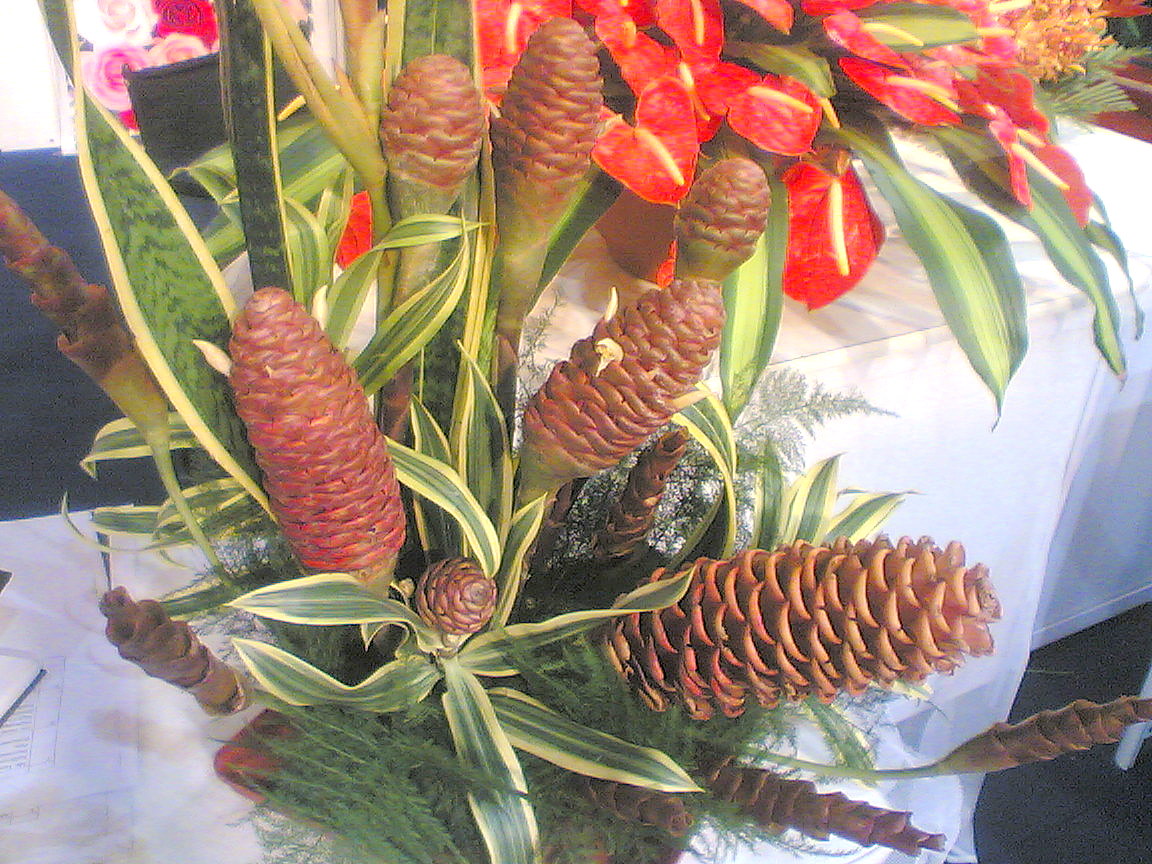 Champagne Ginger in a flower arrangement
Here is an image of the blossoms of Torch Ginger. Isn't amazing?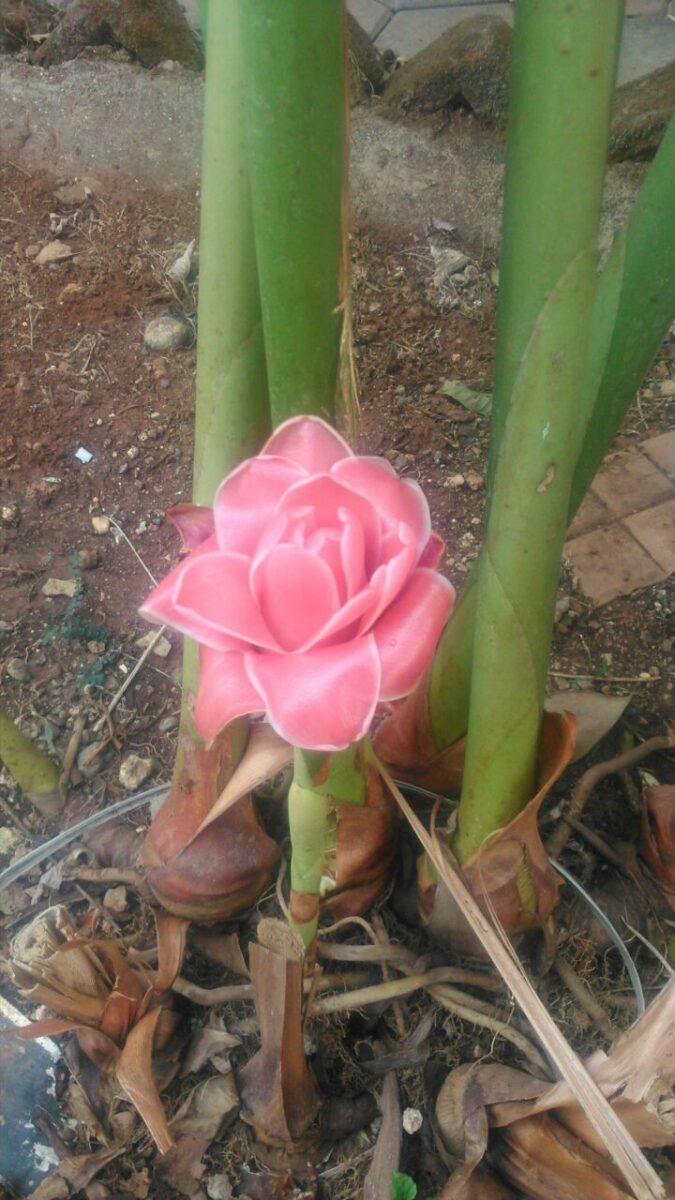 Obviously there is more to ginger than meets the eye!


That's it from me! I hope you enjoyed this herbal journey as much I enjoyed putting it together. This is not the end of the road, as we will keep meeting in the blogsphere!
Keep revisiting dear readers, I will be honoured.


Thank you for your comments all through the month, they made were most encouraging.


Till we meet again, take care and happy blogging!
🙂