Welcome!
I am writing about herbs in the 2016 April AtoZ blogging challenge. Most of the herbs written in this series are those I have seen or used. We are into the final week of the challenge, and here we are refreshed after a holiday on Sunday.
Flowers are always seem to convey beauty and innocence right? But I was quite surprised to find that some flowers are beautiful but the plant is not quite innocent, in fact they are just the opposite. Carnivorous to be precise!
We came across this pretty green and purple patch on a rocky plateau at Kaas and before I could go into raptures, our guide told us that the plant actually has 'traps' that could catch and digest tiny insects… Sounds gory right, but then that is how Nature works and the Circle of Life is completed. In this case, insects are attracted both for pollination and food. Usually, the flowers are tasked with attracting pollinators and the traps to catch and digest insects are another found elsewhere on the plant.
Surely plants make their own food? Of course, but carnivorous plants often grow in habitats that are not rich in nutrients hence have to become.. well.. non-vegetarian!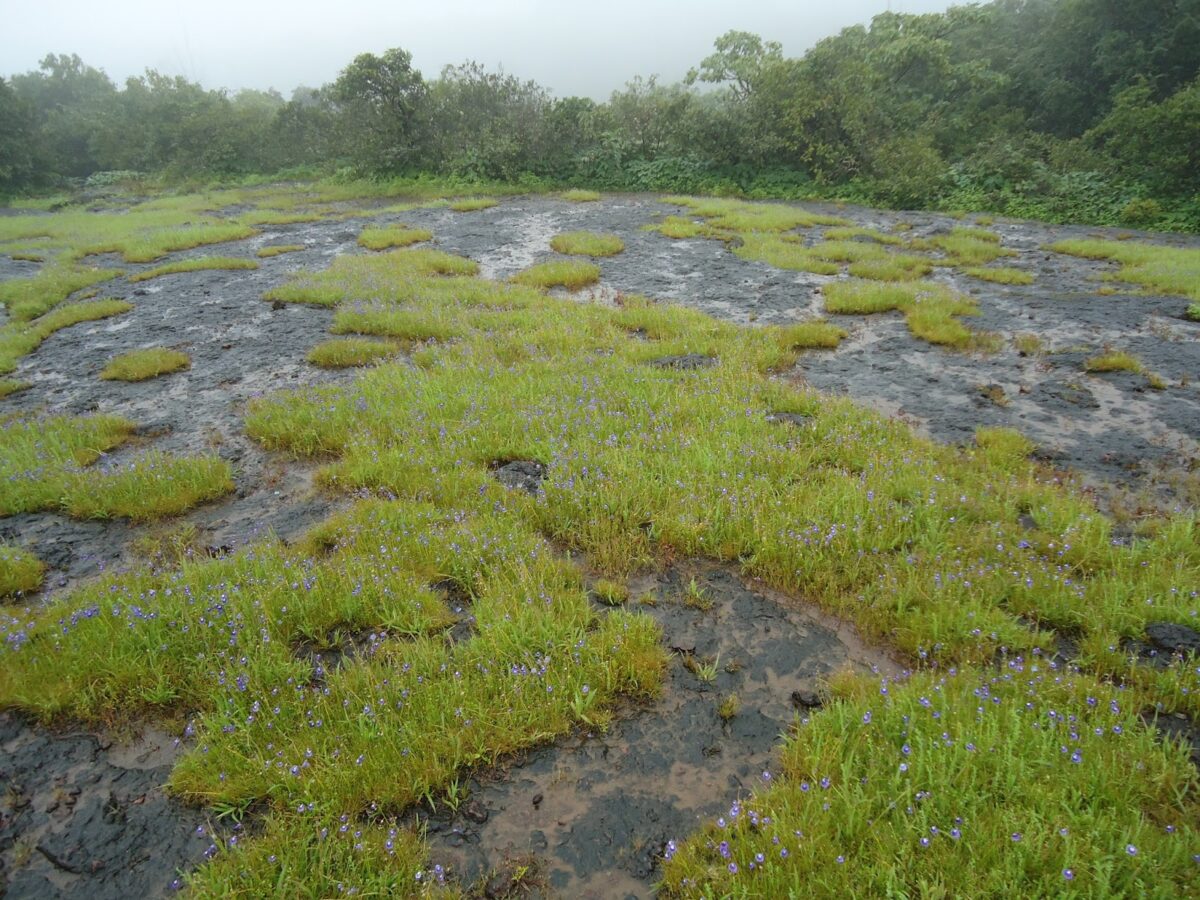 So here we have it, U is for Utricularia which belongs to the Lentibulariaceae family. There are several species in this genus and many are endemic to the plateaus in the Western Ghats. Here is a close up, but dear reader, please forgive my amateur photography skills. These plants were barely 10″tall when I saw them.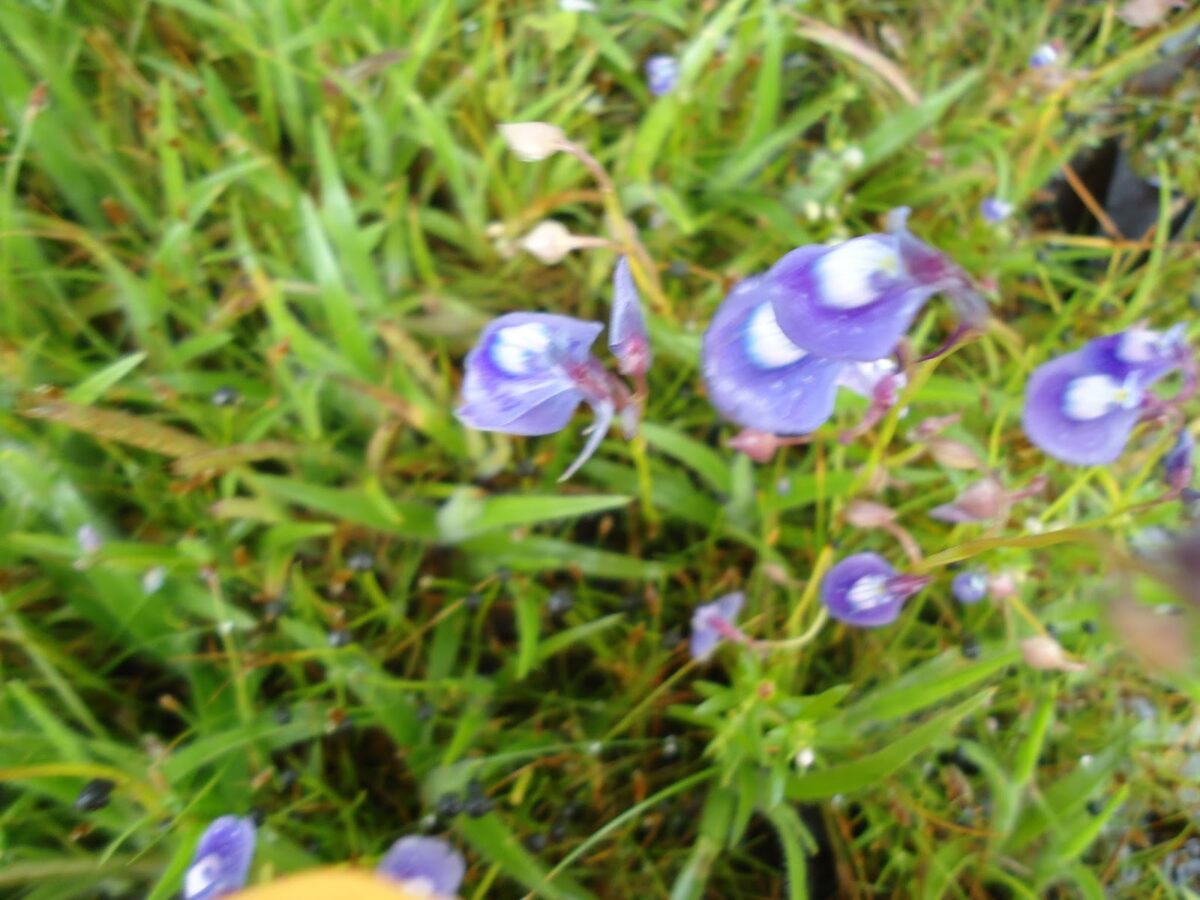 The Burmann's Sundew (Drosera burmanii) is yet another stunning herb found at Kaas which is also carnivorous.


Have you seen any carnivorous plants? Have you seen them in 'action'?
I have yet another interesting herb for you tomorrow.


Till then, Take Care!