Welcome!
I am writing about herbs in the 2016 April AtoZ blogging challenge. Most of the herbs written in this series are those I have seen or used. I have seen this K herb only once as part of a botanical study tour. I am told the flowers are just as stunning in the wild too.
My K herb is Kaempferia rotunda also known as Bhui Chafa in Marathi or Indian Crocus. The blossoms emerge from the ground before the leaves appear which may explain its local name. Its bulbs remain dormant throughout winter and flowers arise one or two at a time, lasting only for a couple of days. If you are amazed with the flowers, then hold on, because its leaves are said to be stunning. The leaf front is green with silvery marks and is purple on the back. Kaempferia rotunda belongs to the Zingiberaceae family and is a native. As I was on a botanical study tour, identification was not an issue!
😉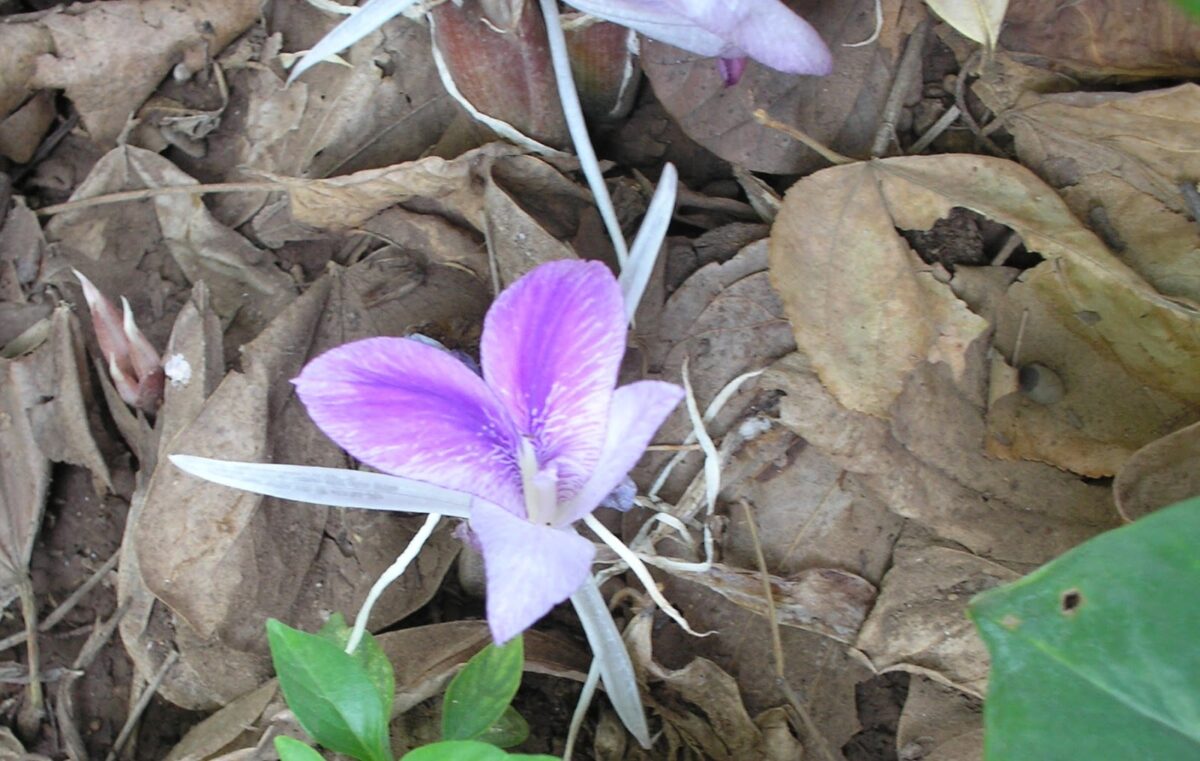 This is one herb I will be looking out for, and I am sure you will too.