I am posting AtoZ herbs in the 2016 April AtoZ blogging challenge. For E I have two herbs, one indigenous and one that has been naturalised in India. The more important aspect is that I could independently identify both of them!
Yay!!!
Euphorbia rothiana which is also known as Common Hill Spurge is a native herb that caught my eye on a trek in the Western Ghats. Its unusual green flowers were a sight for sore eyes and very intriguing. The stem oozed a milky juice when a branch was accidentally broken off which may possibly explain its Marathi name – Doodhi.
E rothiana grows up to an altitude of 1200 m.
Clue: A milky exudate from the plant suggests that it may belong Euphorbiaceae, Apocynaceae, Asclepiadaceae, Sapotaceae, Papavaraceae or Moraceae families of the Plant Kingdom. One must correlate with other plant features to eliminate and arrive at some possible identities. This herb belongs to the Euphorbiaceae family.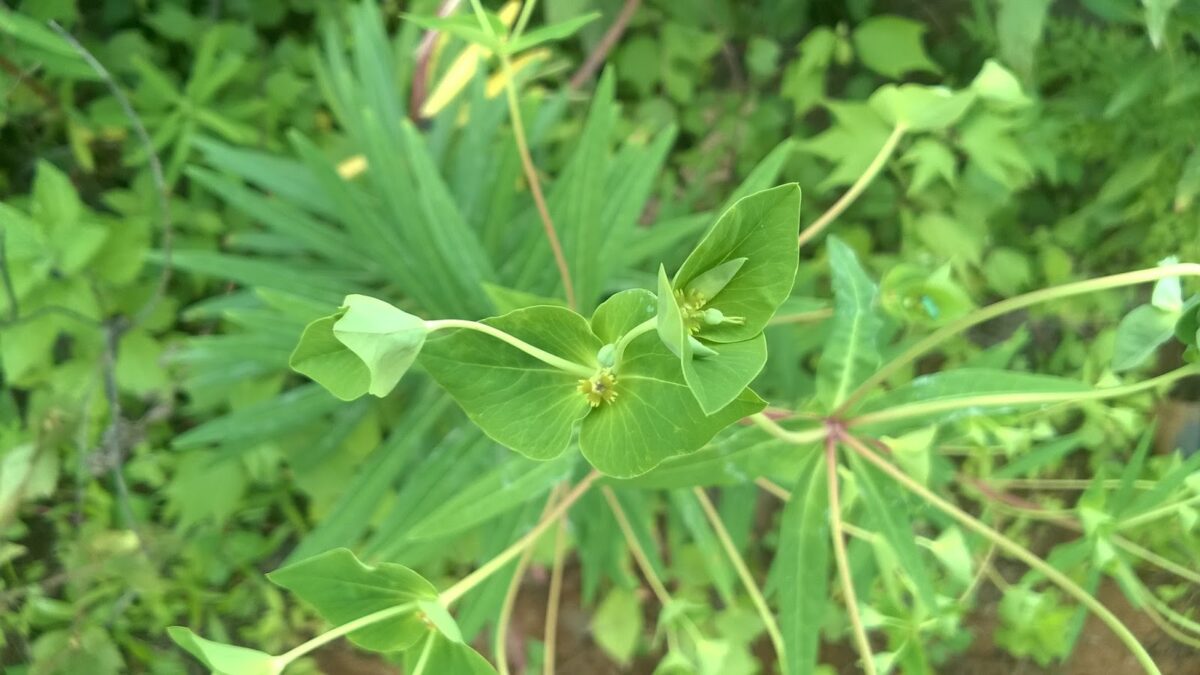 Flowers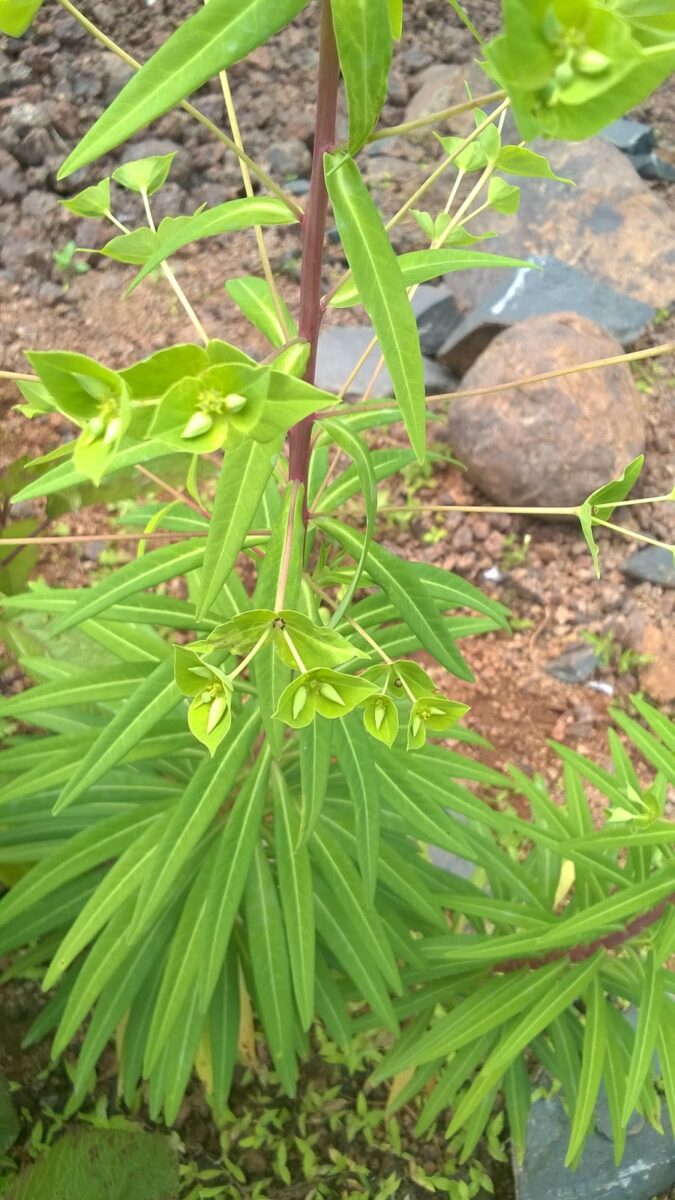 Entire Plant
Yet another very pretty almost prostrate herb that I spotted on my morning walks is called Vishnushnakant in Marathi and botanically it is Evolvulus alsinoides. It has very pretty purple flowers that almost beg not to be stamped upon. That's because the herb grows almost along the ground in my part of the world and folk often walk all over it – possibly out of ignorance or just not noticing it. It has several medicinal uses – though I admit I prefer to enjoy its natural beauty.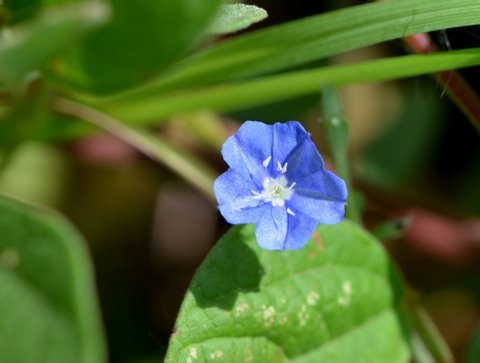 I have to rush off, there are several blogs to read…
Enjoy!