Orissa has been on my bucket list for a very very long time and finally I made it there! A state rich in culture, heritage, art just to name a few… Despite not being a birder, I was keen to visit the famous Chilika Lake and it turned out to be a unique experience. We arrived at the 'boarding' point at Mangalajodi and the frail looking long narrow wooden boats raised more questions in my mind than reassurance.. Without giving my mind a free run, I quickly entered the boat and made myself at home at the assigned seat. Suddenly I was at the water level and the world around me seemed to be at my eye level…
A bird's eye view, as it were…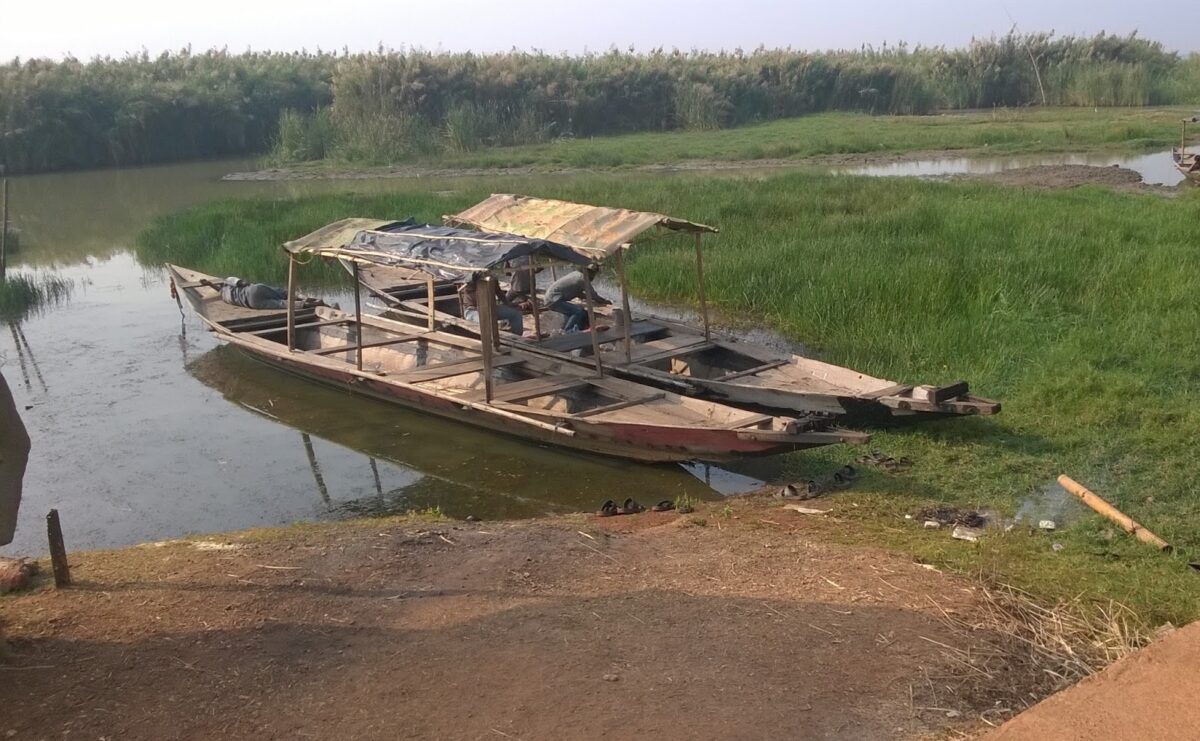 Escorted by a local guide, we set course almost immediately. Our boatman used a bamboo to push the boat which ensured our ride was non-polluting. It did however make me renew my commitments to weight reduction! The boat glided smoothly, its silent passage broken only by the breeze whistling through the Phragmites karka and wave ripples tapping against the hull. Birds in the surrounding wetland seemed undisturbed by the occasional putter of a motorised boat which seemed like a cacophony to my ears.

Armed with a brand new binoculars, I could see the birds up close and as my husband described it, ' as if we were watching a colourful silent movie!' I can now understand what is it that makes people fanatic about 'birding'!


The borders of the Chilika lake at Mangalajodi has several water channels that run in between grassy islands. However humans cannot really walk on these our guide said, as our feet sink in the slush- a fact confirmed when I sighted a fisherman whose legs sunk in till his knees as he walked around manipulating his fishing net.


I watched in amazement as the brilliant Swamp Hens made merry and they seemed to be the most populous members! Their iridescent blue plumage was a striking contrast with the green shades of the aquatic foliage. The slush did not seem to bother the Black Tailed Godwits as they waded easily searching for food. The islands were a hive of activity with the busy orange-legged Black Winged Stilts, Whiskered Terns, Golden Plovers all of whom failed to disturb the graceful Purple Heron. It stood rock still observing its prey and hopefully was successful.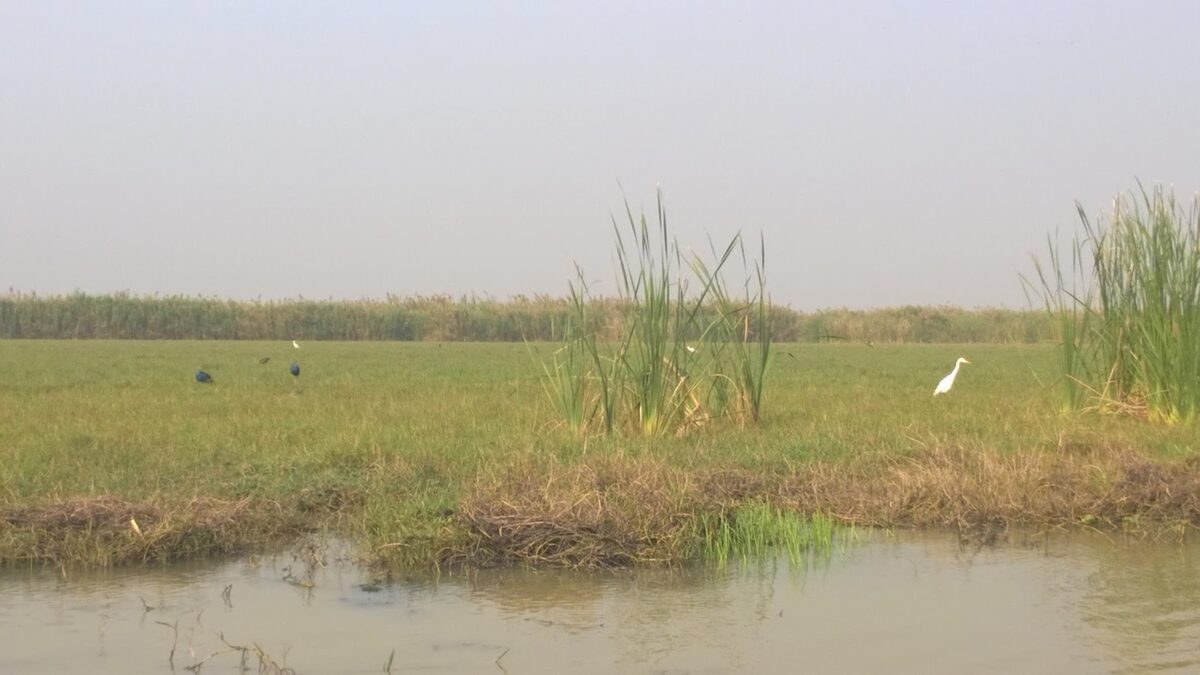 Swamp Hens and Egret
Our boatman seemed to know the channel routes and steered the effortlessly through the numerous watery-lanes and by lanes without a map or GPS! The guide preferred to lend his binoculars to us and could identify a bird species from a distance with his naked eyes.


Wow!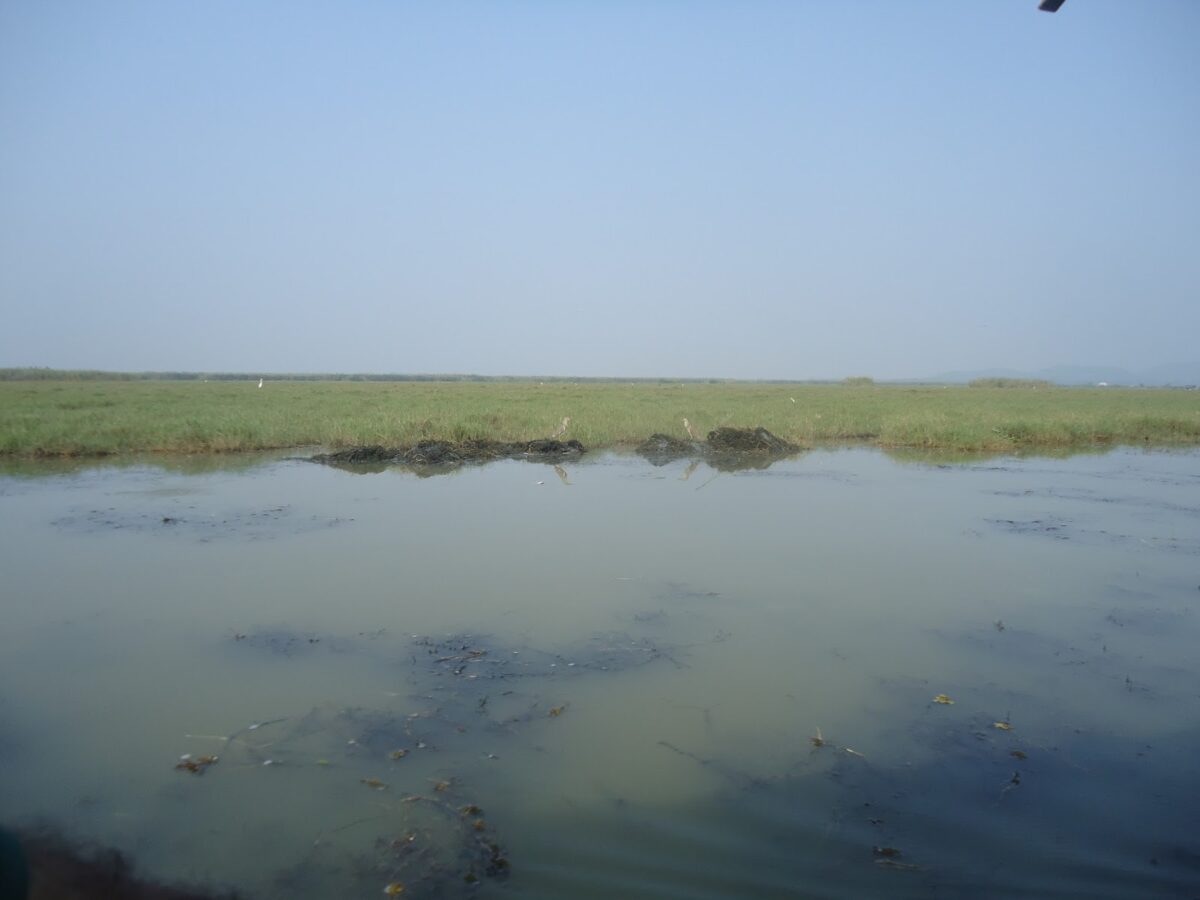 Heron
As we moved deeper into the lake, our boat changed direction and the sun was climbing up to its zenith which meant I got a free 'heat treatment' for my back. Yet the Cormorants seemed to be enjoying the very same golden rays! Their wings spread out like a magician's black cape as they looked disdainfully at their brethren. The three types of Egrets tested my new found identifying skills! Did the Little egret have a black beak and yellow claws with black legs or was it the Great Egret??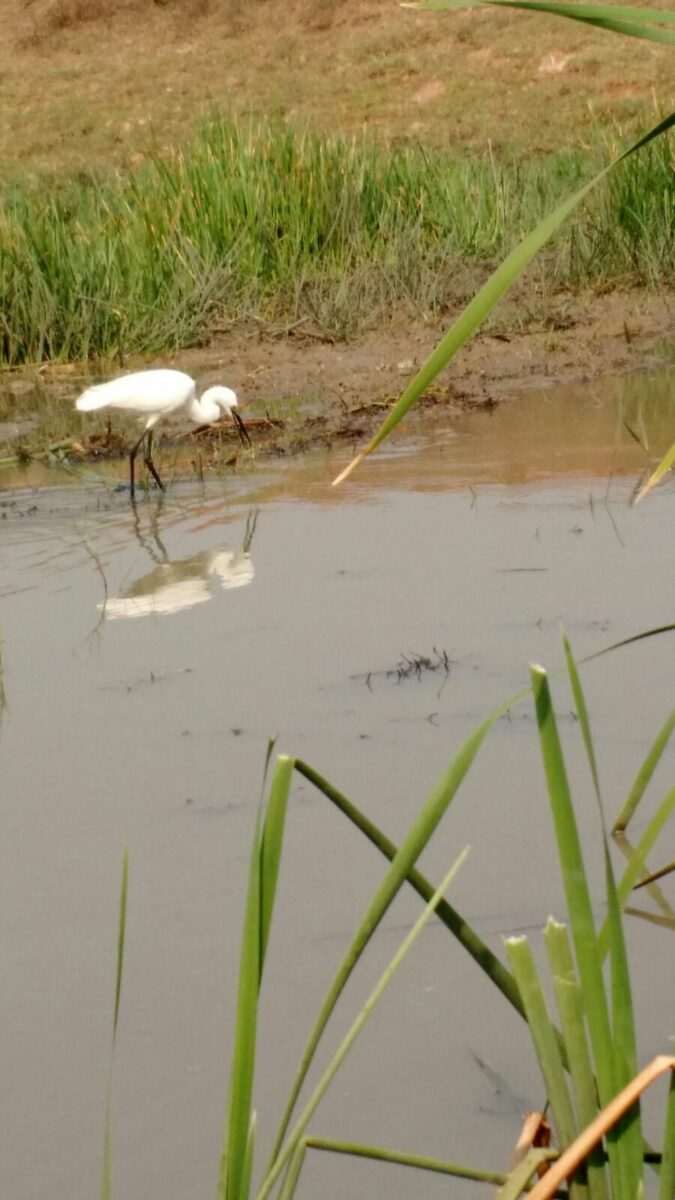 Which Egret?
Suddenly we spotted an incoming Harrier that circled and swooped in search of a prey and an Egret flew away with a distress cry that warned others of possible danger!


The Northern Pintails were the only ones who seemed to be swimming, giving photographers their best angles from a safe distance. The orange-brown Brahminy Ducks flew as a couple, in a majestic flight. In the distance, the Black Headed Ibis and Open Billed Storks tirelessly pecked for food undisturbed by the surrounding overly active Asian Pied Starlings.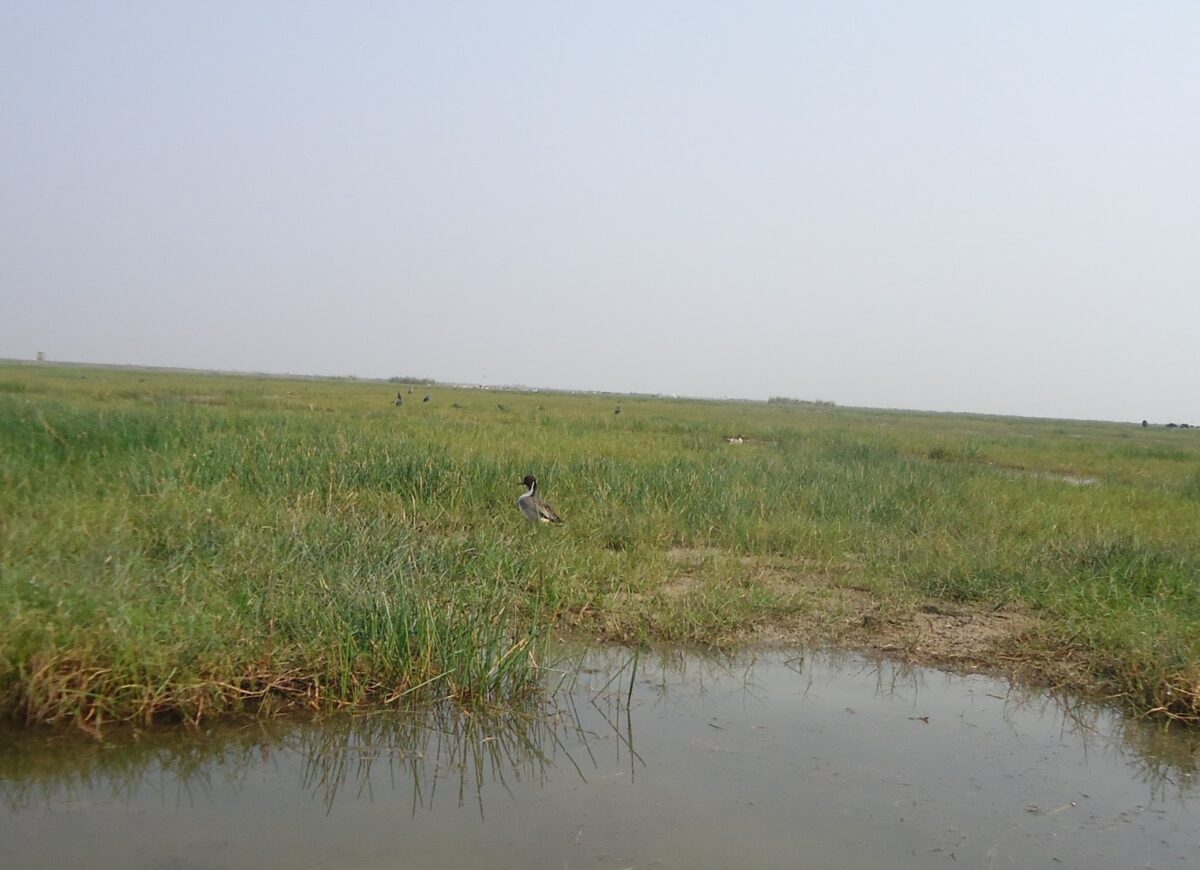 There was plenty of activity near the tall reeds as well. The Clamorous Reed Warbler was well.. clamorous in a perfect camouflage with the tall shoots of the Lesser Indian Reed Mace. The Painted Snipe stood still in meditation as a lone Kingfisher sat on a pole surveying its territory.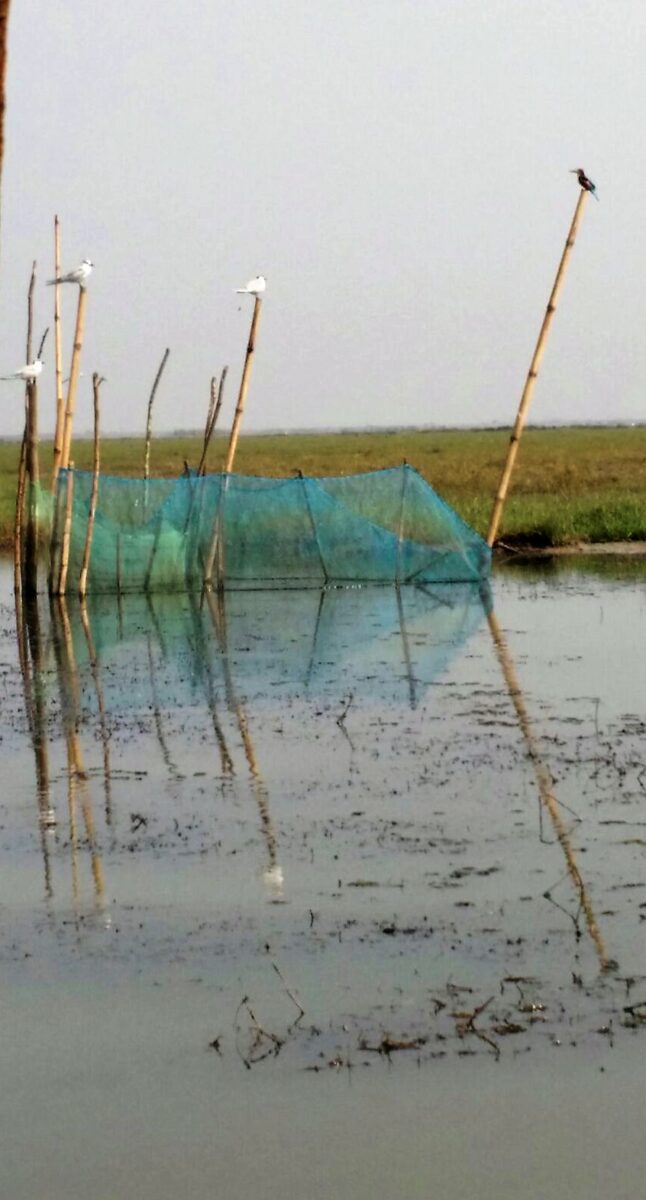 Whiskered Terns and Kingfischer
And when our expert from Foliage Outdoors excitedly, called for silence, I knew we were on to something special. He pointed out to a rare Crake, whose feathers glowed a lovely brown, maroon and red! Now I know the inspiration for my grandmother's prized Paithani…
🙂


A Bronze Winged Jacana tiptoed over floating leaves unmindful of humans gaping at its stunning colours.



All in all it was a rich first encounter. One in which the birds successfully won my attention from the diverse aquatic flora. I am sure I have got some names wrong and missed several species but I am happy with this lot. Does it mean I will switch loyalty from trees to birds…


Nah! Not yet!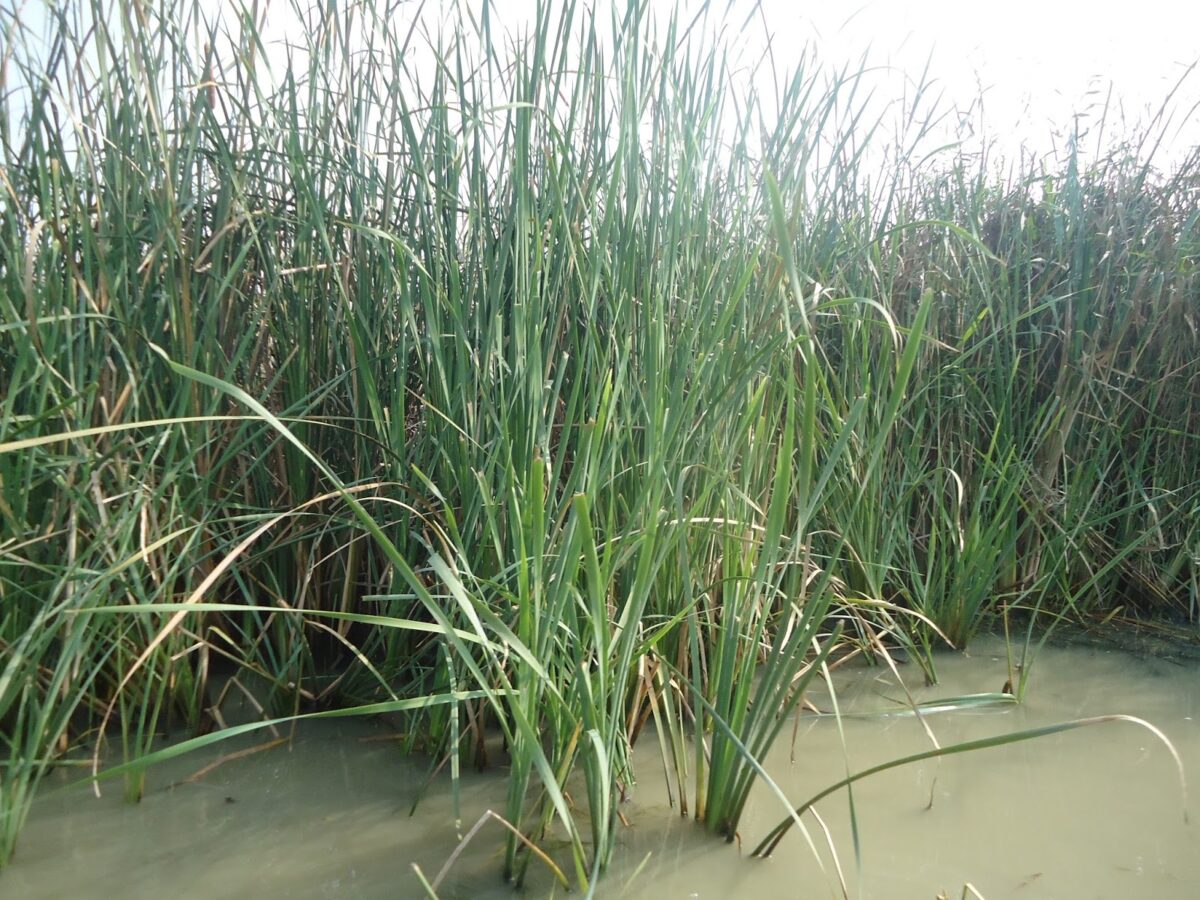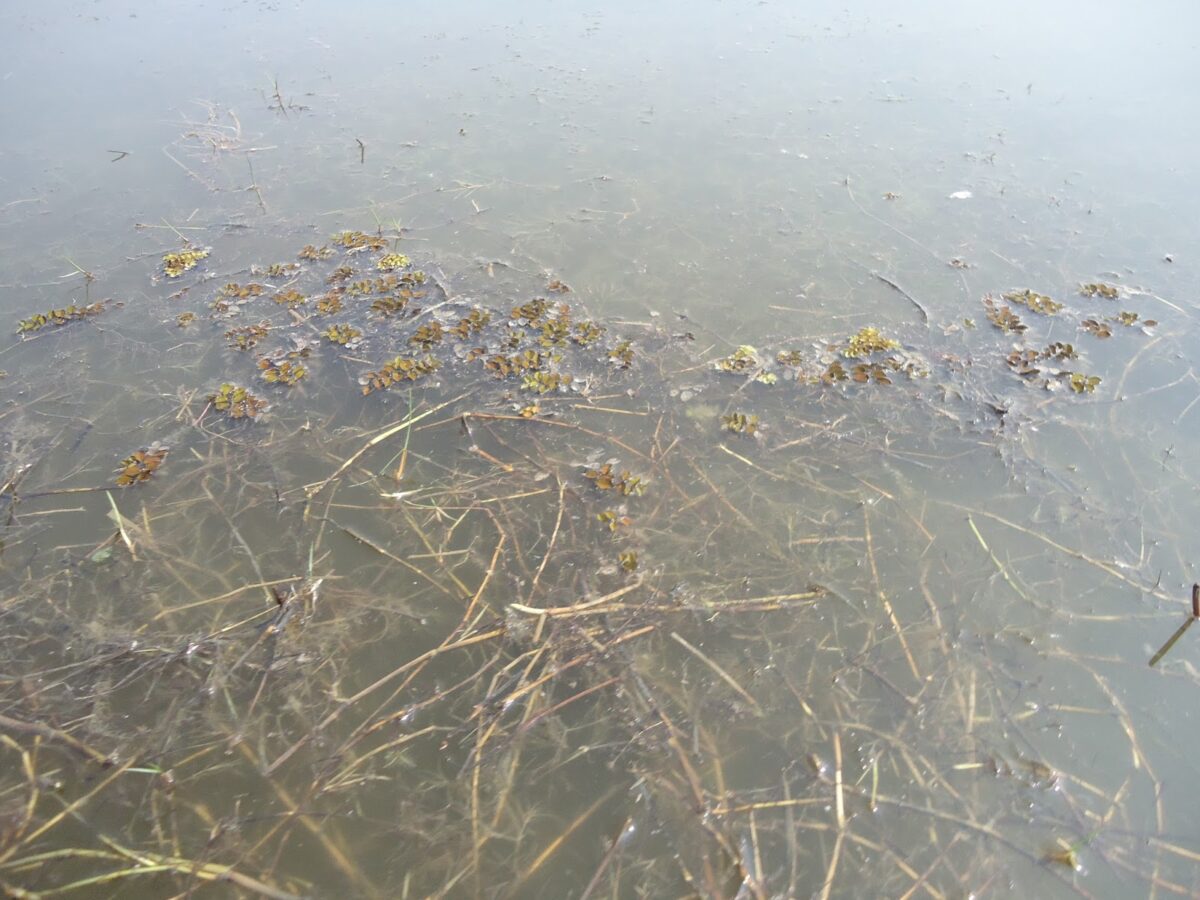 Bird photography is not my skill and I hope my words alone will spark an interest in birding among the ignoramus. If I have succeeded then Foliage Outdoors is among the best resources to embark on an amazing friendship with feathered friends.


Cheers!


Information:
This is not a sponsored post.


The website of the Chilika Development Authority has detailed info.


Click here for a comprehensive list of bird species at Chilika.

Mangalajodi Ecotourism offers clean basic food and accommodation and birding trips.


Godwit Eco Cottage is another option.


This page on the BirdLife International website lists some aquatic plant species.