The airline industry upheaval in India in 2012 affected me personally not because I hold stocks of airline companies but because the shutdown of Kingfisher Airlines sabotaged my trip to Leh. Hence my trepidation when booking our visit this year. As luck would have it, our journey was turbulence-free and here I am … ready with a snapshot of the most amazing place on earth… Leh. A place that takes your breath away- almost literally!
Situated at an elevation of 11300 feet AMSL, a visit to Leh needs thorough preparation. The air is rarer than in the plains so the first thumb rule is do everything SLOWLY!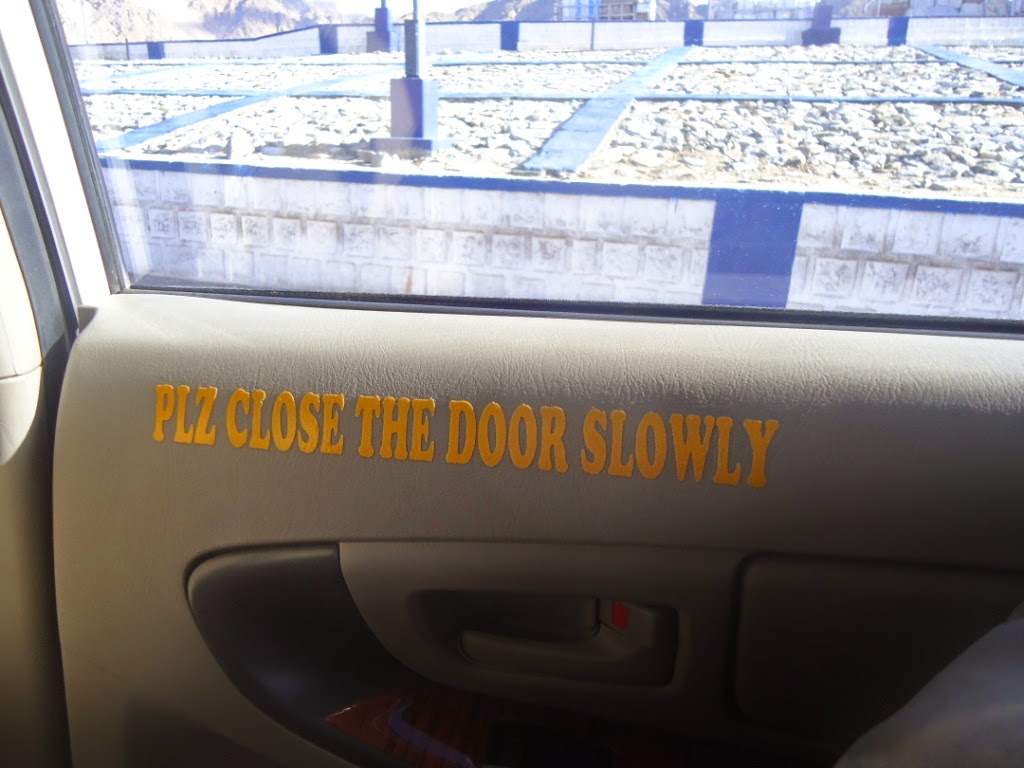 The region is remote, austere, awesome and humbling. Accessible by roads (that are open in summers) and air (ex-Delhi) this is an ideal summer destination for those who love nature. Be sure to read up about birds because you will find several winged friends just waiting to be spotted. With a lot of help from
Foliage Outdoors
we spotted Black Billed Magpie, Black Redstart, Red Billed Chough, Yellow Billed Chough, Horned Lark, Chukar, Brahmini Ducks, Tibetan Partidge, Red Crested Pochard, Brown Headed Gull (at Pangong).
Sorry folks, bird photography is not my forte so head to these sites for some basic
images
and
info
…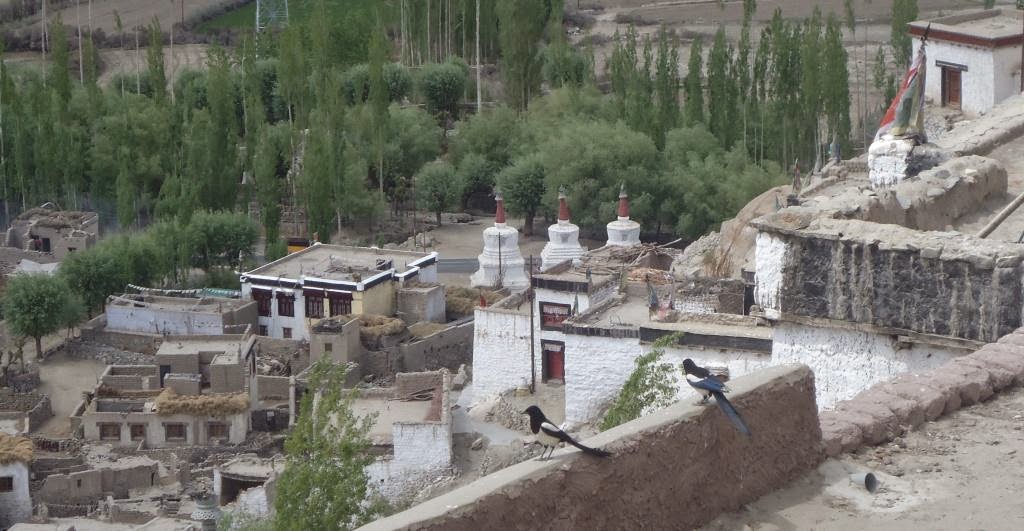 Black Billed Magpie

Dont let the bare mountains fool you. There is plenty of wildlife out there you just need the right perspective to see it! The lucky ones can spot the Marmots, Wild Hare, Blue Sheep, Red Fox, Tibetan Wild Ass (also called Kiang), Yaks, Double humped Camels. Coloured in shades of brown, yellow, white, black, most of these perfectly merge with their surroundings, so do pat yourself on the back if you do notice any of these friends!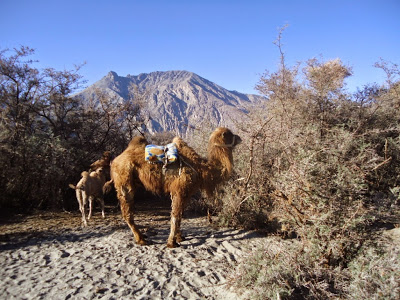 Double Humped Camel- zoom in to see his pierced right ear!
The Hall of Fame museum in Leh should be on every visitors' must-see list. Do drop into the Siachen Gallery and learn first hand what our troops on the northern borders have to deal! They battle harsh weather and inhospitable conditions even in peace times just to keep us safe. Salute to their indomitable spirit.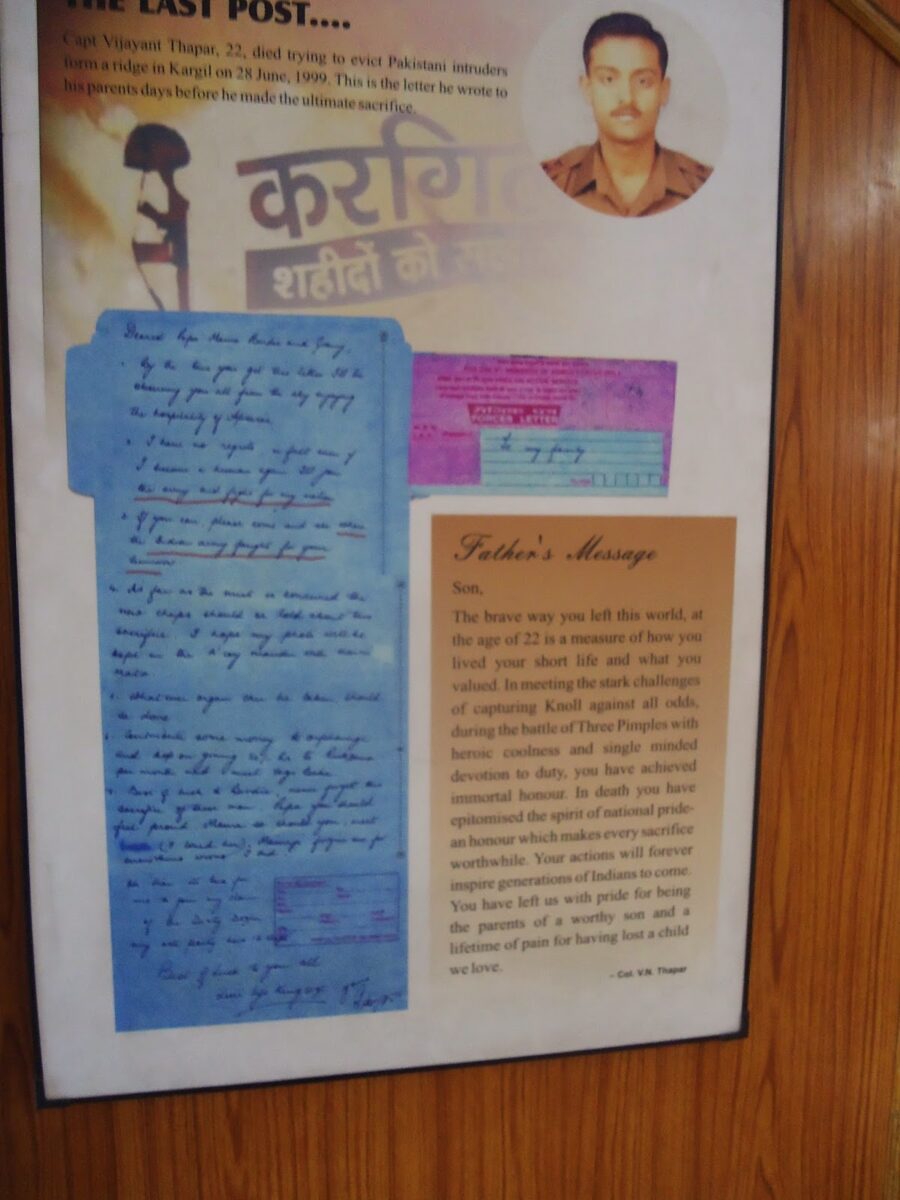 The Last Post
While distances to Pangong Tso or the Nubra Valley are not very large, numerically speaking, the drive does take a while due to the difficult terrain. The mountains change their personality as the elevation increases. The melting snow along the roadside forms constantly changing ice sculptures! Icicles formed by the frozen water droplets sparkle in the sun forcing you to pull out your camera… Rocks and sand coexist with snow and the gurgling streams rush down to eagerly to join up and form mighty rivers. The bare sandy rocky soil suddenly changes into green bogs near the river banks and this must be a riot of colours in the (relatively) warmer months!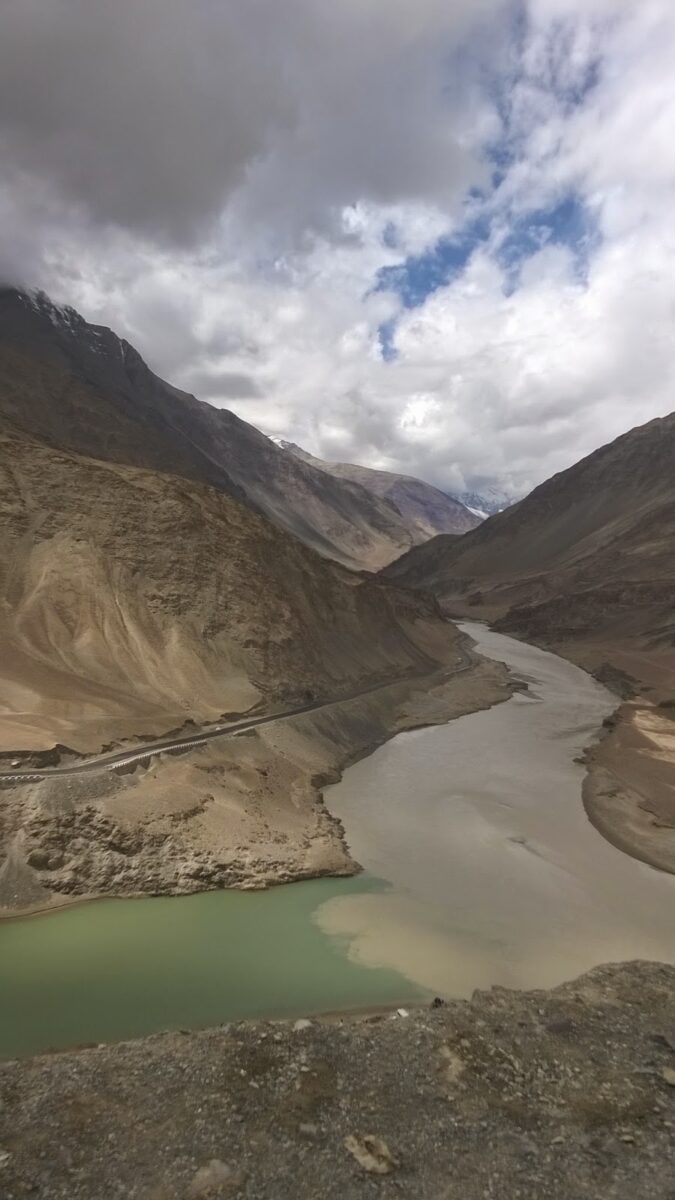 Sindhu Zanskar Sangam
Ladakh has interesting flora as the plants have to adapt to snow, biting winds for most parts of the year. Apricots are said to be indigenous to this region as is the Seabuckthorn (Hippophae rhamnoides aka Leh Berry).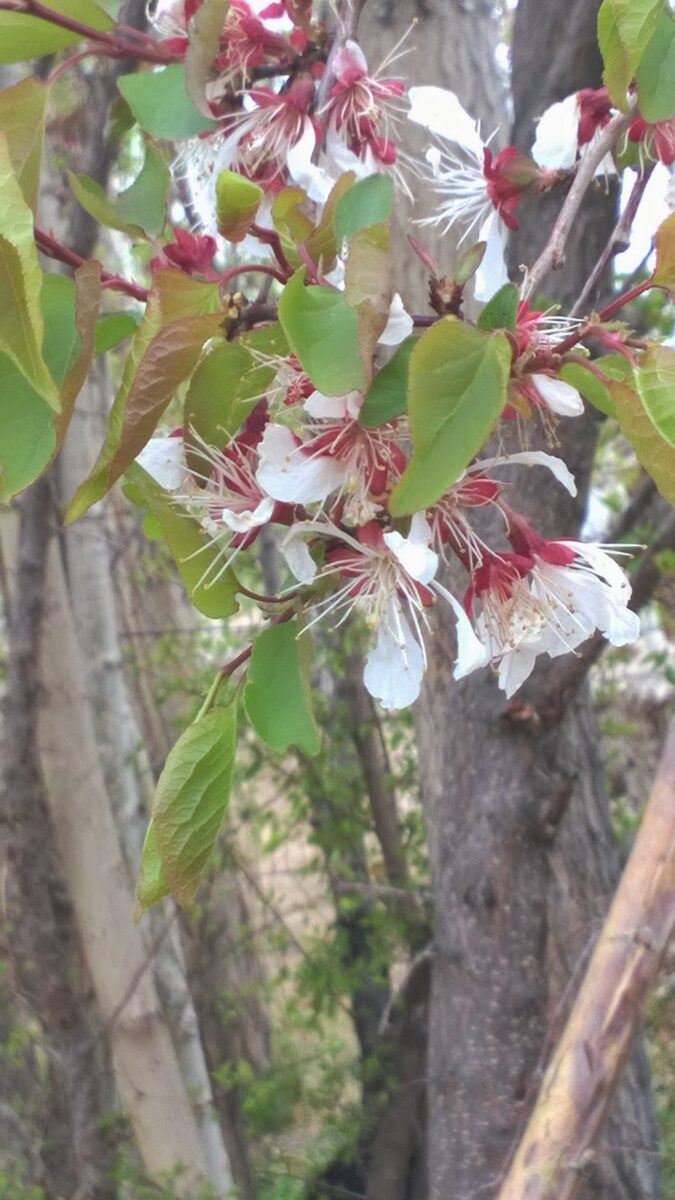 Apricot Blossoms
Some more images to take your breath away..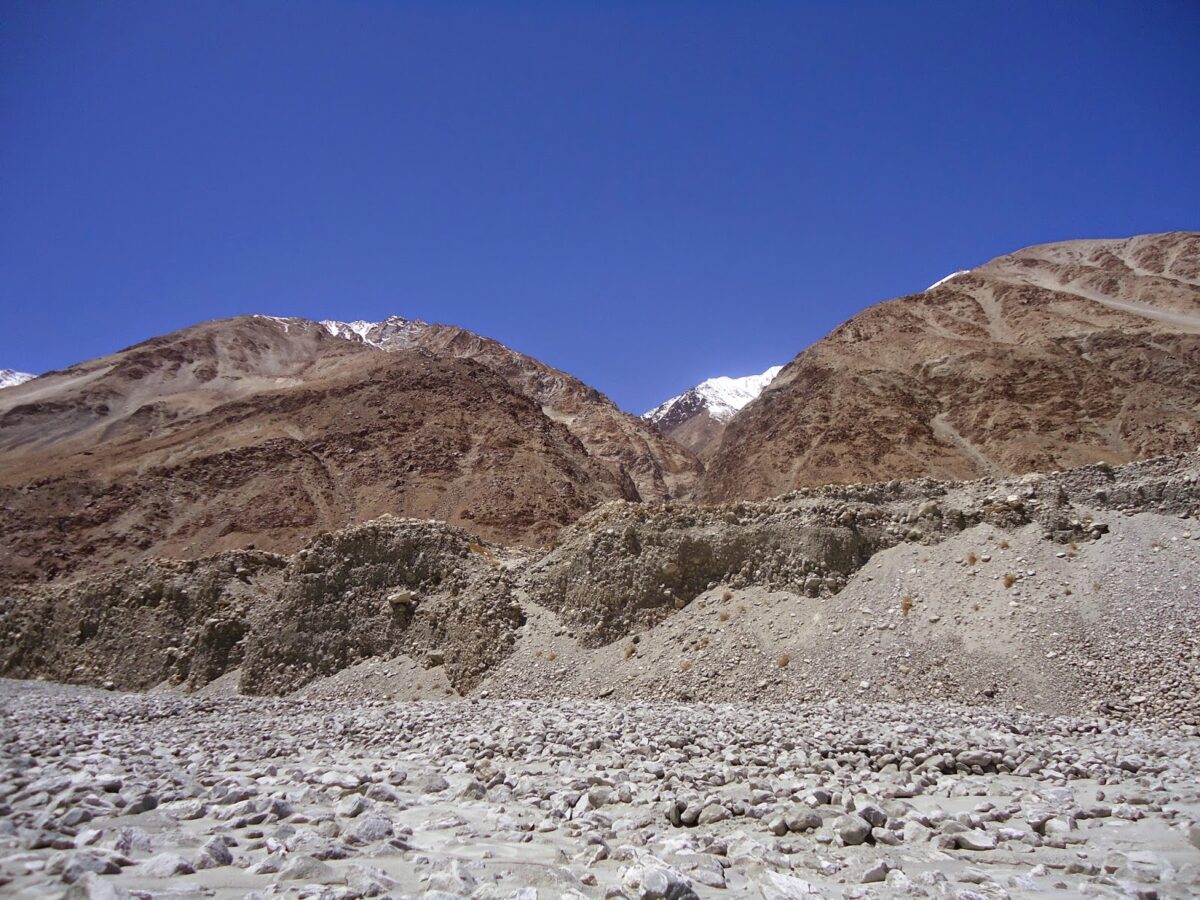 Along the River Shayok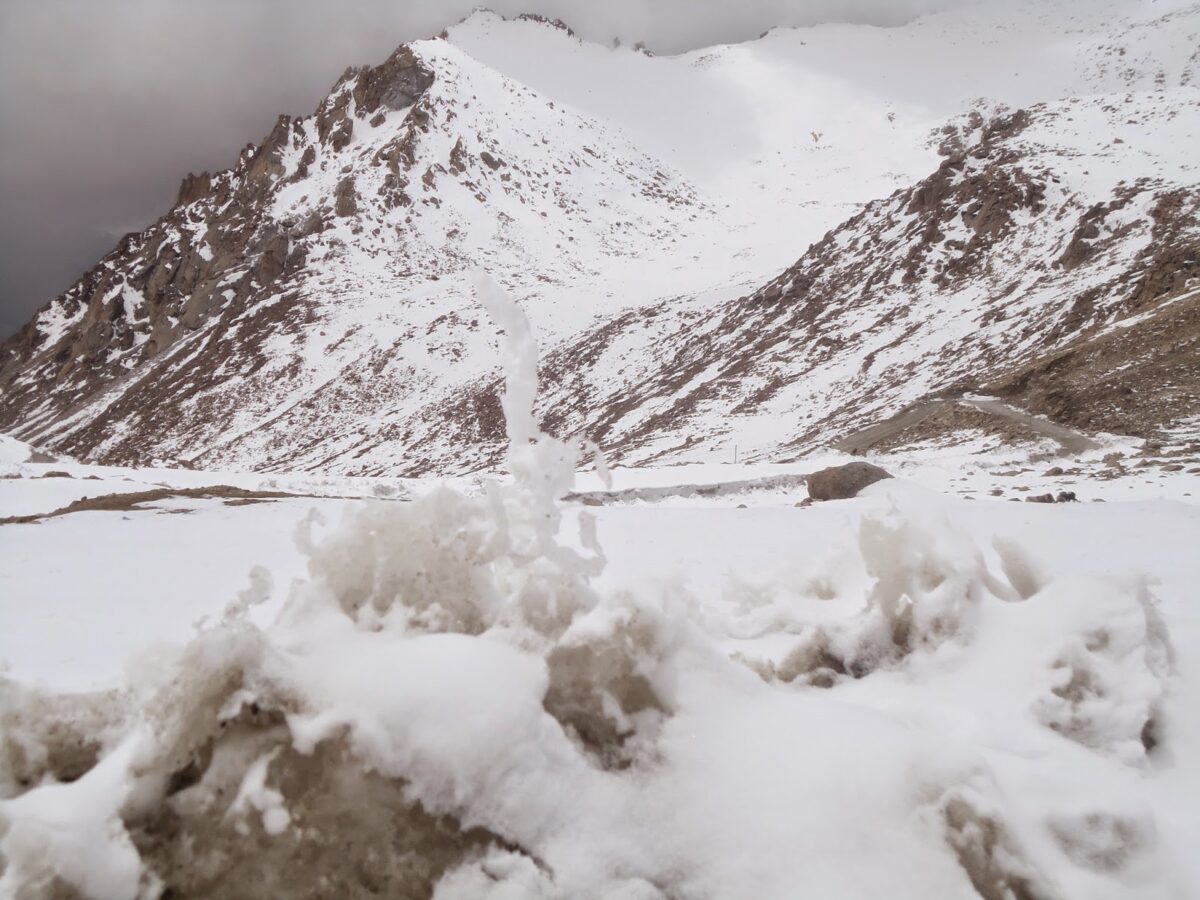 Zoom in to see the snow sculptures
Pangong Tso
Here is an interesting article from The Better India entitled The At-Z of Leh! Obviously there would be many more posts on this blogs about this amazing, awesome, forbidding, humbling place! Watch out!

But wait, the reality is that No photo can do justice to Nature's palette and No camera can capture the colours of the Himalayas…

A week without cell phone or Internet connectivity, makes no difference to the quality my life. It changes ideas about luxury, beauty. Leh forces you to introspect. Who are you? What is your goal in life?

Julley!