One of the high points of my New York trip was the visit to The High Line which is a unique public space. While I was thoroughly impressed I did not come away with the feeling of 'why not in my country'.. That's because I can quite proudly state that my city too has a similar public space created by motivated residents who wanted to beautify their locale. The left bank of the Mutha River runs through Pune and it lay abandoned for many years. As normally happens, the area mostly became a space to throw garbage. Whatever road remained in this part was not suitable for vehicles. A part of this canal area was remade into a regular road for vehicles. Residents of this area formed an organisation called Hirwaee and proposed a plan to turn it into a space for walking, jogging, cycling. They would retain the old trees and plant new ones. Several years and some legal issues later, the rest of the canal area is now a flourishing green oasis right in the middle of the city. The PMC is now looking after this garden.
There are a few covered gazebos, an interesting 'chess board' table and plenty of benches which makes it ideal for senior citizens. Mornings and evenings find the place buzzing with health enthusiasts who jog or walk the length of the track. Extensive tree plantation has made this a wonderful place for students of field botany!
Let these pictures do the rest of the talking…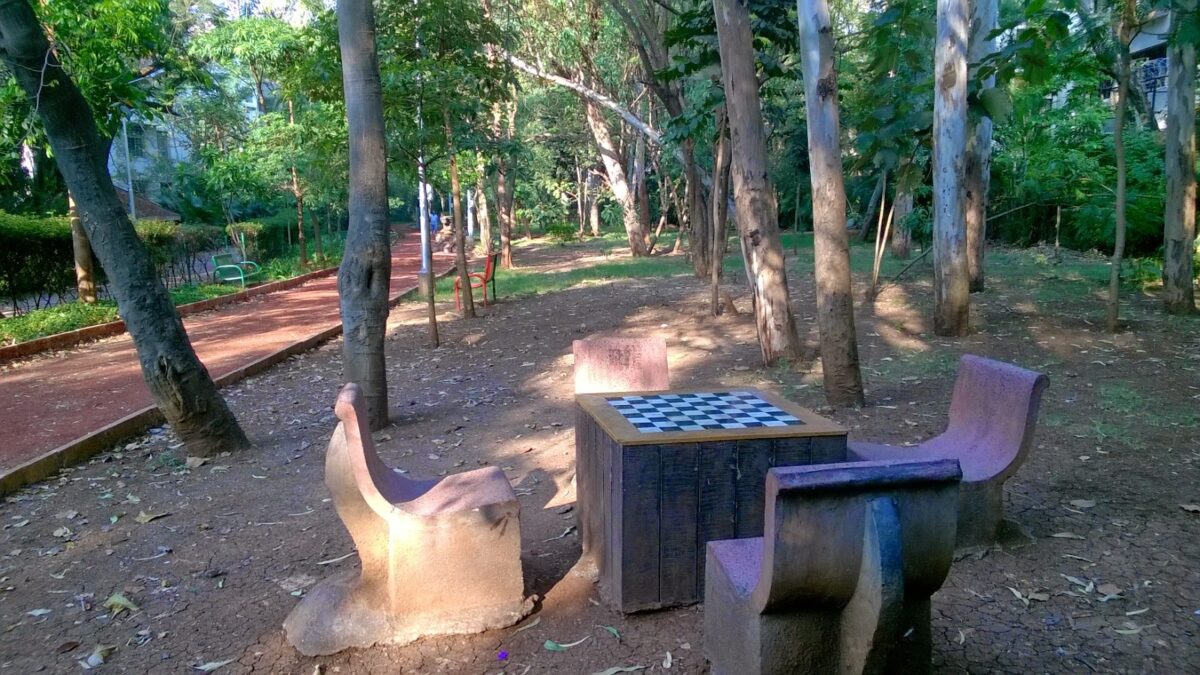 Chess anyone??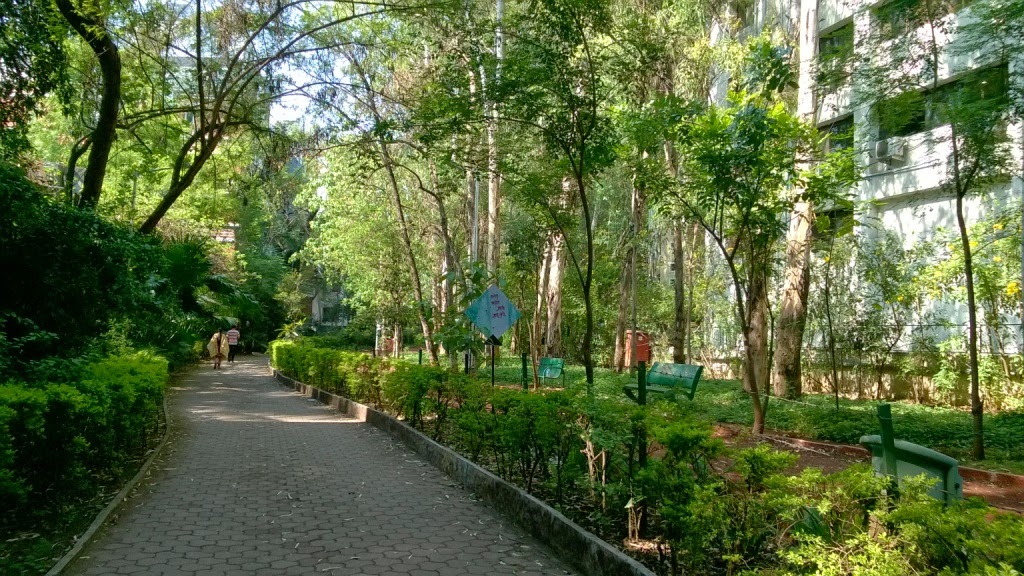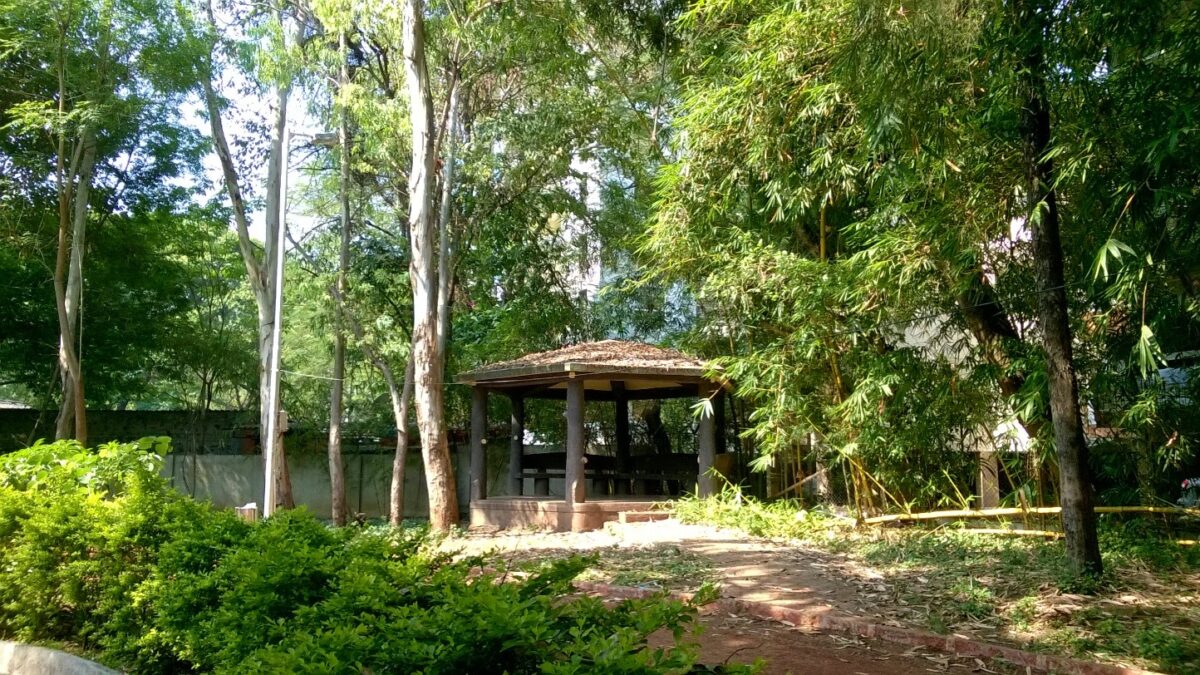 A quiet nook to meditate, or introspect perhaps..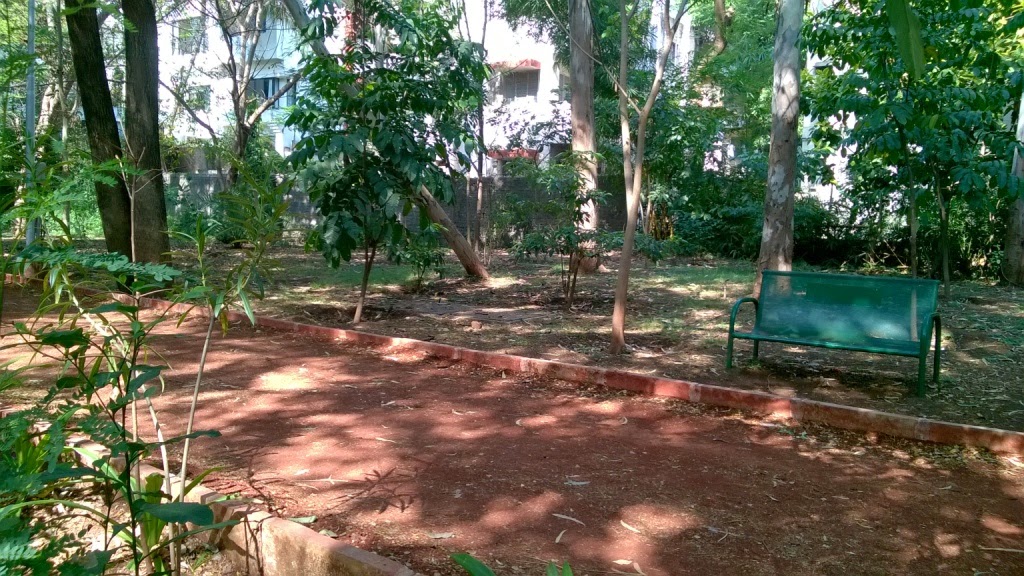 Seating space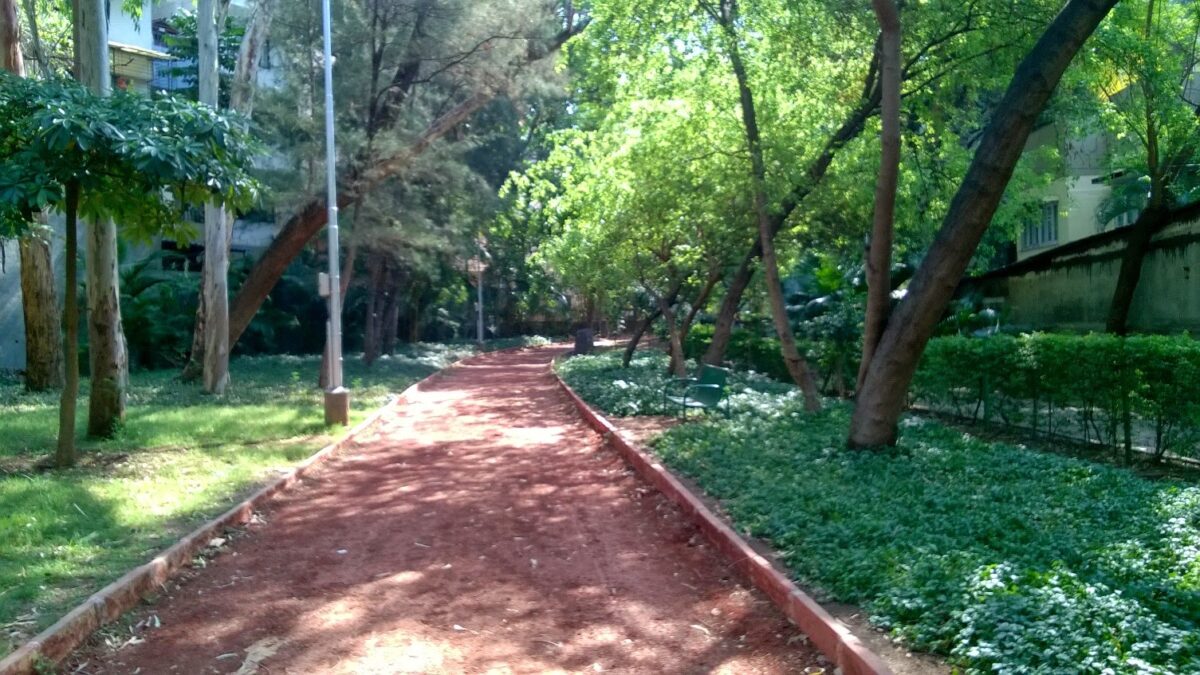 Walking track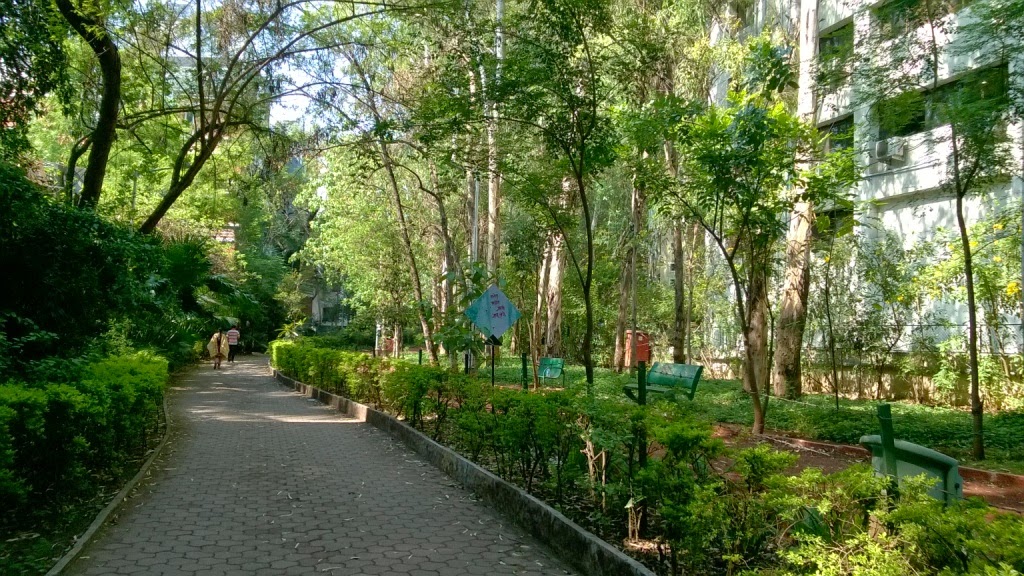 Cycling track
Info:
Timing: 6AM to 11AM and 4PM to 8PM
Entry: Free
Rest Rooms: Available (quality and hygiene not checked)
Parking: Some parking slots available
Location Map here.


This post is part of my April 2015
AtoZ blogging challenge and I am writing about parks in Pune. You can
read other posts on this theme here.