I have made it a point to visit gardens in every place that I travel to but never bothered to visit those in my own city. No reason really.. The past few days have been a conscientious effort to correct this. The Udan Biodiversity Park is located near Pune's airport and I usually go to this locality only when travelling. Obviously visiting a park is out of question at that point in time.
Thus I grabbed the opportunity to visit Udan during the Virasat Pune Heritage Festival 2015 as we would have someone from the 'makers' of the park to share information with us. Besides the biodiversity element, this park has a sensory garden. That was a major attraction for me. Several years ago, I remember using different textures as part of therapy for special kids. With my new interest in botany, I was fascinated by the idea of using plants to stimulate the sense organs. I must say the creators of this park have succeeded to a large extent and I was quite impressed.

I have seen a sensory garden in the Chicago Botanic Garden but that was at the start of the spring so most of the plants were still dormant. I have heard and read about the Garden of Five Senses in Delhi and I am quite proud that my city too has a sensory garden. This one is is geared for differently-abled kids but everyone can enjoy and learn here.
Leaf imprints at the entrance
This park is spread over 2 acres and uses different plant species and their properties to explore the sense of touch, smell, taste, hearing and vision. Children are bound to find this very interesting as one goes beyond four walls to feel and experience strange wonderful phenomenon. The entrance itself is dramatic with leaf imprints in the cemented pathway. The sign posts are in English and Marathi and in Braille. Visitors are encouraged to pluck a leaf to experience its specific properties. There is the 'Toothache plant' whose leaves cause a tingling sensation in the mouth, the 'Pandanus sp' which has a distinctive fragrance, the 'Touch me not' whose leaves droop at the slightest touch…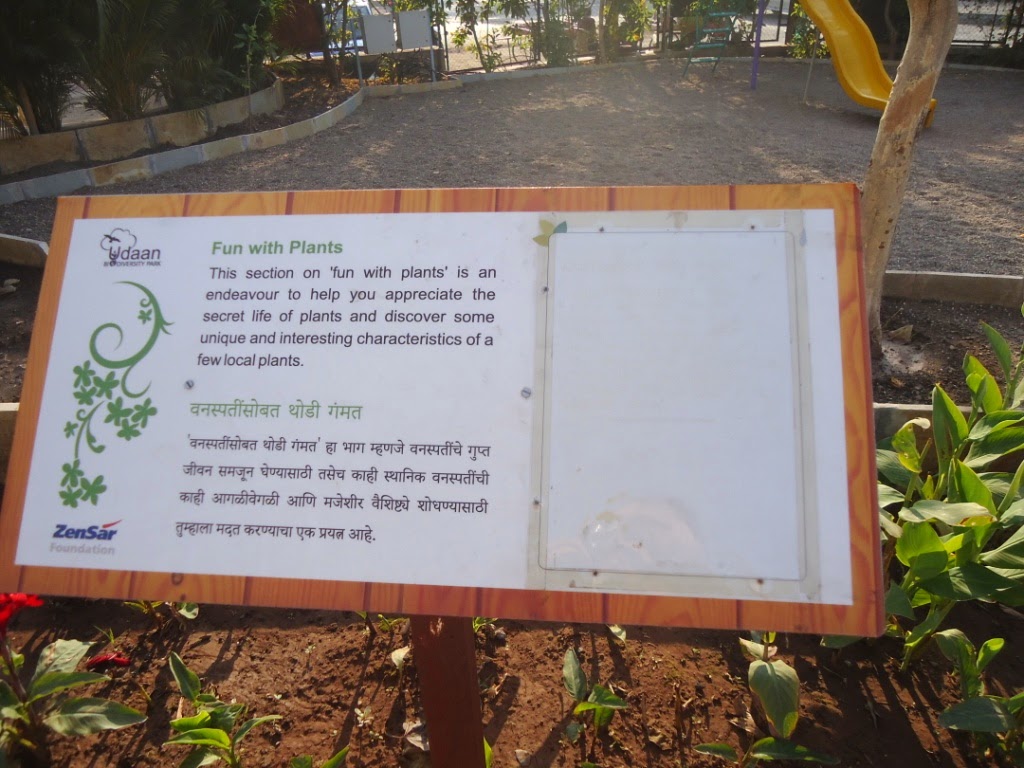 Fun with plants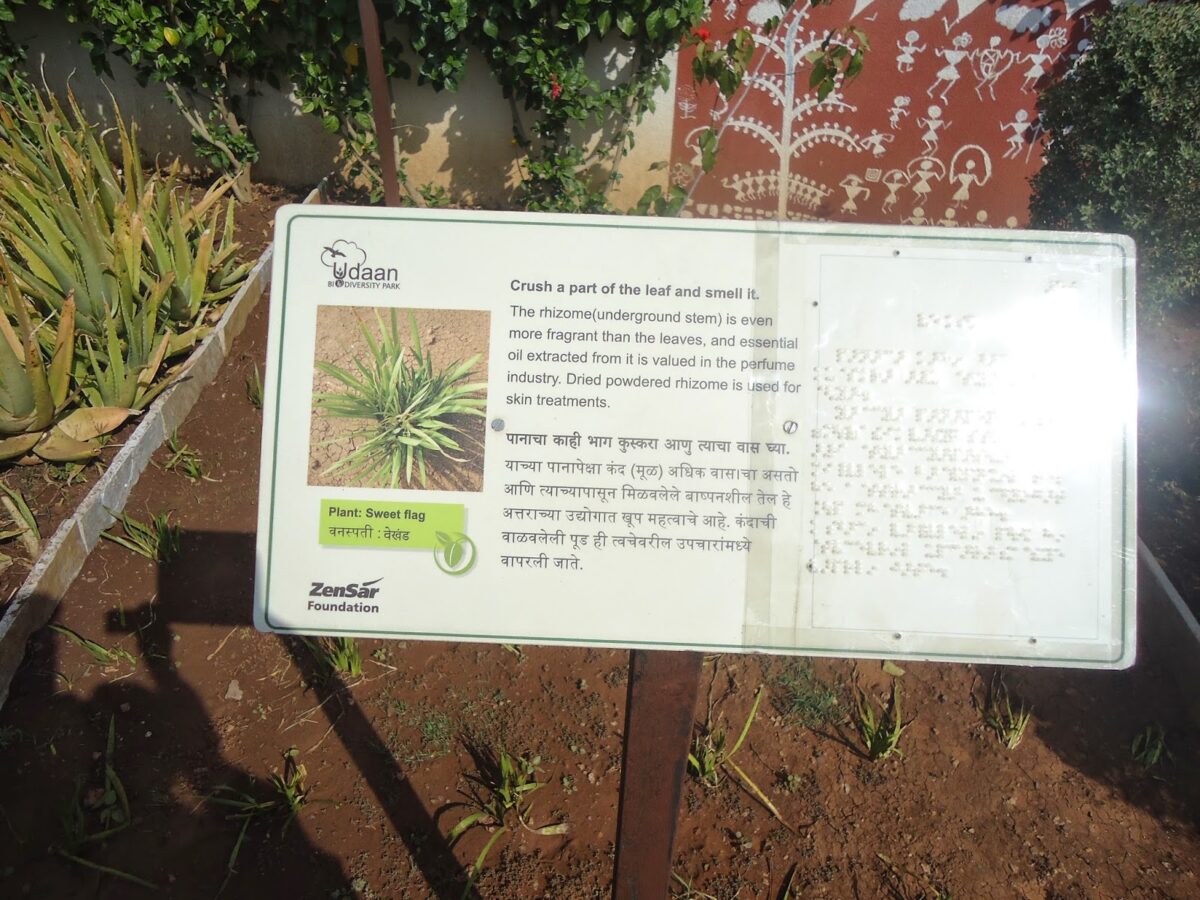 Sign posts in Marathi, English and Braille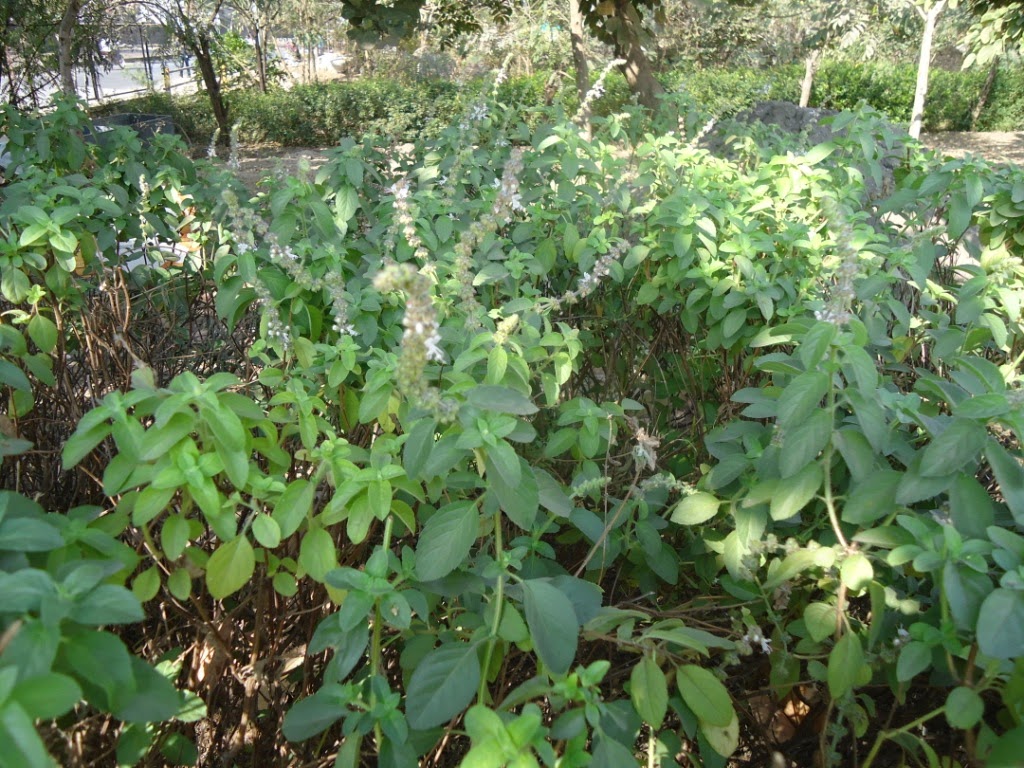 Camphor Basil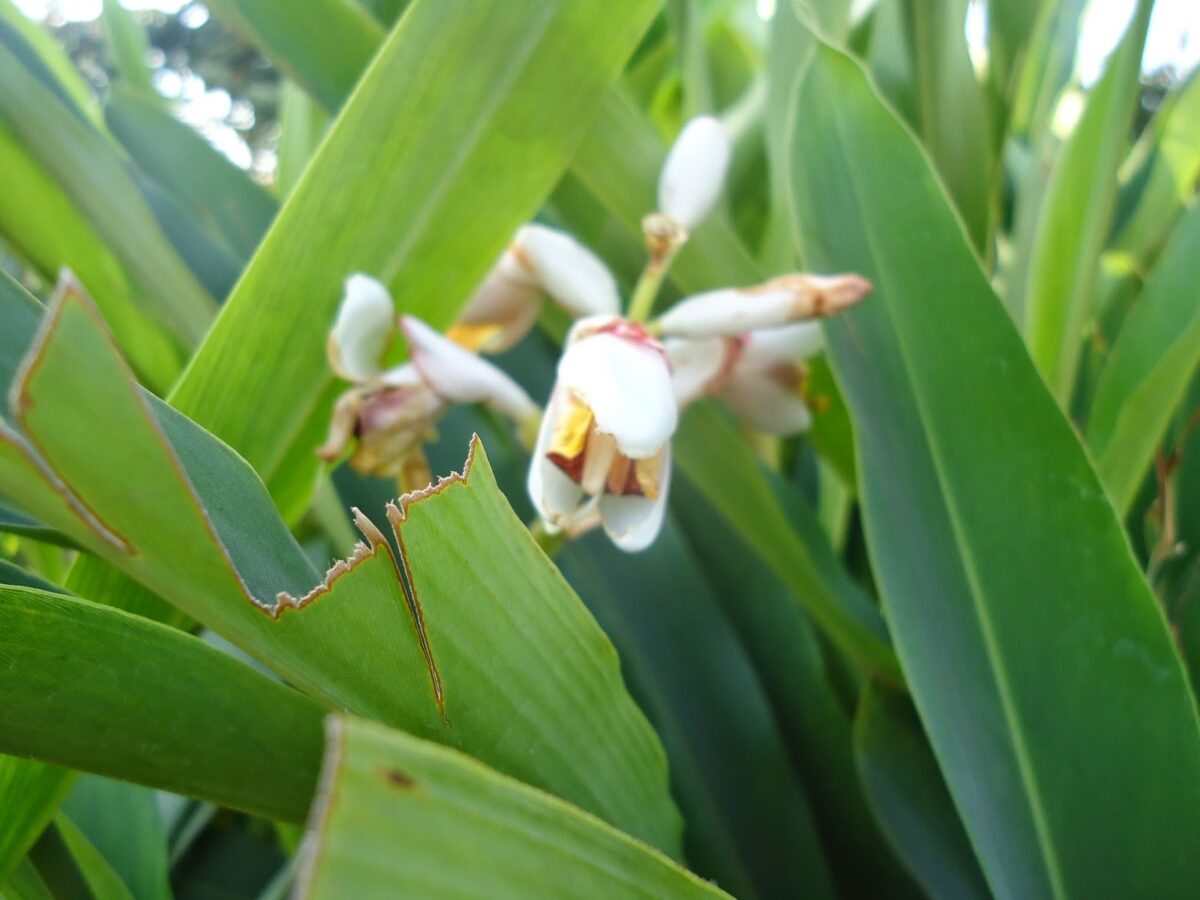 Cardamom flower
The park has a fountain in the centre and most of the time there was a gentle breeze blowing. They have retained some of the rocks that were found in the original plot of land to create a wonderful waterfall. In my humble opinion there exists scope to create a spot to explore/demonstrate sound of water and the feeling of air movement as well.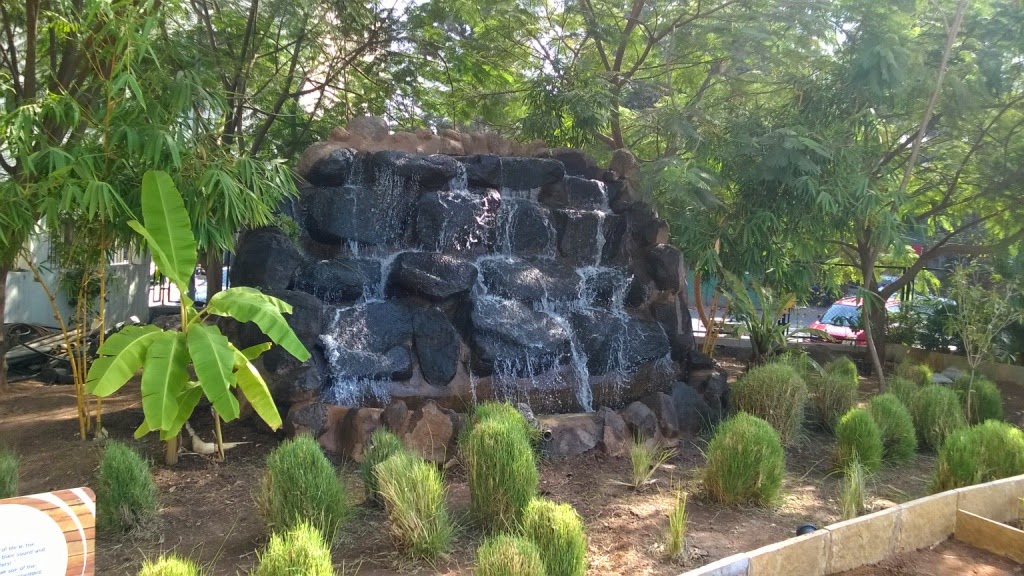 I do hope more people especially kids go out and enjoy what this park has to offer. This is a Pune Municipal Corporation Park that has been developed and maintained by the Zensar Foundation. They do give away saplings of their collection if you desire and at no cost! What more can one ask??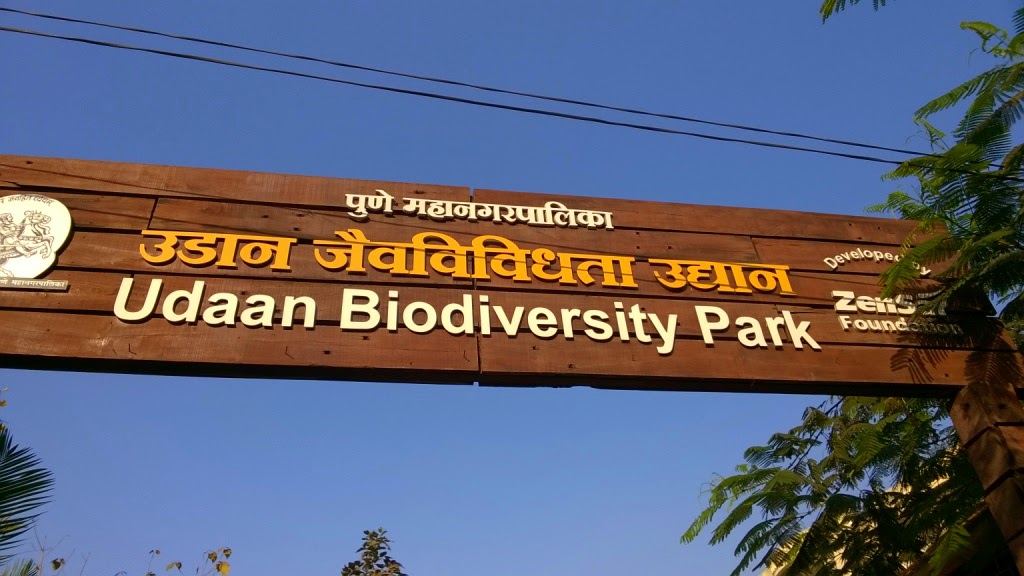 Entry to the park is free. There is space for parking.
Tips: Carry a cap/umbrella as there is not much shade. Insect repellent is advisable.
As the name suggests, Udan Park has a biodiversity element too. However I shall talk about it in another post.
Till then, Go on… Enjoy!