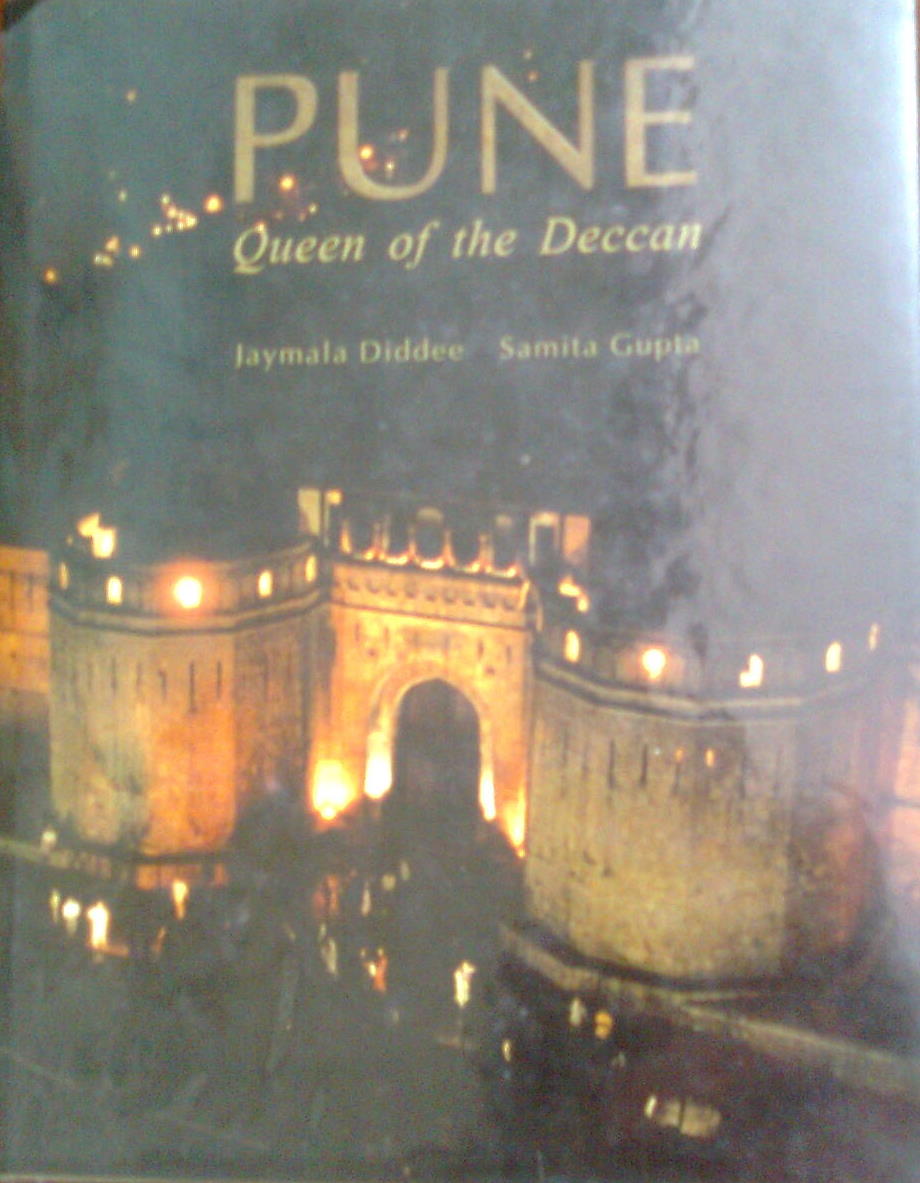 After our recent Heritage walk, we have been in an overdrive to locate this particular book. Sadly its not easily available but happily we did manage to borrow a copy. "Pune Queen of the Deccan" is a coffee table book by Jayamala Diddee and Samita Gupta that explores origins, development and growth of Pune as a city. It would have been so easy to digress into India's history etc but the authors have stayed true to this theme.
The book covers most of what I have described in my earlier post but in greater detail and accompanied by photographs and sketches and maps. That the authors' love this city is evident in their painstaking research and attention to detail. Kasba Peth was among the first inhabited areas and the book deals with its changing face over the years. It goes on to describe development and layout of the Peths, the Cantonment and how the Colonial City metamorphosed into a Metropolis.
Interestingly all images in the book are in black and white (even those captured in modern times!) which lends it an interesting look.Some are especially eyecatching:
Class in progress in a girls school: probably Huzur Paga: the girl students are wearing sarees!!
A collage of late Nineteen century faces of Pune citizens
The Flood of 1961
A priest getting ready to drive a two wheeler
The photograph showing a famous drug store on MG Road (Main Street). This building is almost the same even now if you can ignore the crowd…
The simple matter of fact style of writing grips your attention and does what it is meant to- take you back several hundred years to the Peshwa era and before. The accompanying maps make it easy to visualise route taken by invaders or those who fled.
However this is not a book to be read by the bedside. Being of a healthy weight and dimensions, make sure you are comfortably seated to avoid damaging the book or yourself!!
Look around your favourite bookstore or you can look for it on Flipcart. This is one book that is a must have for those brought up in Pune and those who have chosen to make their home here…
Cheers!
Archana