Today, my tree is not really a tree.. its a woody perennial climber that grows huge thick trunks that almost look like tree trunks. Its very well known for its flowers and very common all over India. This non-native species has made itself at home and seems very happy judging by the profuse flowering we see.
Well settled as it were!
The flamboyant blossoms are not fragrant but are a sight to behold. Strangely its 'petals' are not really petals but bracts. Its fruit is said to be an achene but I have not yet seen one.
I am sure by now you have guessed which plant I refer to.
Yes…. Its the Bougainvillea!
The plant belongs to the Nyctaginaceae family and the Bougainvillea glabra is a common species B spectabilis is another.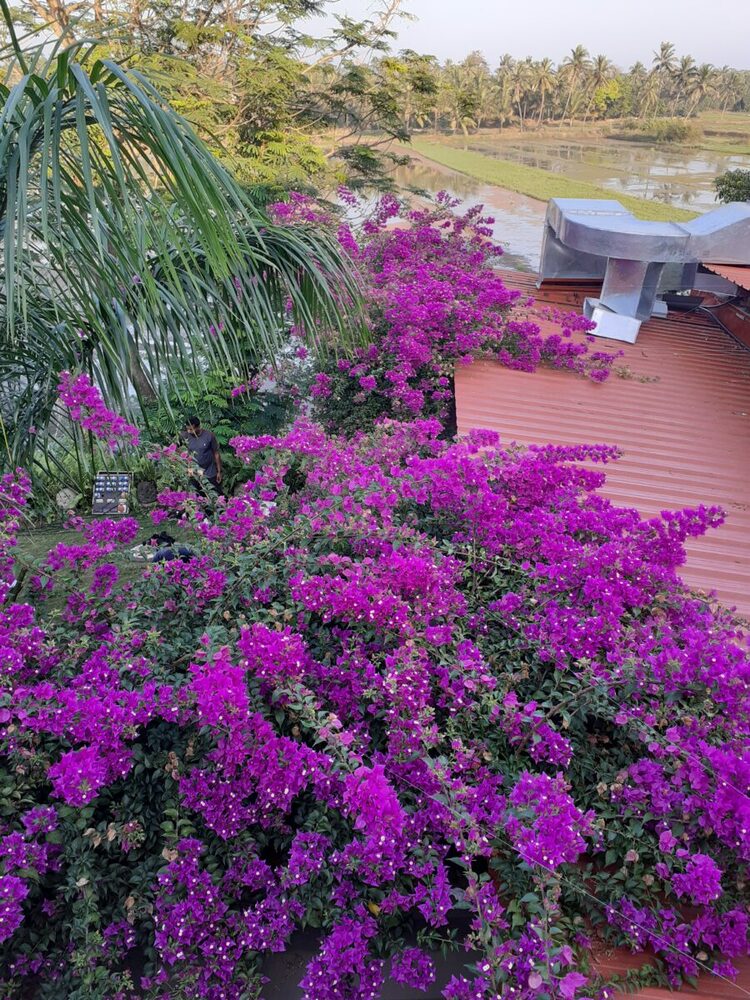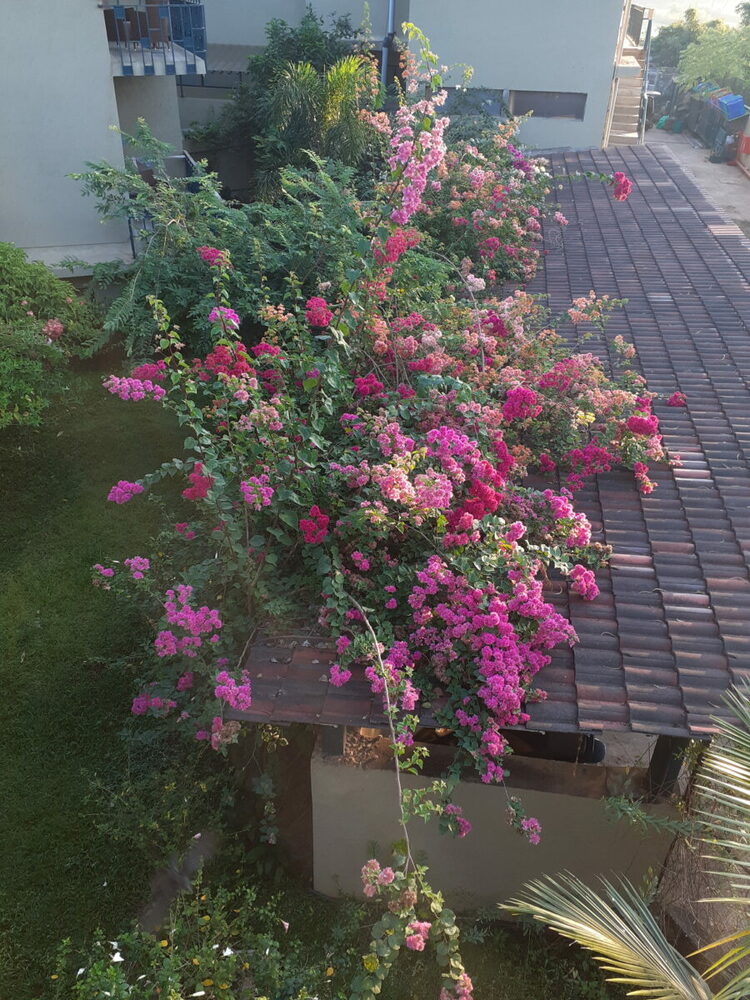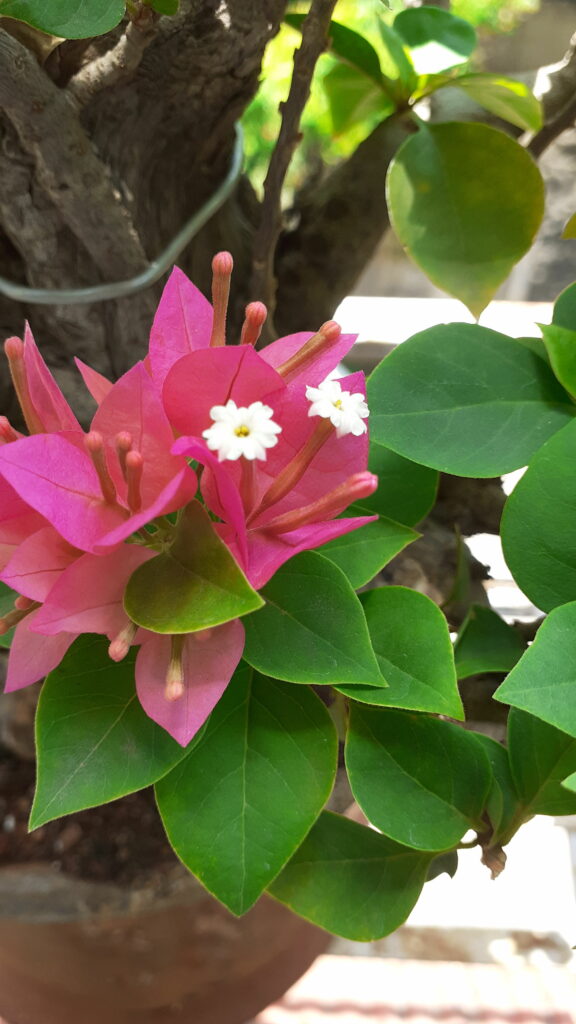 Some Bougainvillea variants lend themselves to being made into Bonsai and are popular among Bonsai artists in India. Here is wonderful Bonsai by Master Nacho Marin as it put up on the Bonsai Empire website.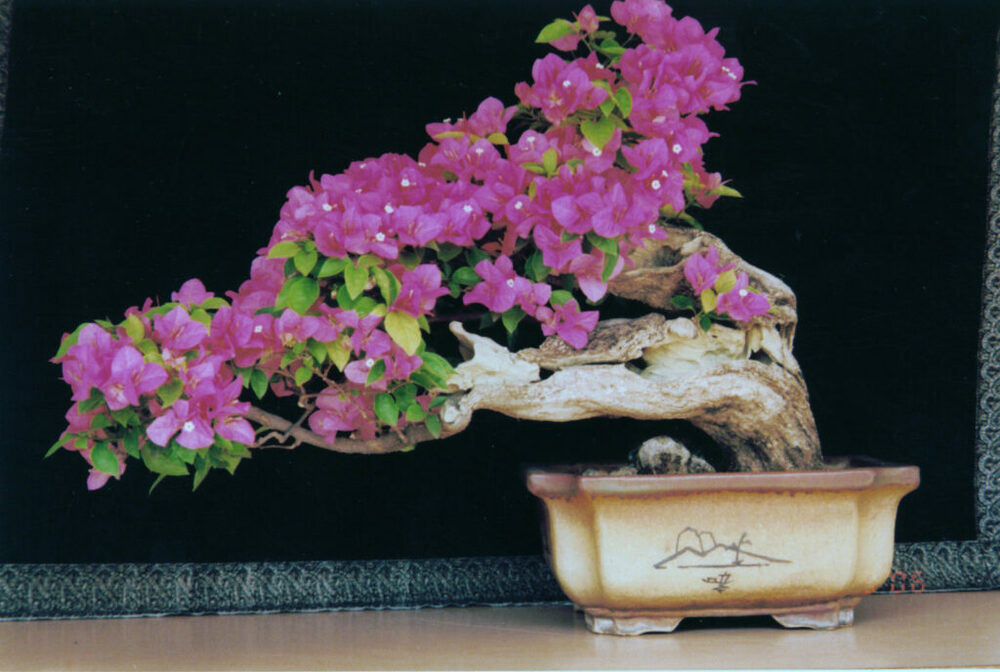 Where have you seen the Bougainvillea? Which colours have you seen? Have you spotted the double coloured cultivars?
I am joining Parul in her ThursdayTreeLove bloghop. Do head over to see fantastic trees from around the world. Better still join in!