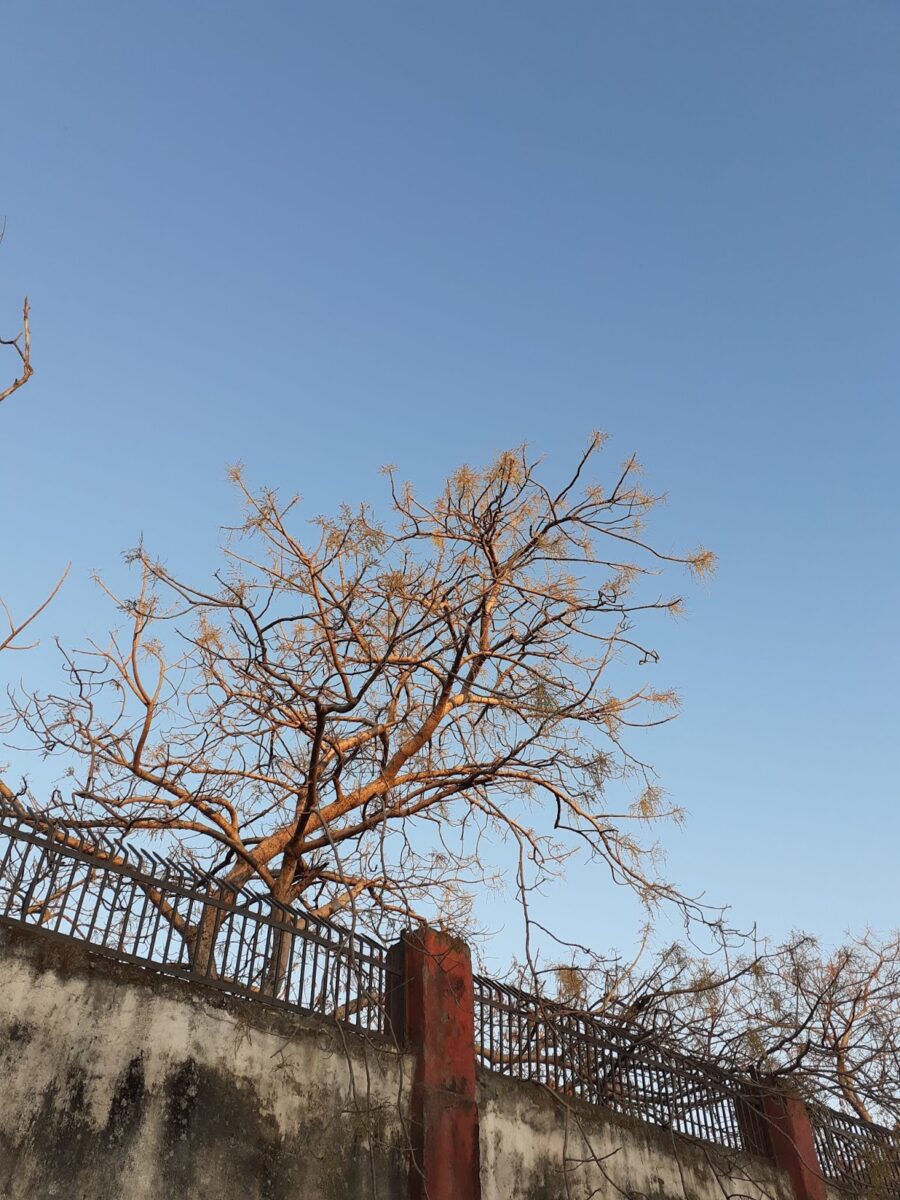 We pass by this tree almost daily and February is the month when its most eye catching due to the wispy branch ends. It has shed its leaves sometime in November and bursts into these delicate inflorescence in February (usually).
Here is a cropped image..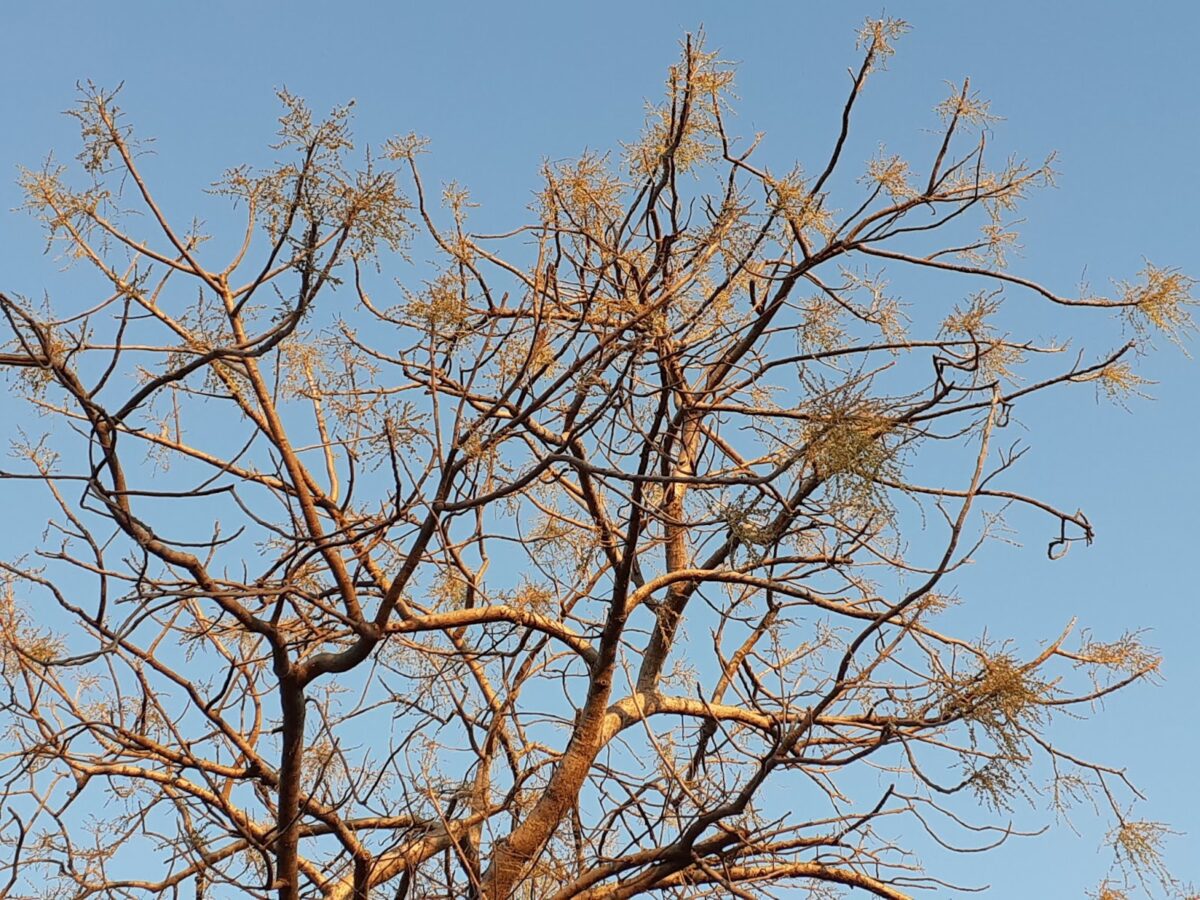 Here is closer look at the flowers..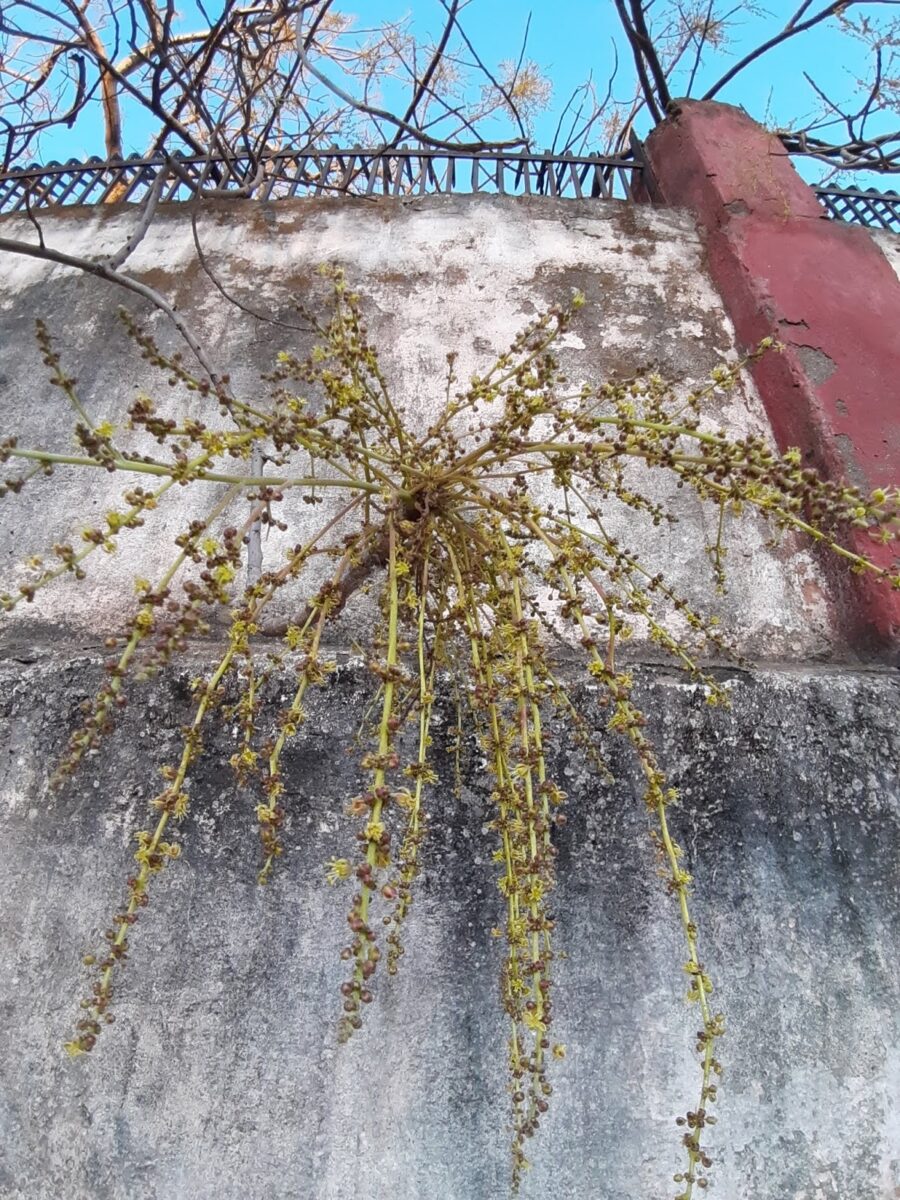 Dont they remind you of the Mango blossoms? That's because both belong to the same family Anacardiaceae.
Soon these flowers develop into fruit.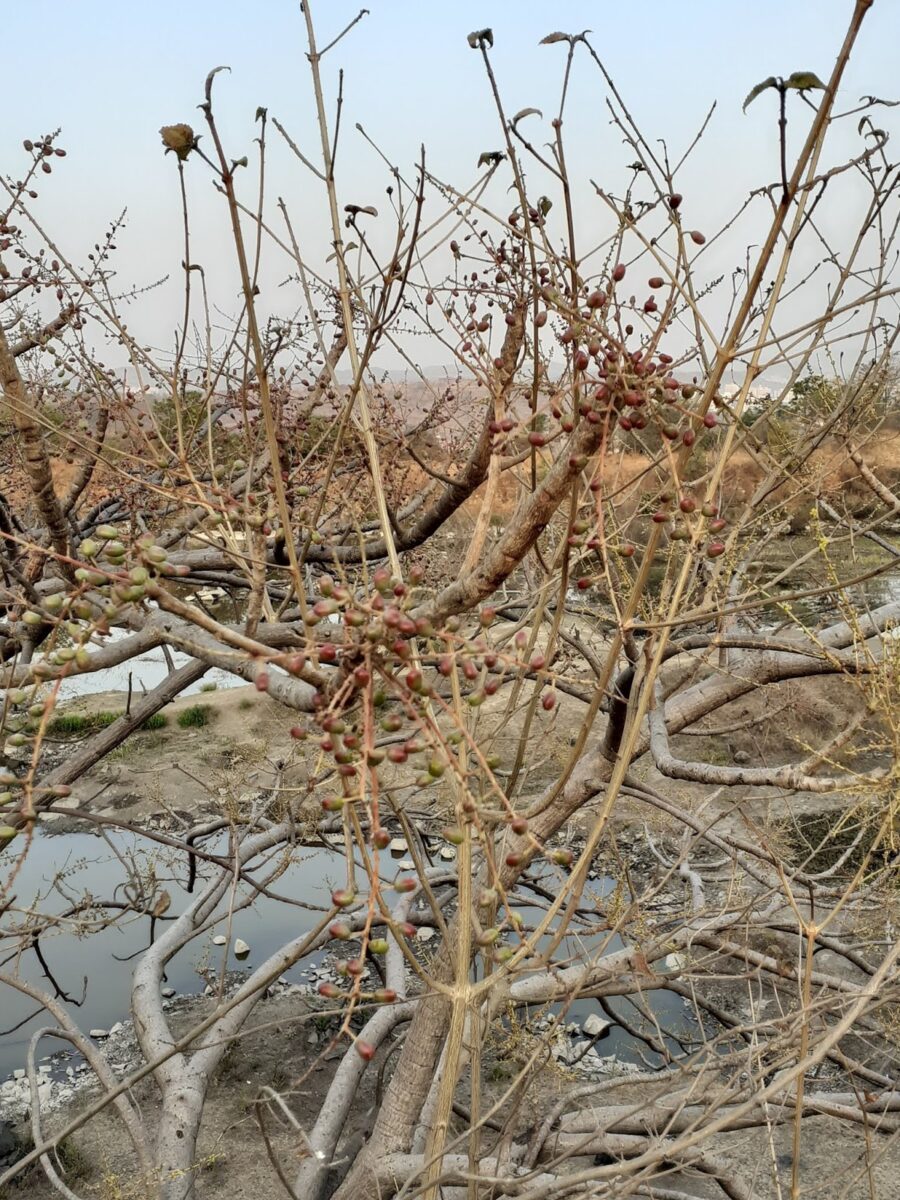 Moi is an indigenous species and common in hills of Pune and there are a specimens that grow in the city as well. I have seen it in Pondicherry and even in Tadoba. It can be easily identified by its ashy mottled trunk and lovely leaves. Today, I dont have a leaf photo for you. May be a couple of months later when the tree bursts into foliage.


Pune hills have seen umpteen tree plantation drives.. and I have noticed that Moi is among the few that does well.


Have you noticed this tree in your city? Or its wispy flowers?


I am joining Parul in her ThursdayTreeLove blog hop. Head over to see some wonderful trees from around the world. Better still, join in!