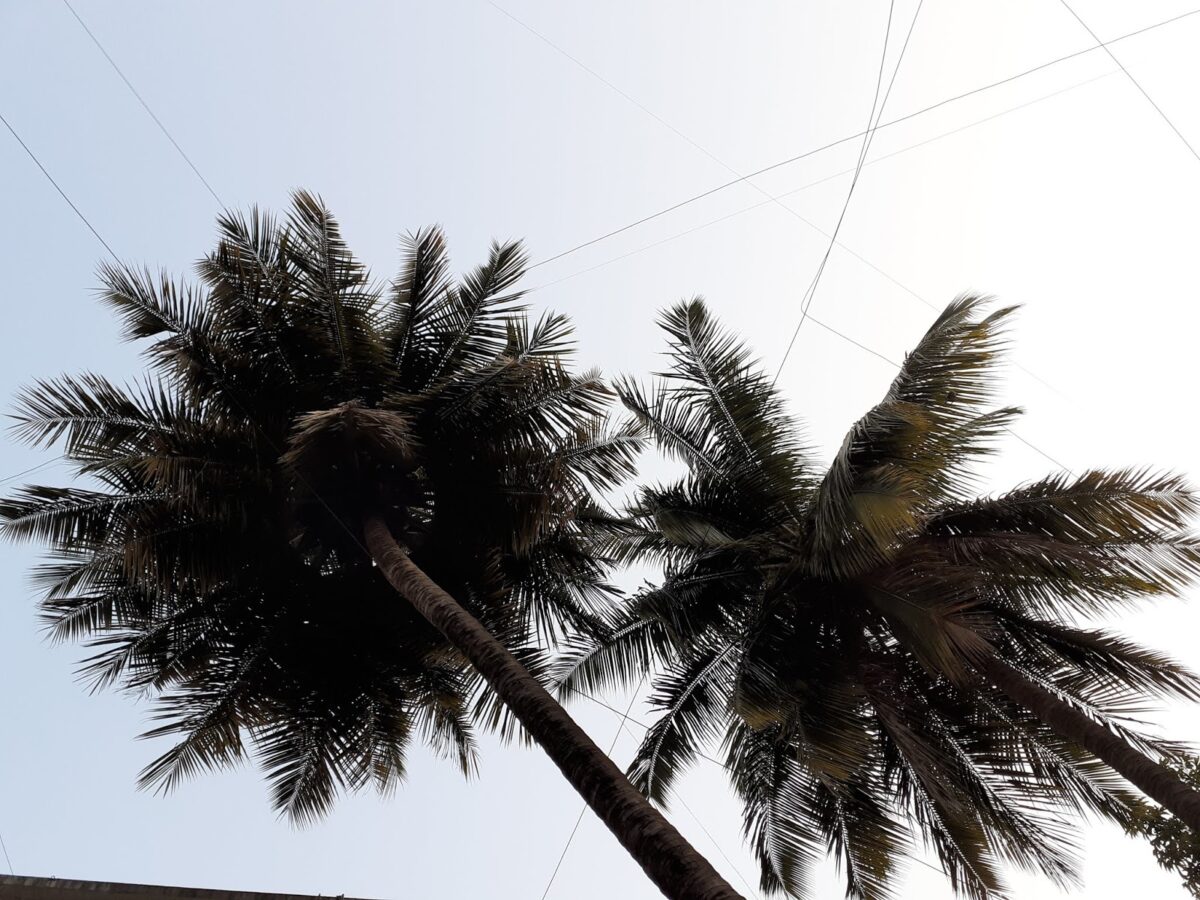 Looking up to see leaves growing in perfect symmetry
I see this pair of Coconut Palms daily … From my window and every time I walk out.. ofcourse then I have to crane my neck to look up. The trees have soared over the years which means I have to bend my neck back a lot but the sight of the beautiful leaves is worth it.
The leaves are arranged in a perfect symmetrical circle and the sky peeps through the gaps in between
Yes, each frond of the Coconut Palm is one leaf which is of the pinnate type. Coconut belongs to the Arecaeae family and its botanical name is Cocus nucifera. I will not go into the innumerable uses of this tree .. all its parts have found their way into our lives and I am sure most of you must have experienced this!
And here is another 'new' use for the tall coconut tree…
In Pune, they are always used to anchor cables as they are weave a web across buildings. Mostly these are cables for broadband providers .. the ones that bring fast internet to our PCs and cell phones.
Here are the same two trees hosting cables..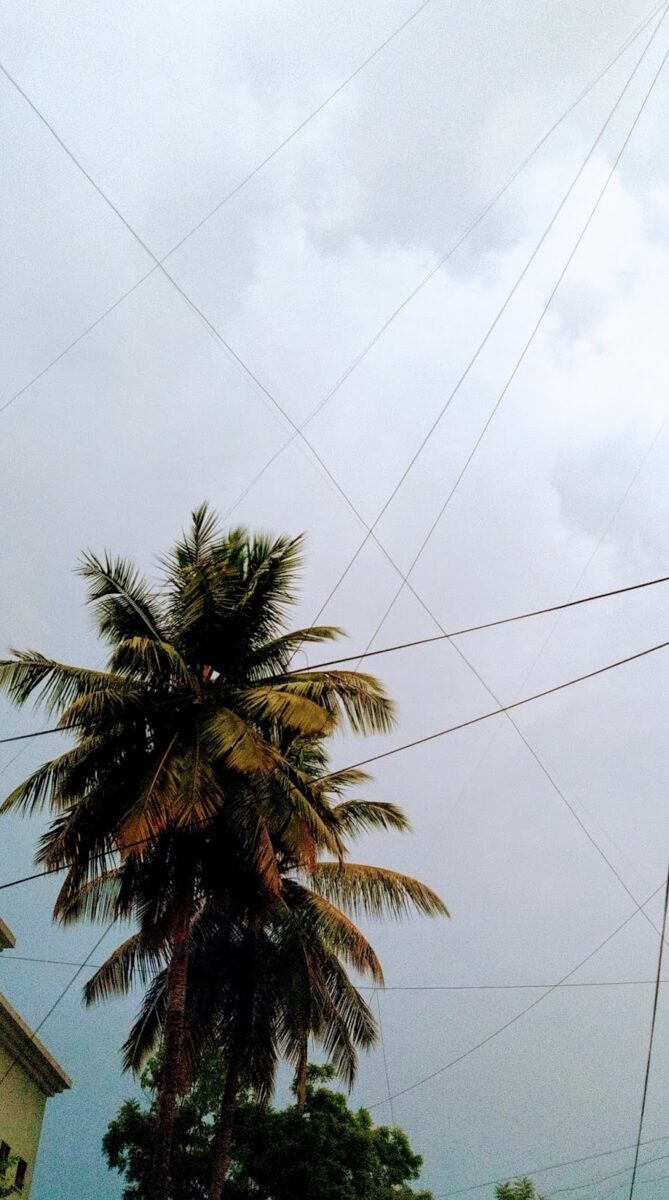 Even as I admire the leaves, I must add that the old leaves fall away .. this sounds routine but let me tell you that each frond is quite heavy and can hurt if it falls on any human walking/sitting below! One such falling frond caused a huge tear in the rexine top cover of a ricksha !! So always be careful when walking under a Coconut Tree! Falling coconuts can be dangerous too!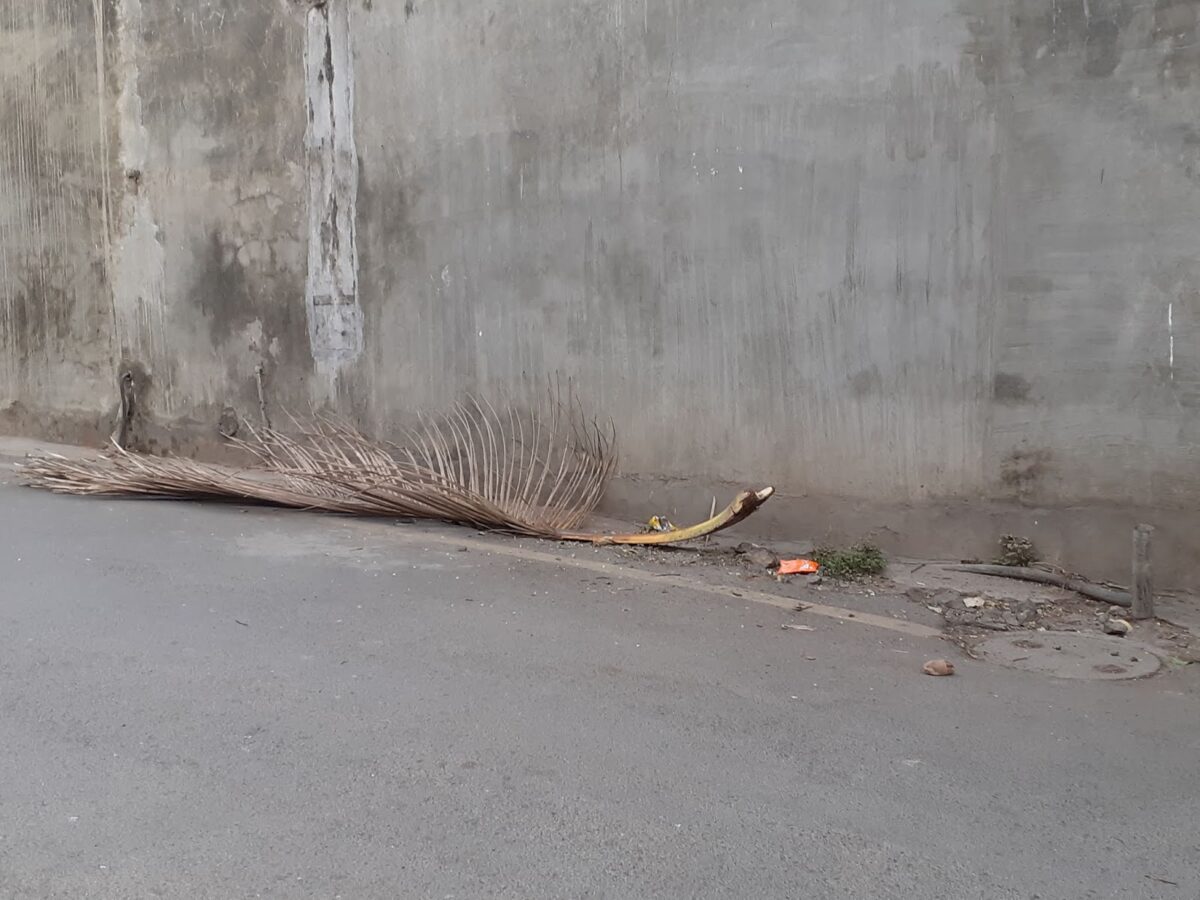 Falling leaves can be a hazard as are falling coconuts
Coconut trees swaying in a breeze are the most soothing sight, one that never tires me. We need not be on a beach to enjoy this as coconut trees are quite commonly grown in cities.
Have you noticed the leaves of the Coconut?
I am joining
Parul
in her ThursdayTreeLove blog hop. Do head over to see some fantastic trees from around the world. Better still, join in!