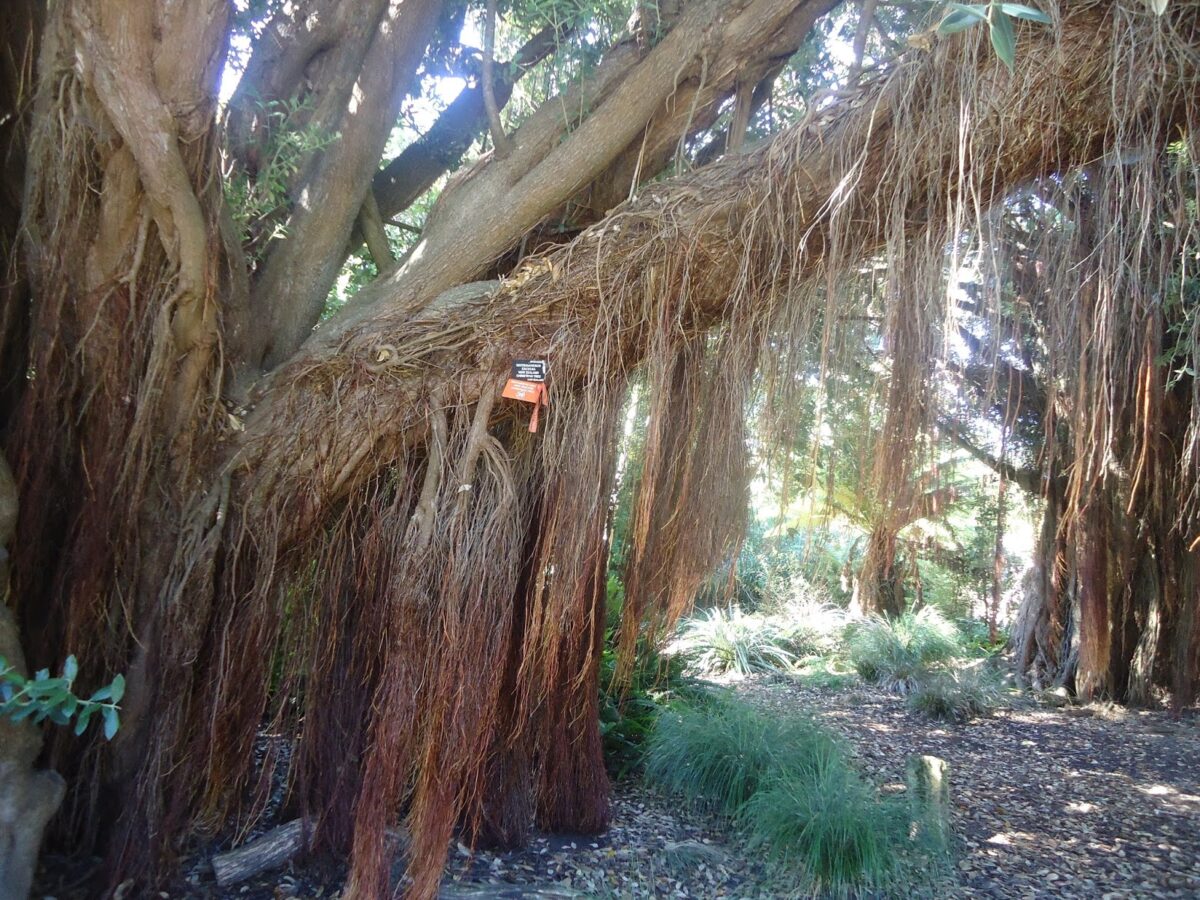 For some inexplicable reason, I was under the impression that only trees in the Ficus genus and Sheflera bore aerial roots. When I saw this tree with profuse roots growing from its branches, I was completely taken aback.
It is obviously a fully grown tree and I saw it in San Francisco.


This is a tree called Metrosideros excelsa belonging to the Myrtaceae family. Commonly called the New Zealand Christmas Tree. The species is endemic to New Zealand.


The tree is said to have brilliant flowers however it was not in bloom when during my visit. Instead, I have an image of its leaves.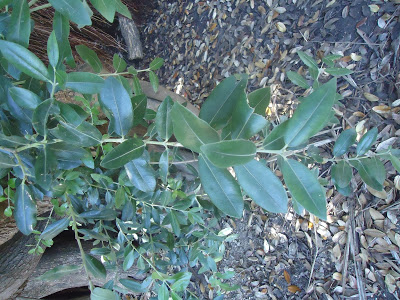 Surprises never cease and this plant reminded me that there is something new to be learnt all the time.


Ever since my course in Field Botany, my travels are all the more interesting as I spend time trying to identify trees around me. Many a times, I end up just enjoying the tree as no ID seems to match.


This quote sums it up
"Time spent in Nature is time realising you don't know it all, that you never will. The earth is meant to be enjoyed by its inhabitants" – AbdulRauf Hashmi


I am joining Parul in her ThursdayTreeLove bloghop. Do head over to see some fantastic trees from around the world. Better still, join in.