From afar, this Ficus looked like any other Ficus benghalensis and I almost gave it a miss.
Yet something took me closer and lo behold!
I was seeing a tree that I had only read about and had yet to see..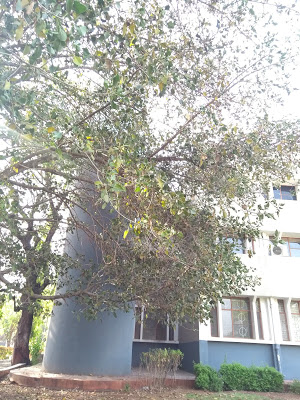 Yes, its the Ficus benghalensis var krishnae – the tree that boasts of cup like leaves.
Naturally there are mythological stories associated with this tree specifically because of its leaf shape. The leaves are folded at the base to form a sort of a pocket. Don't believe me.. see for yourself!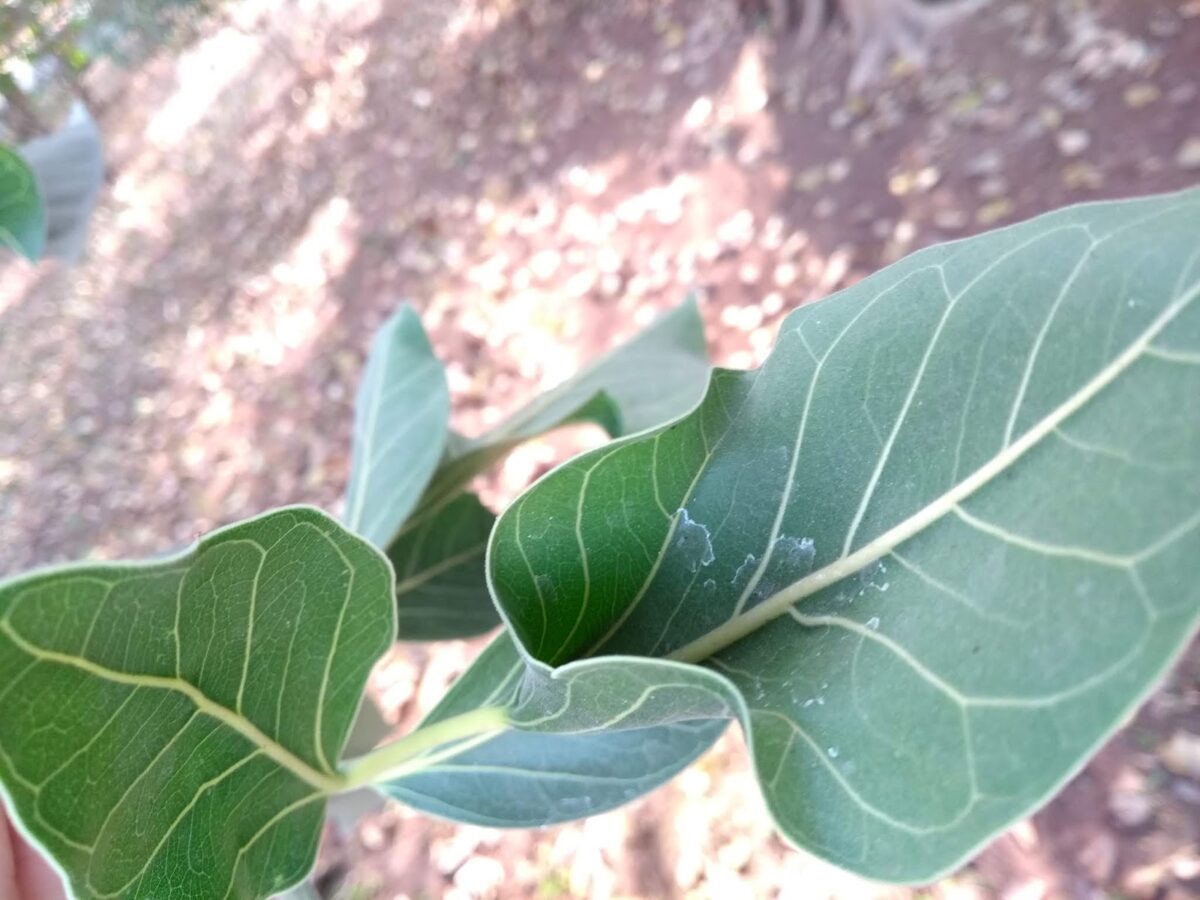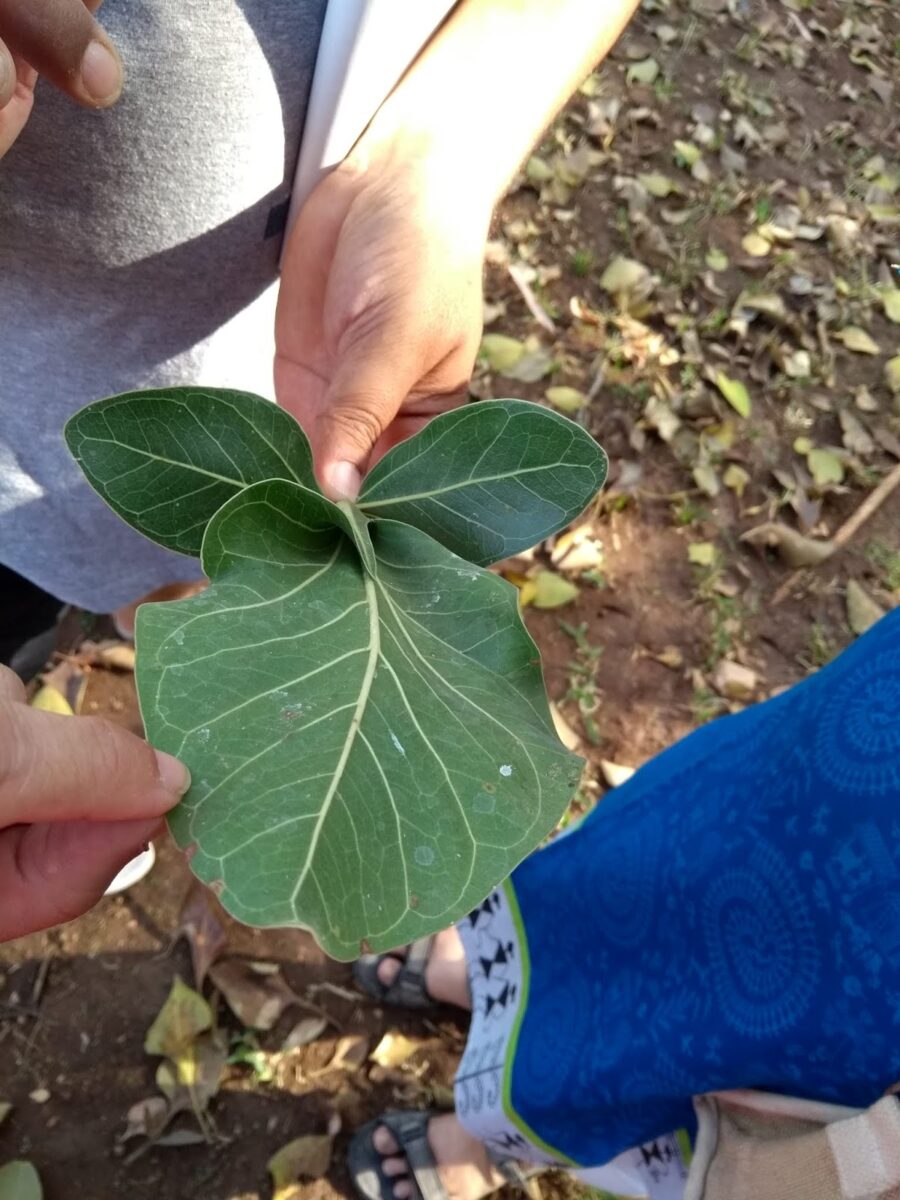 It belongs to the Moraceae family and is said to be related to the Ficus benghalensis or the Banyan Tree that we all know. With its aerial roots and spreading branches, this evergreen tree has an imposing canopy.


Spotting this Ficus was the highlight of that tree walk.
Have you seen the Ficus benghalensis var krishnae?


I am joining Parul in her ThursdayTreeLove blog hop. Do head over to see some wonderful trees from around the world. Better still, join in!