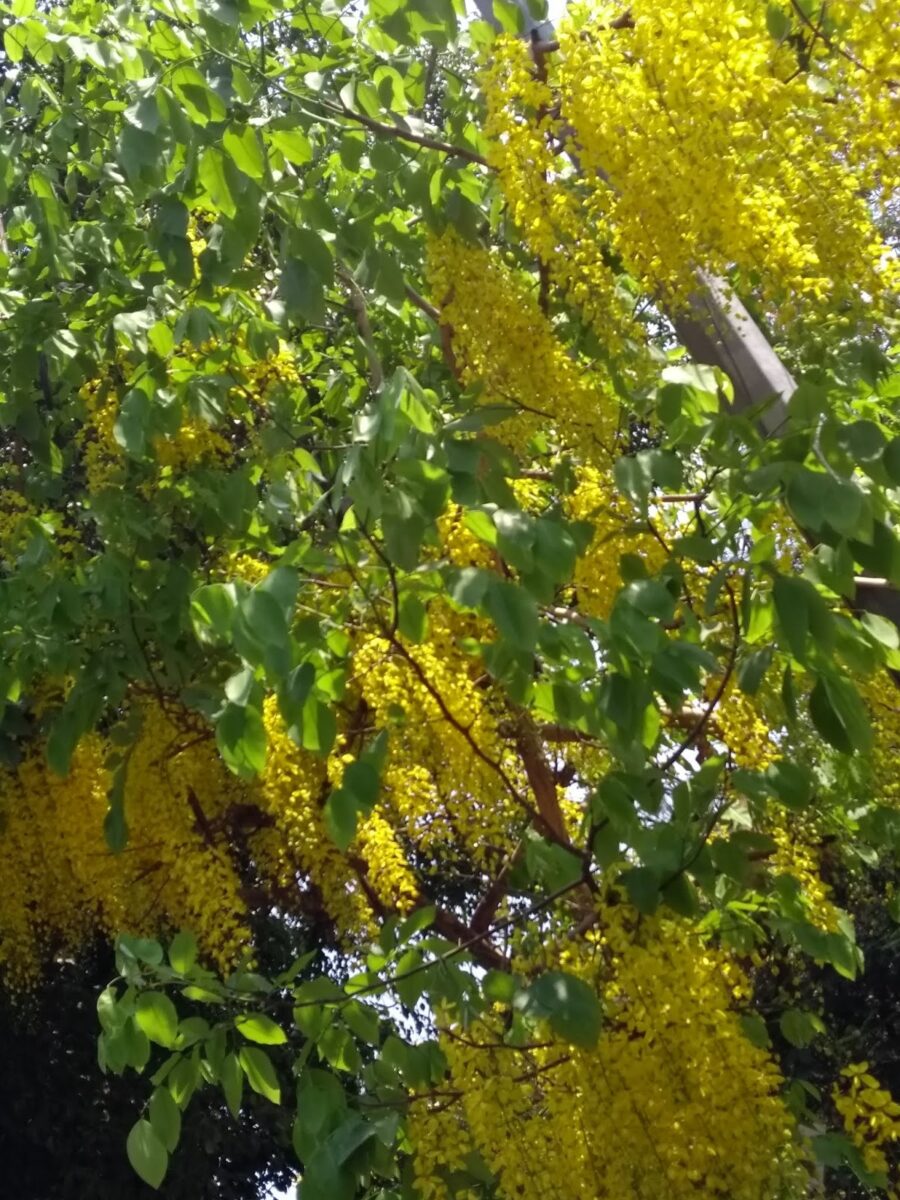 This is one tree that almost everyone would have seen, admired and possibly also know its name.
Thats right this is the Cassia fistula of the Caesalpiniaceae family. It is commonly called Amaltas / Bahava / Golden Shower Tree or Indian Laburnum.
The trees were in full bloom in Pune in April and its blazing yellow blossoms were actually soothing despite the mercury crossing 40Deg C. I did not complain having to halt at the traffic signal as I could photograph the lovely cascading flowers!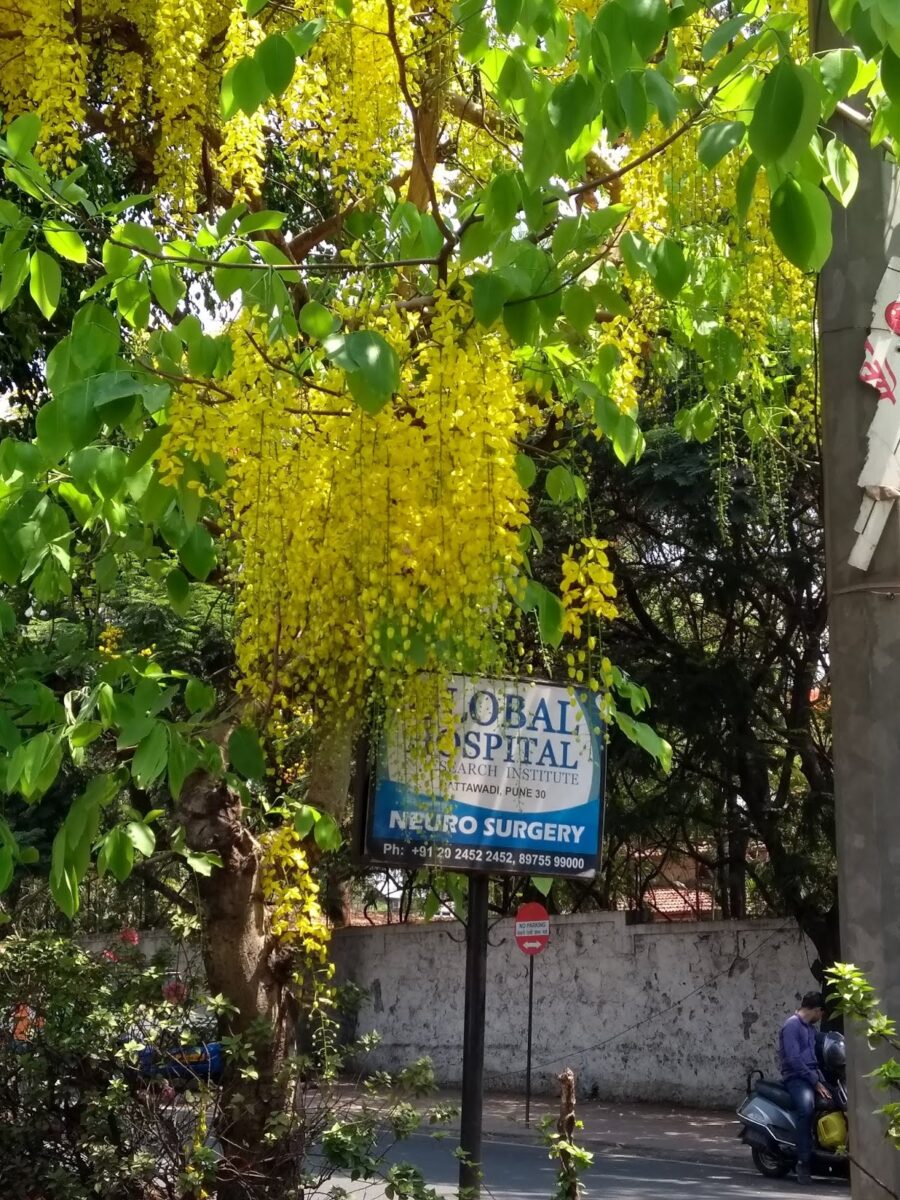 On one of these trees, I spotted a bird's nest … It must be such a beautiful sight to sit among these beautiful fragrant flowers and watch people race around on the road below!!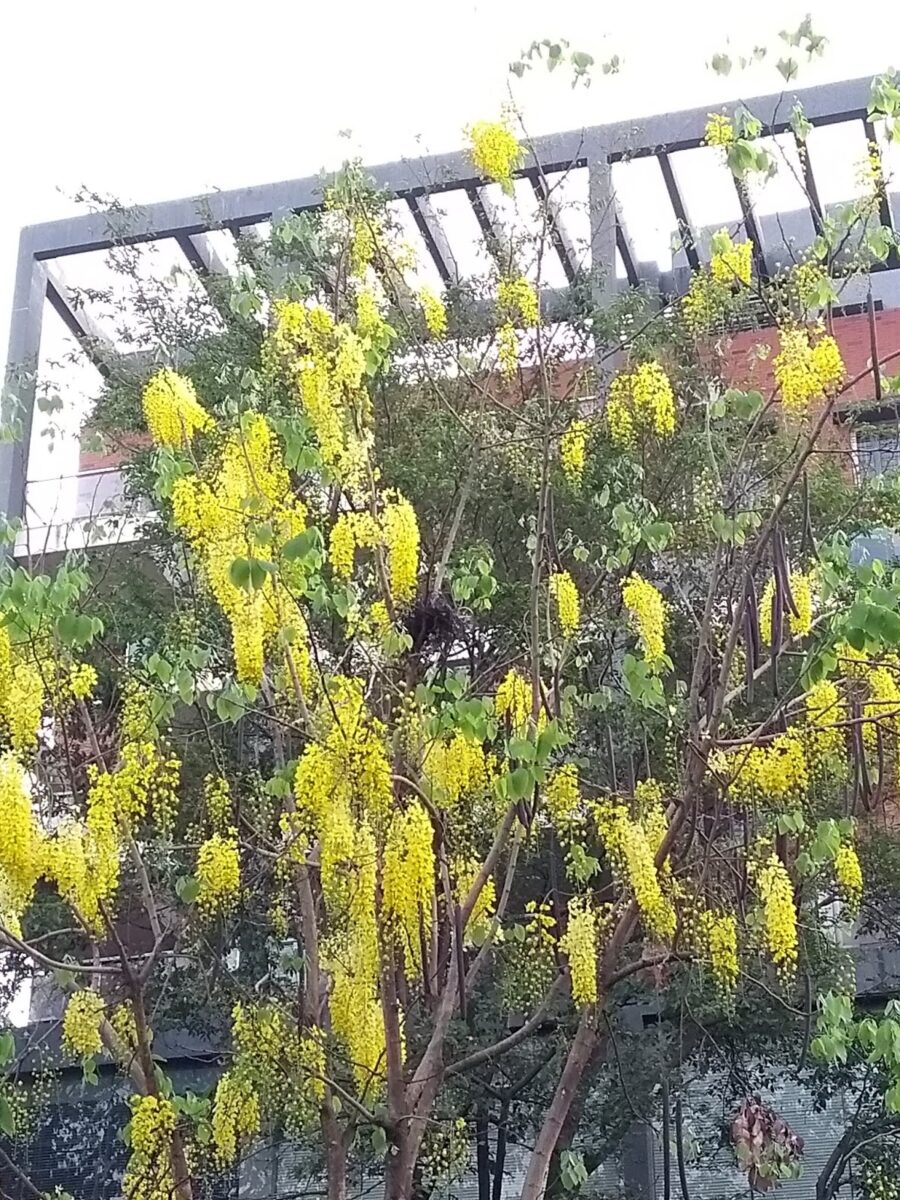 Can you spot the nest in the centre of the image?
Here is a close up of the flowers but from another tree some years ago..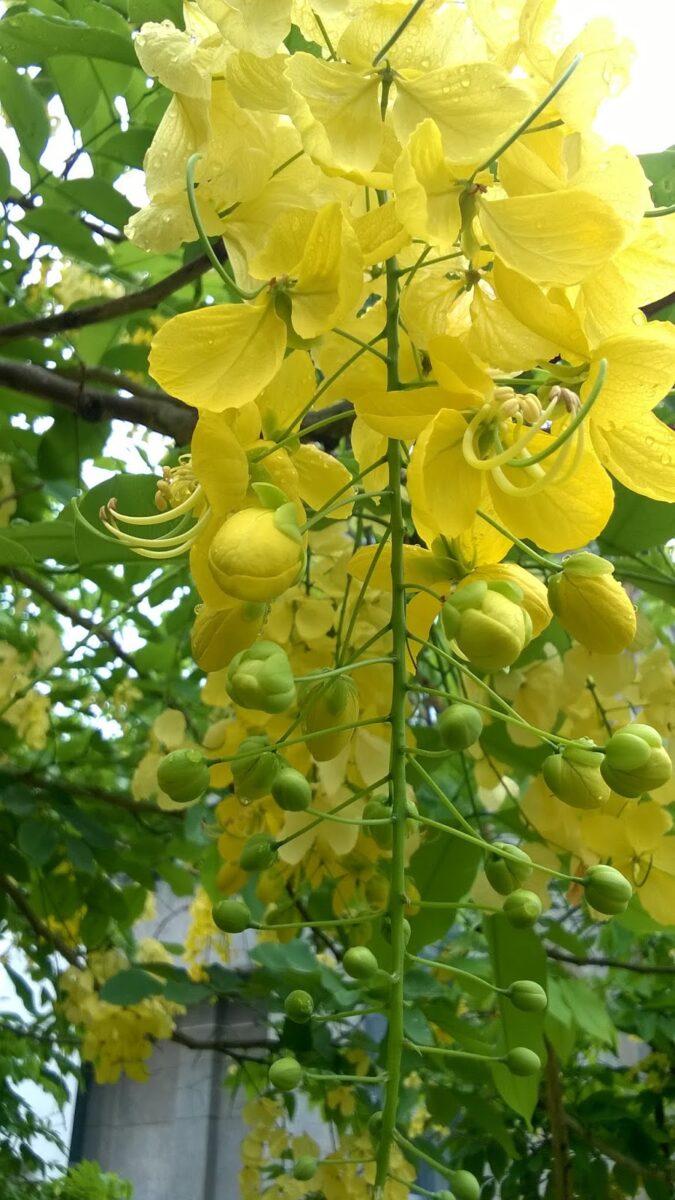 Glorious is it not?


Bahava is easily among my favourite trees.
Have you seen the Bahava? Have you spotted any nest on it?


I am joining Parul in ThursdayTreeLove blog hop. Do head over to see some lovely trees from around the world. Better still, join in!