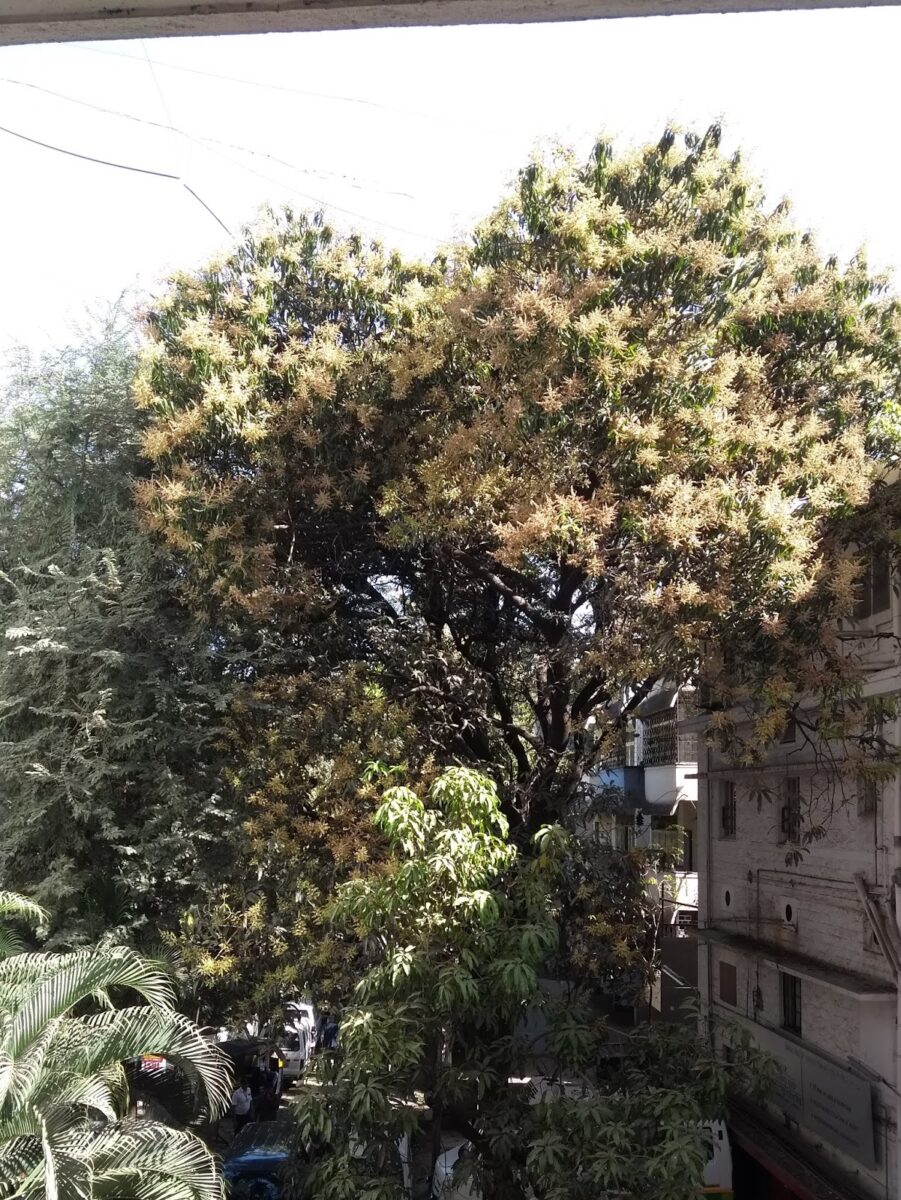 I spotted this Mango tree in full bloom quite recently. Almost every branch and subbranch seems to have an inflorescence. They reminded me of tiny arrows that seem to have framed the tree almost creating a brilliant halo around it!


Actually almost all Mango trees are blooming right now. The profuse flowering suggests a bumper harvest but usually many of the flowers fall off (for various reasons) and the actual fruiting may be lesser than the number of flowers.


Here is an image of the inflorescence.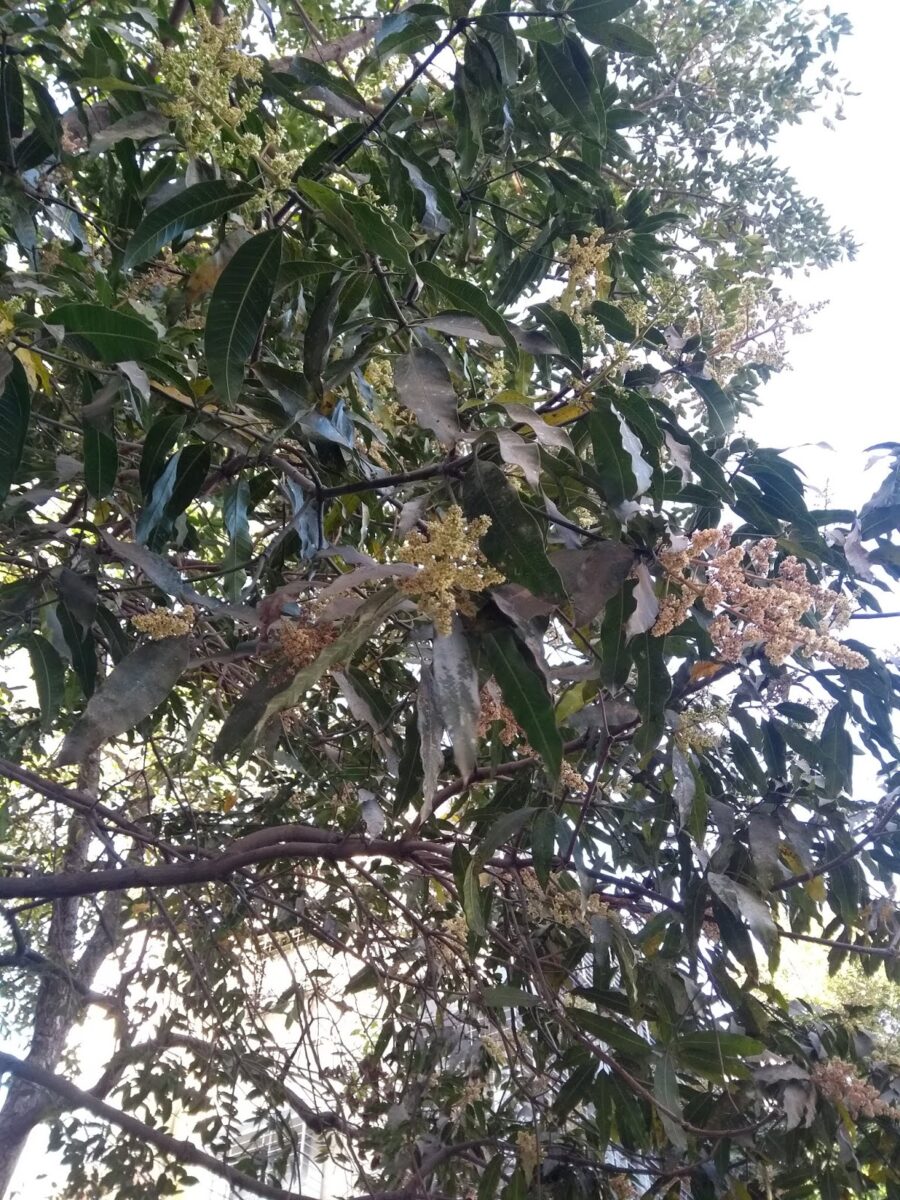 Have you noticed the Mango blossoming in your city?
While there are several varieites of mangoes, they are horticultural variants of Mangifera indica. Mango belongs to the Anacardiaceae family. Cashew and the Indian Ash Tree are also members of Anacardiaceae.


I am joining Parul in her ThursdayTreeLove bloghop. Head over to see some fantastic trees from around the world. Better still join in!