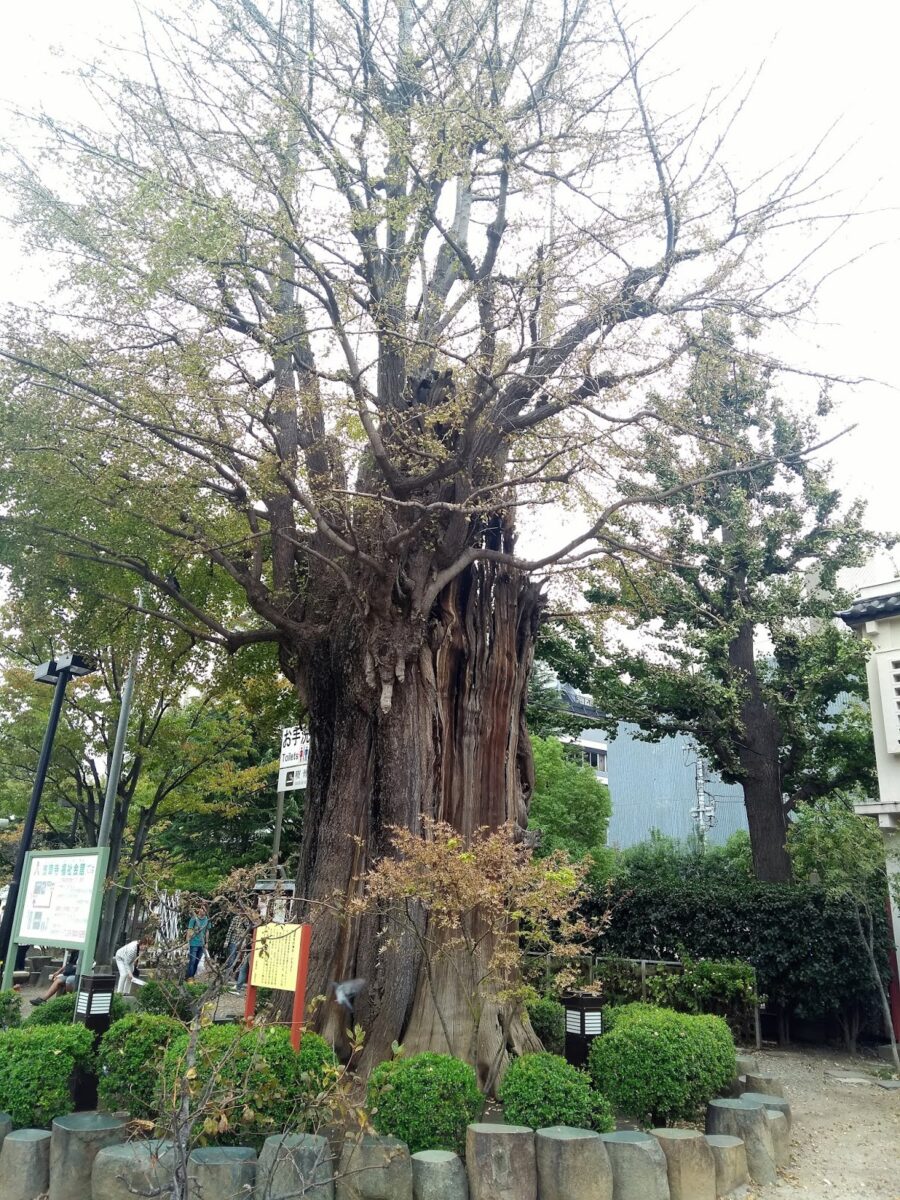 This is my second ThursdayTreeLove post with the same title! Its not for lack of creativity but this seems to be the apt choice for the tree that I want to share.
My alternative title for today was Living Fossil.
With that, some of you may have guessed the ID of my tree.


That's right! This is the Ginkgo biloba which is known for its brilliant yellow Fall Foliage.
I saw the above tree in the premises of a temple in Tokyo and it seemed to have its apex burnt off by lightning. It was obviously a very old tree judging by the texture and girth and appearance of the trunk. Despite losing its apex at some point, the tree had developed new lateral branches and continued to flourish. It did have some protection around it but visitors were not really interested in this.


Ginkgo biloba is a gymnosperm which means the seeds are not covered by true fruit. It tolerates a wide range of soil conditions, disturbed environments and air pollution. In fact, six Ginkgo trees even survived the A-blast of 06 August 1945 in Hiroshima. It is commonly seen as an avenue tree in urban areas – New York, Shanghai, Tokyo (some cities that I spotted the Ginkgo). It is called a living fossil because it is the only living species of its group.


Ginkgos boast pretty fan shaped leaves which are very distinctive. It is dioecious which means female and male specimens are separate. Most trees planted in cities are male because the fruit like seed has a foul smell when it falls to the ground!


This is among my favourite species, especially for its wonderful leaves.


Do you have the Ginkgo growing in your city?


I am joining Parul in her #ThursdayTreeLove blog hop. Do head over to see some glorious trees from around the world.