The hills in Pune are one of the prized gifts of Nature to this city. They offer a wonderful vantage point up above the homes and offices and factories below. Some parts of this land is held by the Forest Department, some of it is privately held and most have no proper internal roads other than one to reach the top.
Lack of easy access has been a boon of sorts as it has kept the area free for flora and fauna. Some of the trees growing are not seen in the city. Conversely, some trees that flourish in the city and elsewhere seem to struggle on the hills. A unique geology may be a contributory factor.
One such example is some of the Ficus species especially Ficus benghalensis and Ficus religiosa. Among us bonsai growers in India, Ficus is a very forgiving species – grows rapidly, does
not grumble on hard pruning or wiring or root pruning and is happy in pots.
Naturally, I expected the Ficus to flourish when planted out in the open. Yet it just about seems to survive on the hills, never really achieving the grand size that one associates with Ficus trees. The Vetal tekdi has a great Peepal near one of the Maruti temples and a huge Ficus bengalensis near the ARAI entrance – both pretty old. All other planted Ficus are just about six feet tall with not much branching or foliage or trunk girth.
Happily, some days back I spotted this one – a Peepal – that has achieved a reasonable height and size. From its spot on the Vetal Tekdi, it seems to be watching over Pune and Punekars – a
sentinel as it were..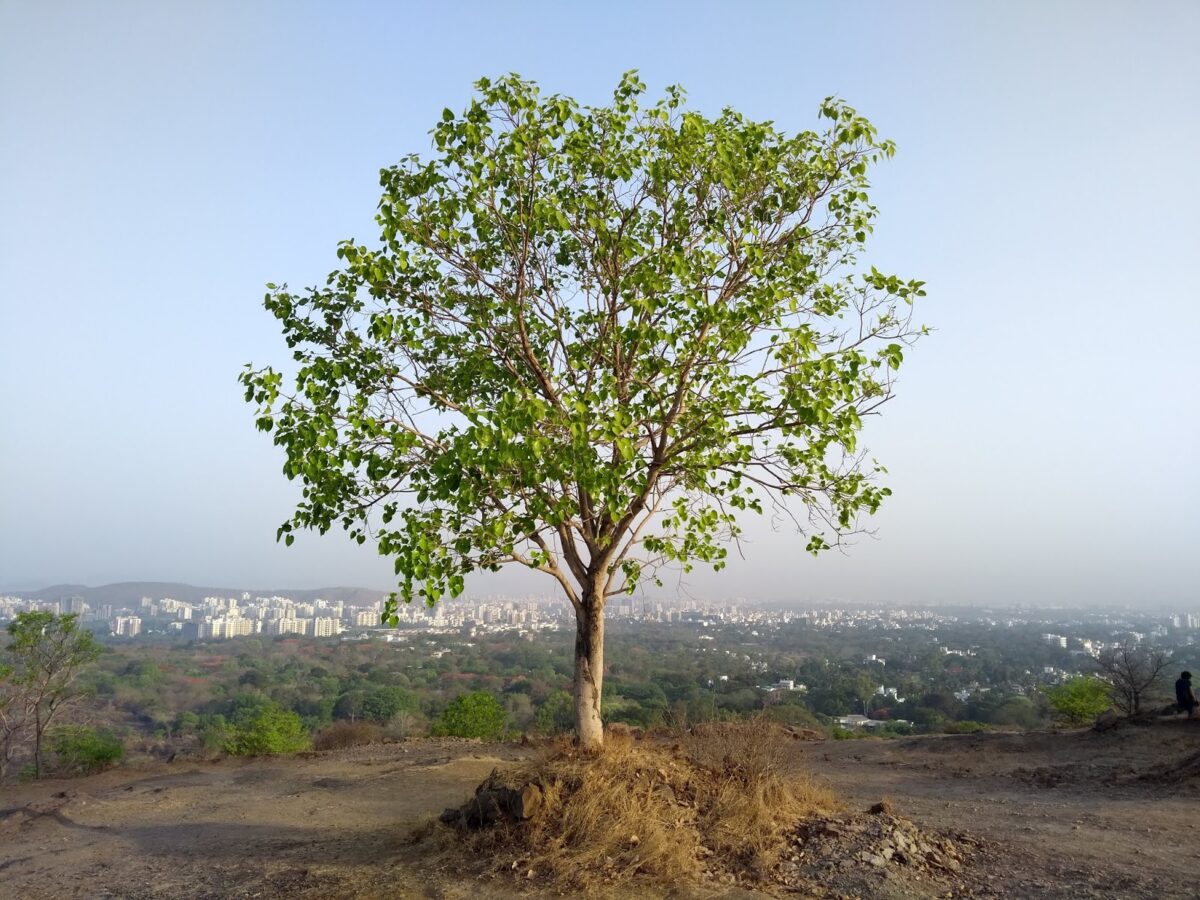 Stay happy tree, hope to see you grow big and tall!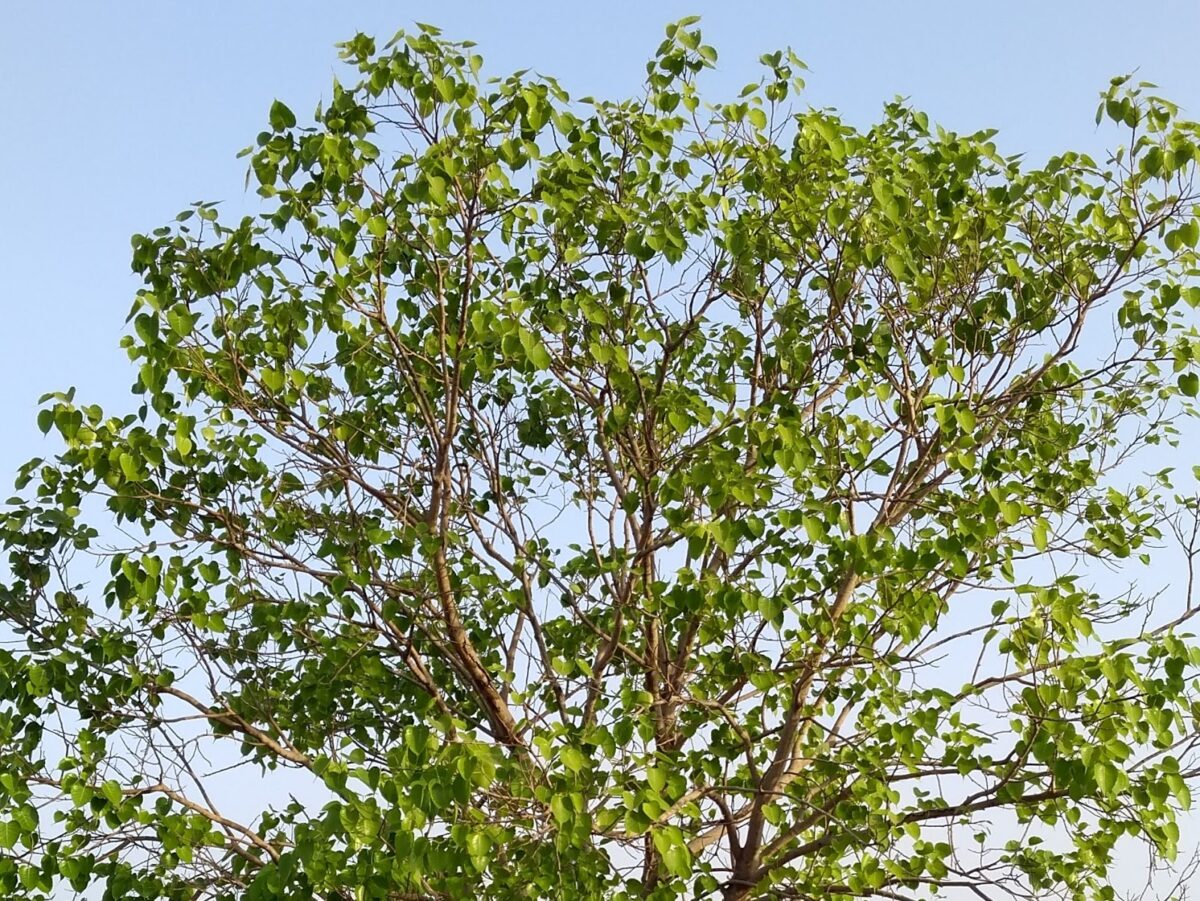 I am joining Parul in her ThursdayTreeLove blog hop. Head over to see some fantastic trees around the world. If you have a tree that caught your eye, then do join in!