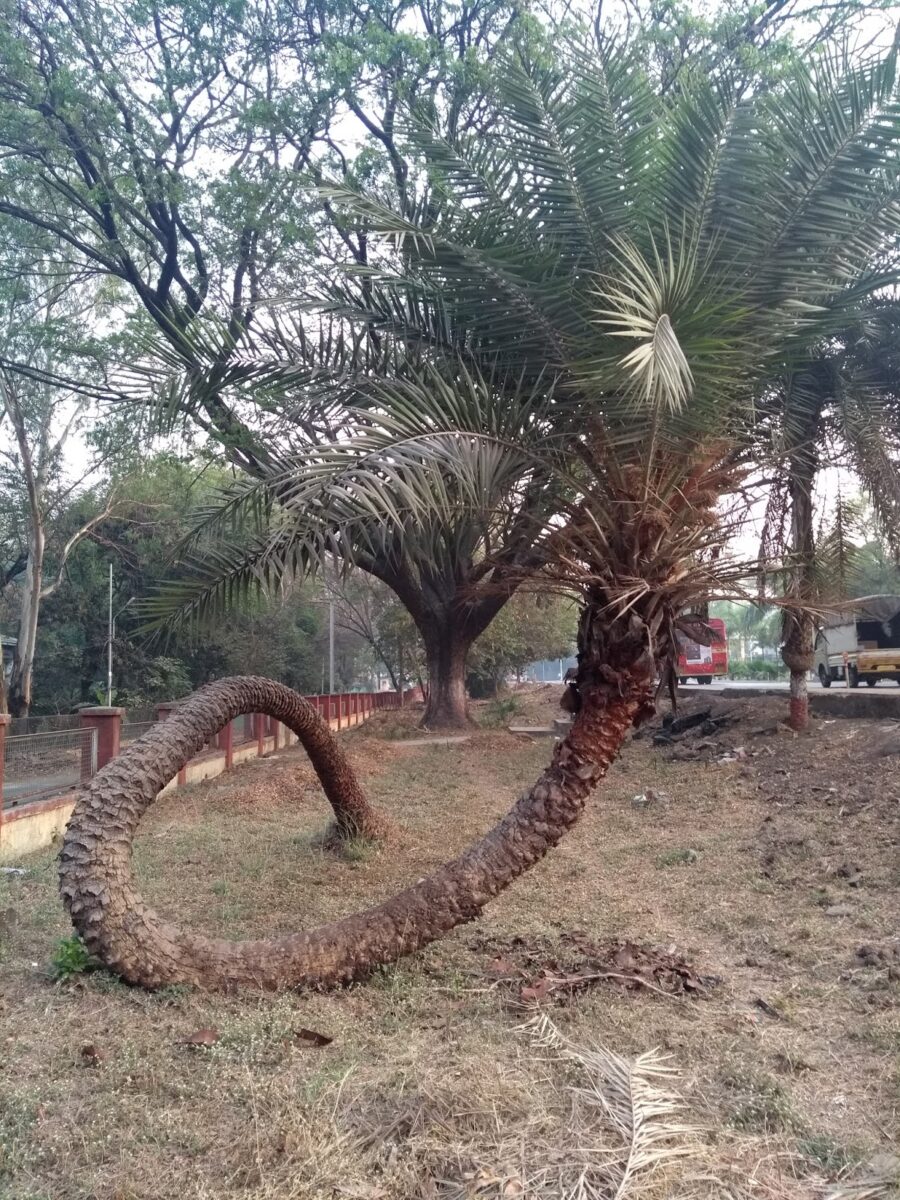 This tree has literally got my attention each and every time I pass by. So much so that I have to be cautioned to pay attention to traffic as it is located on my cycle route!


It is a Palm and quite and old one I think. For some reason, it has this twisted trunk. I can only speculate why this may have happened. Some storm perhaps. Or maybe there used to be some other structure there and the tree for some reason chose to grow around it…


Whatever maybe the case, its curves and lines are striking! Agree?


I am joining Parul in her #ThursdayTreeLove38 blog hop. Do head over to see some amazing trees from around the world. Better still, join in!