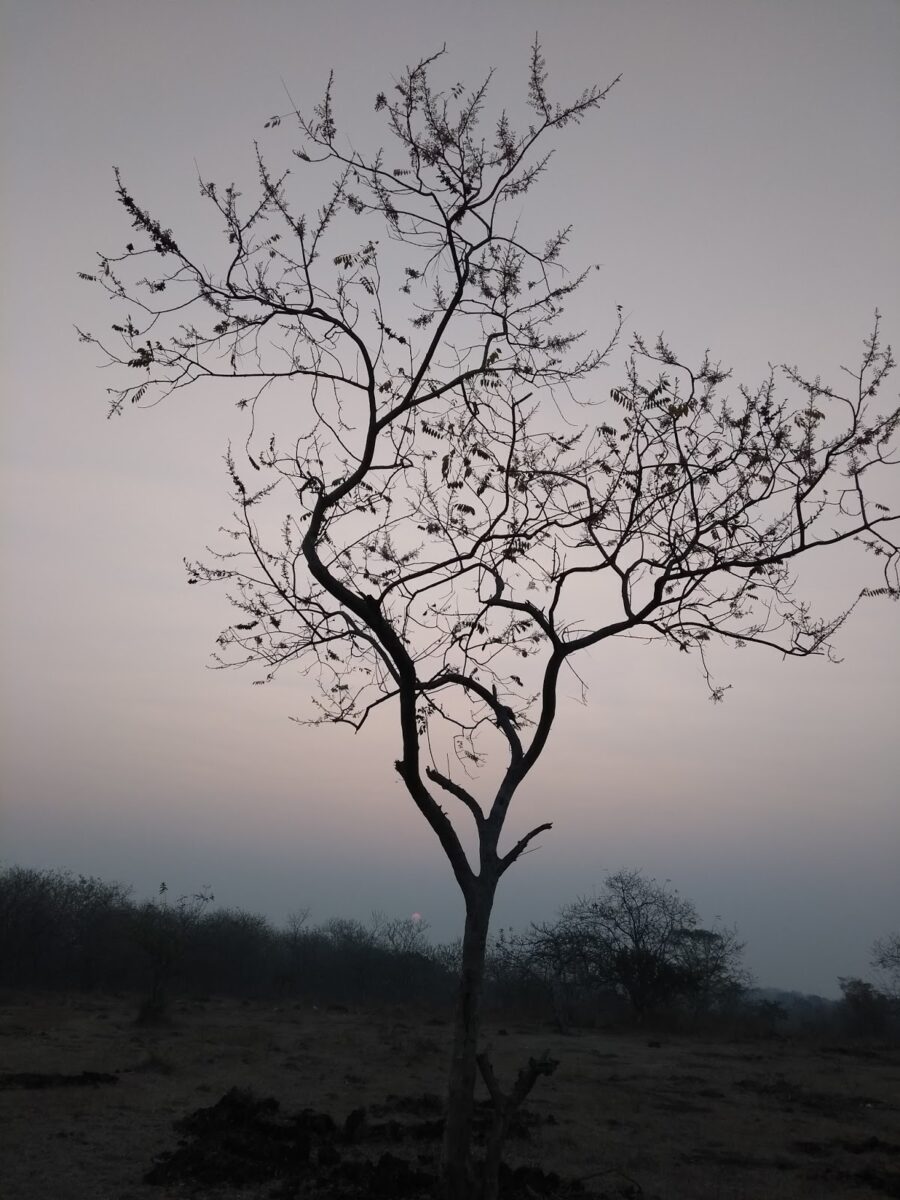 This is a view I see very often on my walks on the hills (called Tekdi in Marathi). Recently, I found it difficult to decide if the tree looked more beautiful than the orange glow of the rising winter sun! The twisted trunk and branches ending in arrows pointing skywards won!
But first a little about this plant. It is the Gliricidia sepium
(locally called Undirmari)
of the Fabaceae family.
It has been extensively planted on our hills some years ago under a plan to rapidly reforest barren slopes. This non-native took easily to the rocky soil and flourished. It blooms in January each year and the leafless tree looks glorious with pink blossoms.

Besides the visual element, its leaves provide oxygen and some folks use its branches as fire wood. I am told that its leaves and bark are useful to keep away rats.
Gliricidia drops its leaves every winter and once the flowering period ends, the bare branches will spring forth with hundreds of new leaves. They swathe the hills in wonderful shades of green during the monsoon – making it seem like a dense forest!
Here are the flowers up close!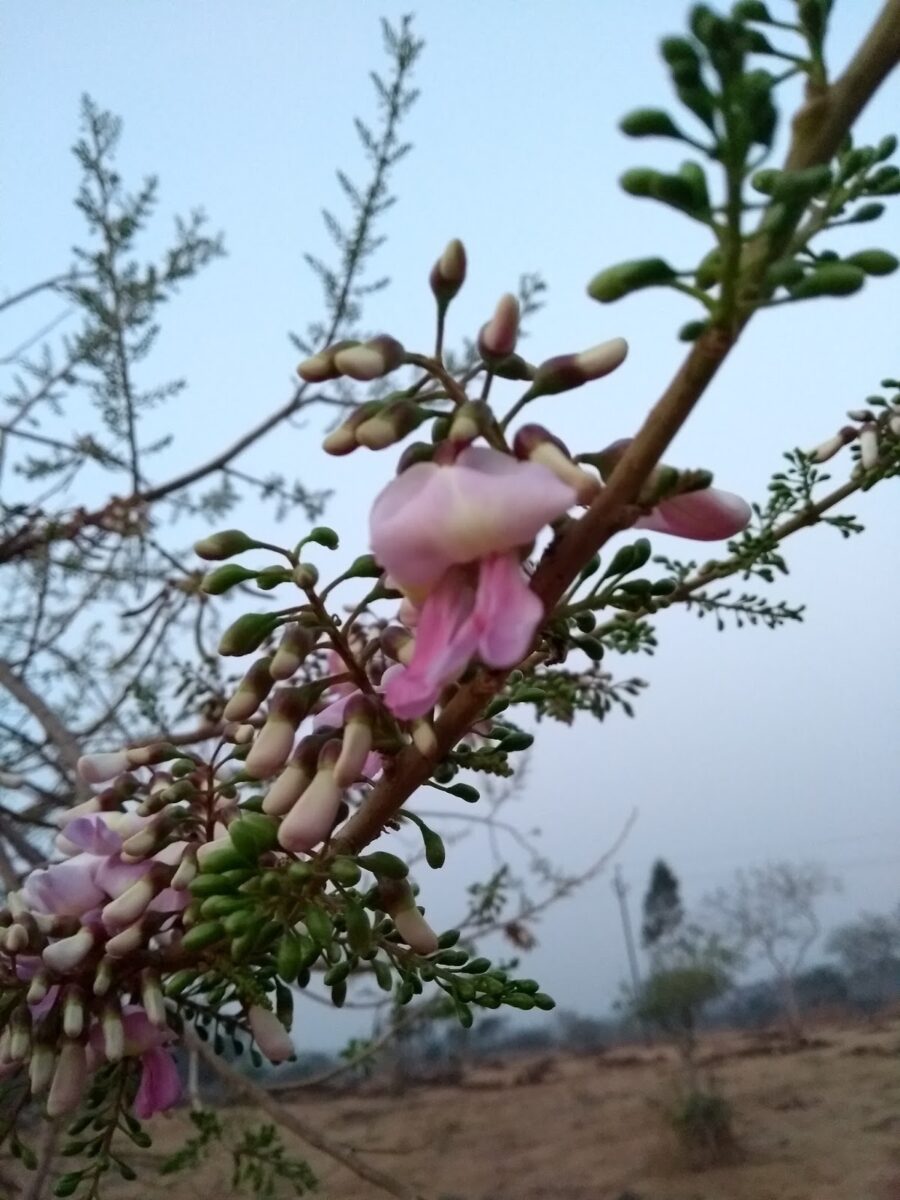 Pink white flowers in racemes
So why have I titled the post as Flawed Beauty?
That is because this exotic plant does not support other native fauna – birds do not nest on this tree and no birds/insects/ animals enjoy its nectar. Nothing grows below these trees so native herbs, shrubs, grasses are slowly disappearing. There have been calls to remove these trees and this particular plantation has drawn criticism from environment activists as well.
Here are some more images..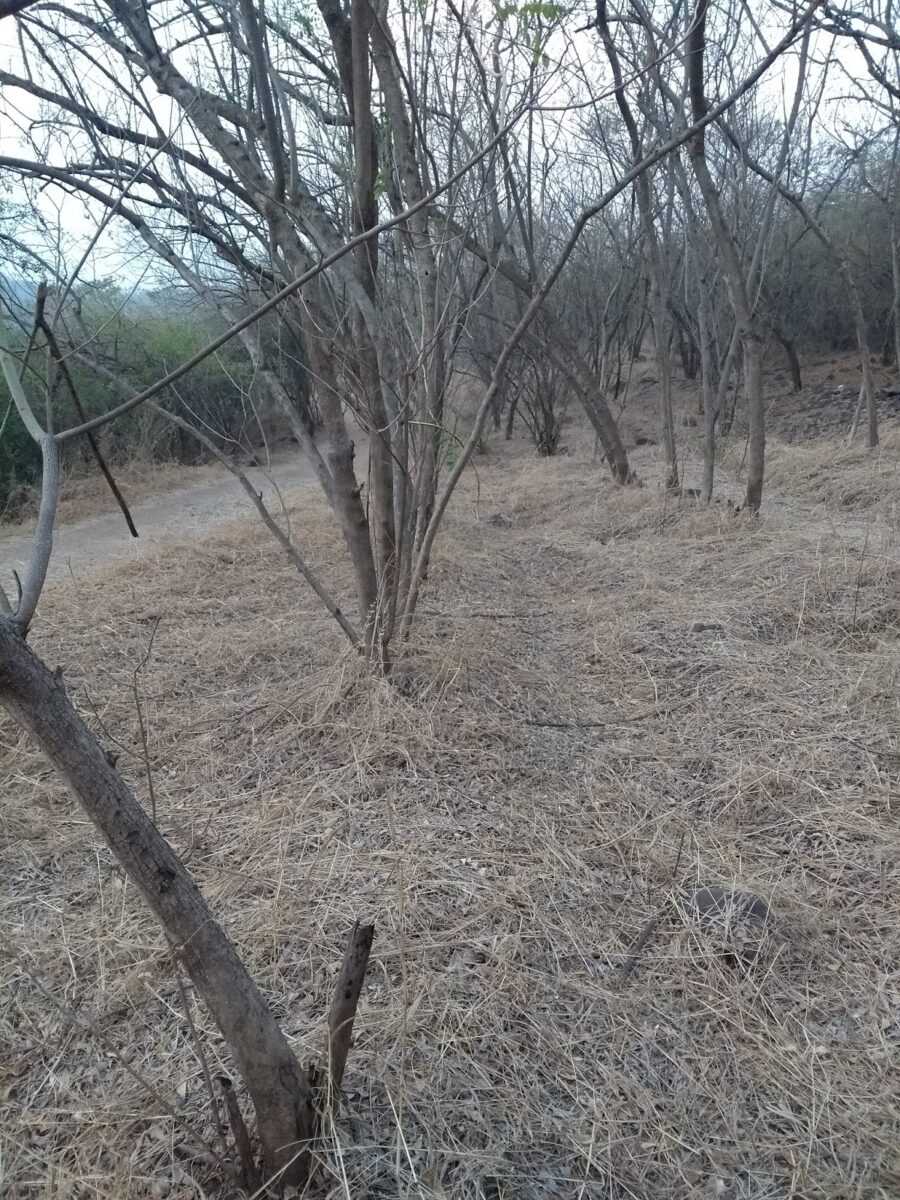 Trees planted in systematic rows on Pune hills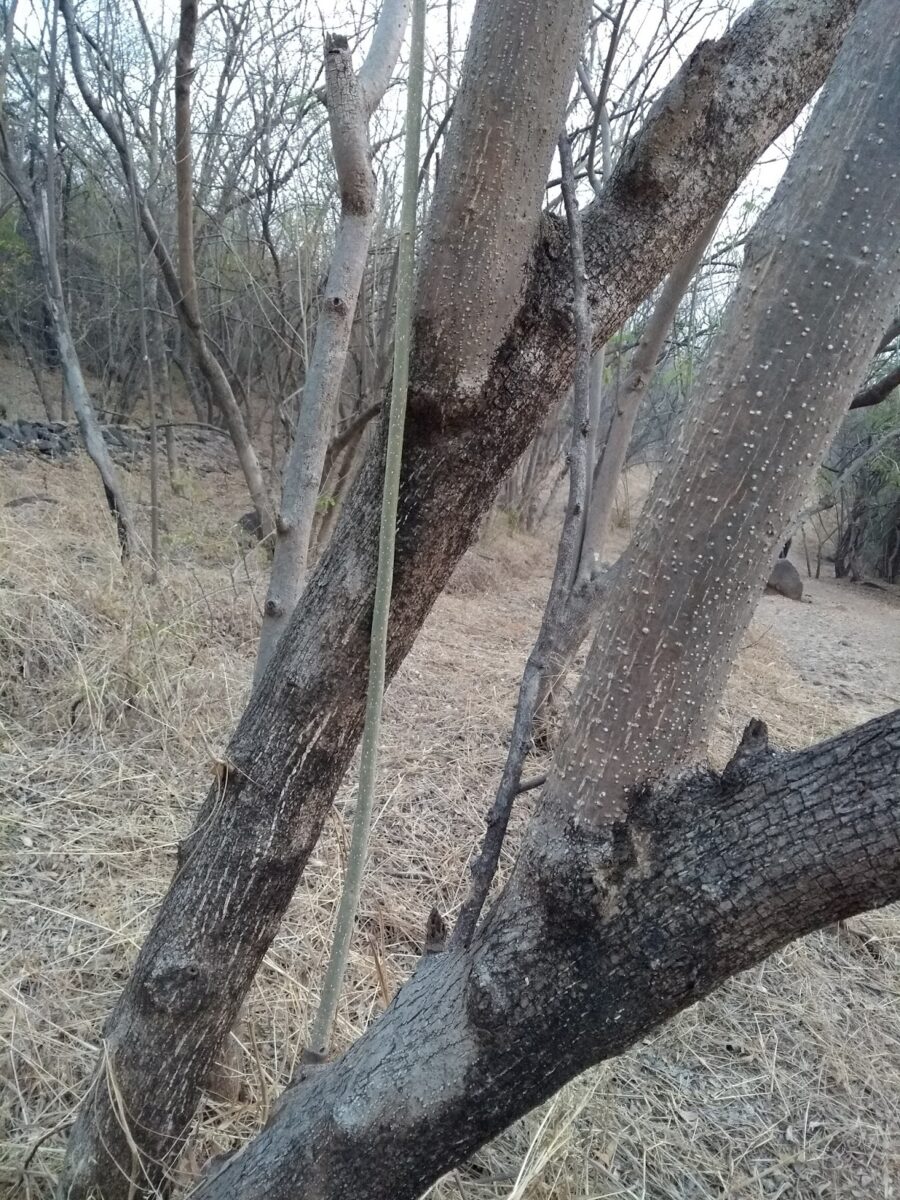 Lenticels on the bark. The branches grow vertically up and easily help identify the tree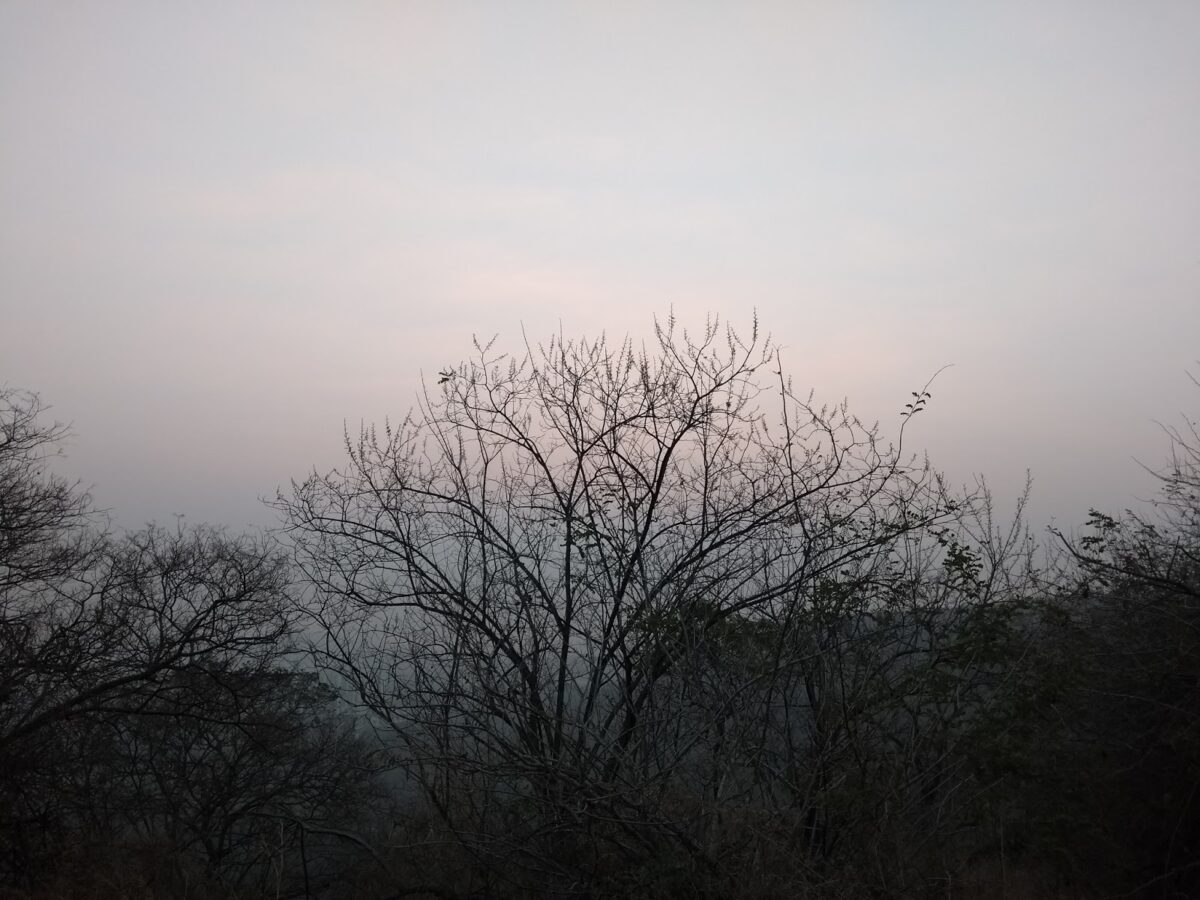 A Gliricidia seen against the morning sky
So would you say this beauty is flawed?
I am participating in Parul's #ThursdayTreeLove32. Do head over to see some amazing trees from around the world.