This tree was the first thing that caught my eye when I visited South Carolina. I was intrigued by the filament like structures growing on its branches and general ghostly appearance. The season was spring so I was expecting tender shoots or even flowers but this white 'mane' totally stumped me. As usual, I had a short list of common trees I was likely to see but this did not fit any description….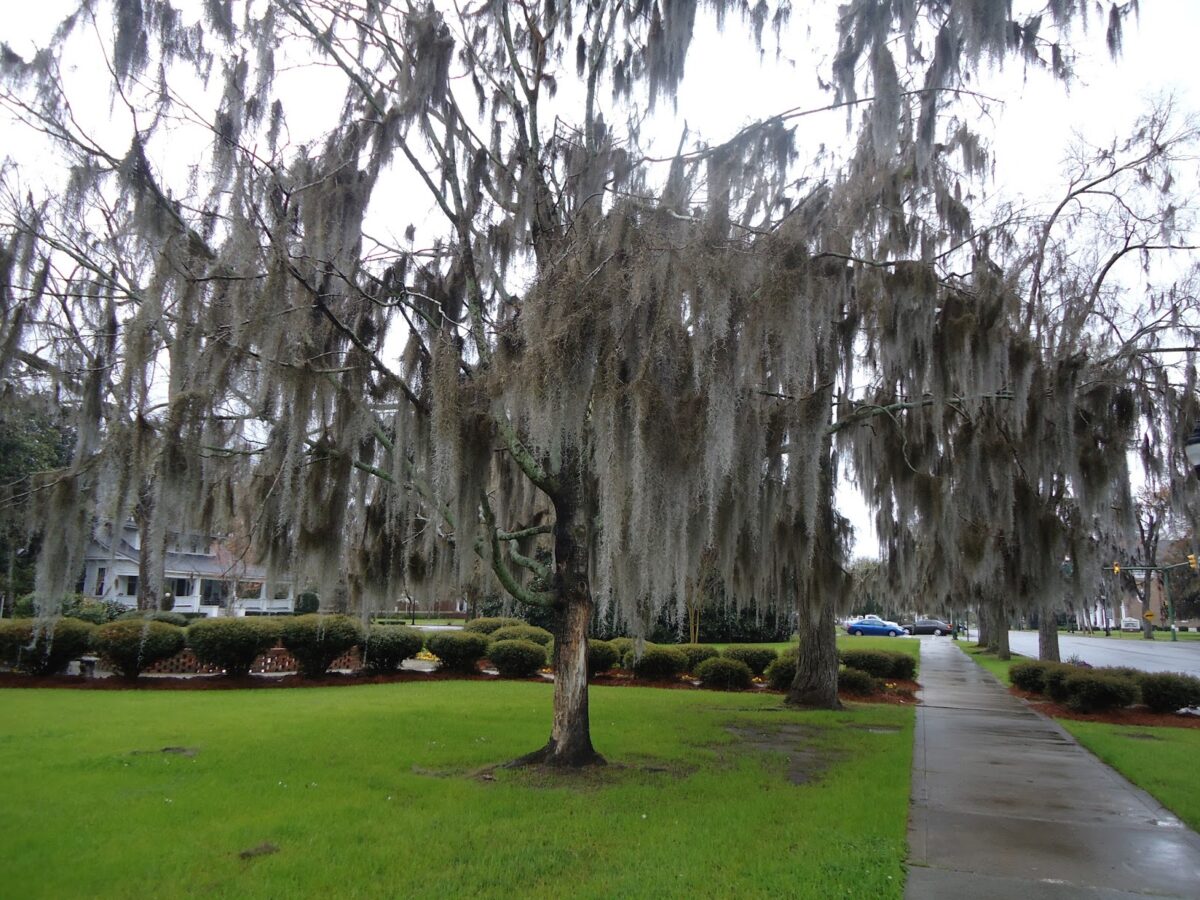 My sister in law informed me that these hanging filaments were Spanish Moss. Google helped with more information. Tillandsia usneoides is its botanical name belonging to the Bromeliaceae family and is found commonly growing on oak trees. Since my post is about trees, I shall not go into details about Tillandsia but you can look it up here.


Aha.. that took care of the mystery! What I was seeing was an Oak and what I thought as its leaves was actually another epiphytic plant growing on it.


Here is a close up where the Oak leaves are visible.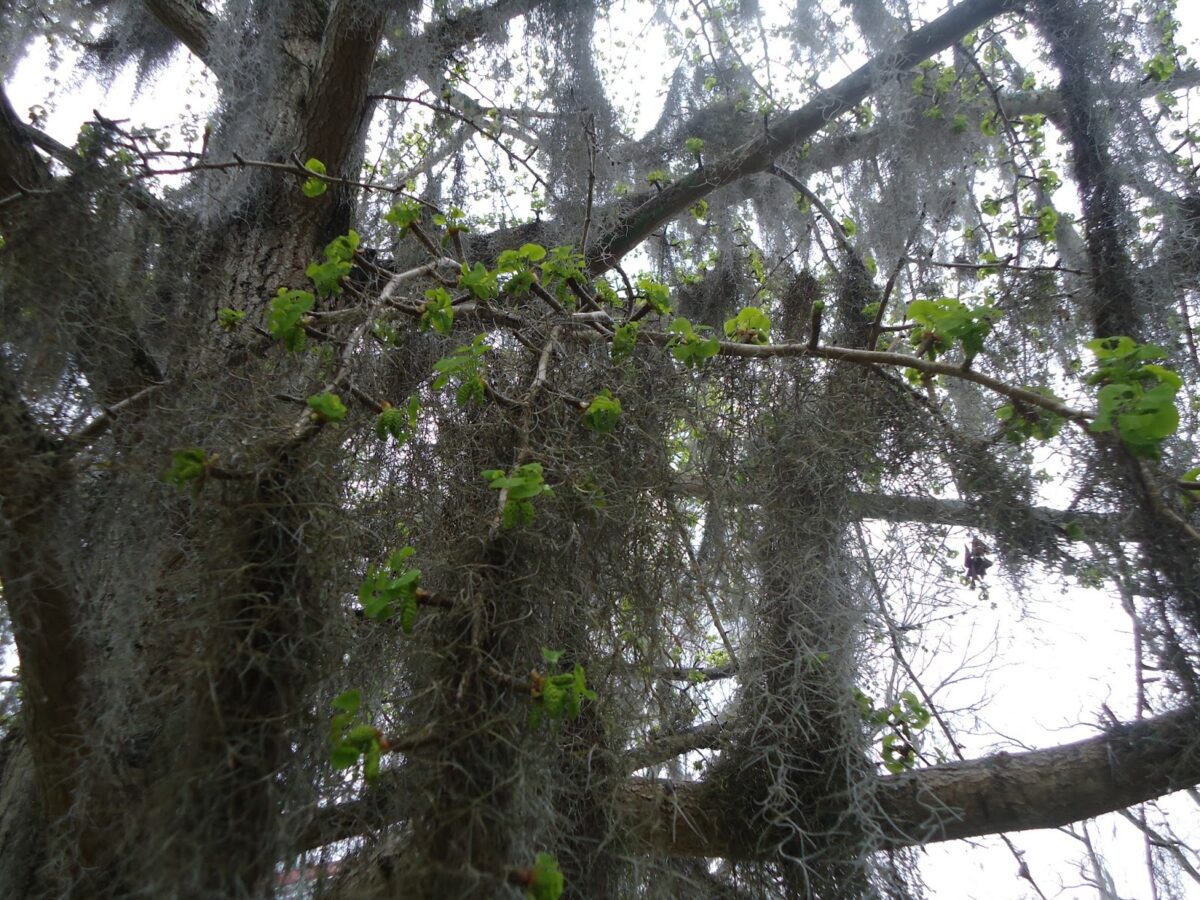 To this day, the Spanish Moss-festooned oak remains one of the most dramatic trees I have seen.


I am participating in Parul's #ThursdayTreeLove29. Do head over to see some fantastic trees from around the world.