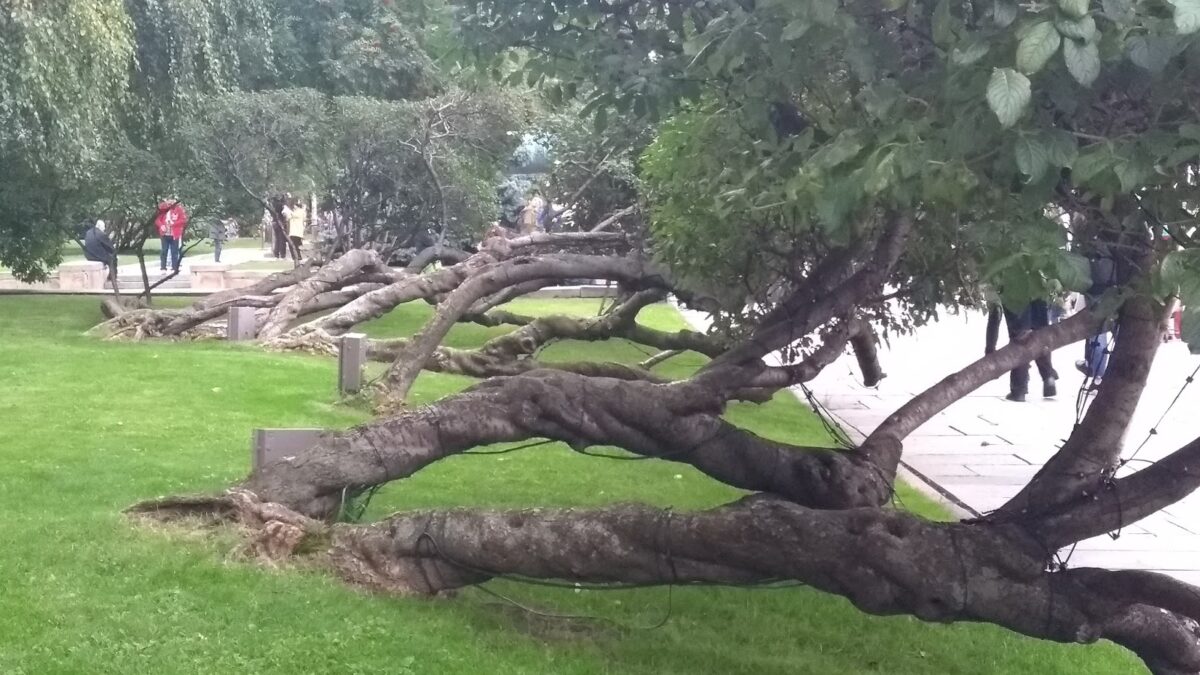 Strange as it sounds these trees do have a 'sleeping' habit dont you think?


I came across them in Moscow during our tour of the Kremlin. As yet, I havent been able to ascertain their ID and none of the locals around including our Guide could help me in this respect…


Why must they be horizontal? Flattened in some storm perhaps? Or is it the natural growth style of the species?


I wonder…. Any ideas folks??


I am participating in Parul's #ThursdayTreeLove24. Do head over for some fantastic trees from around the world.