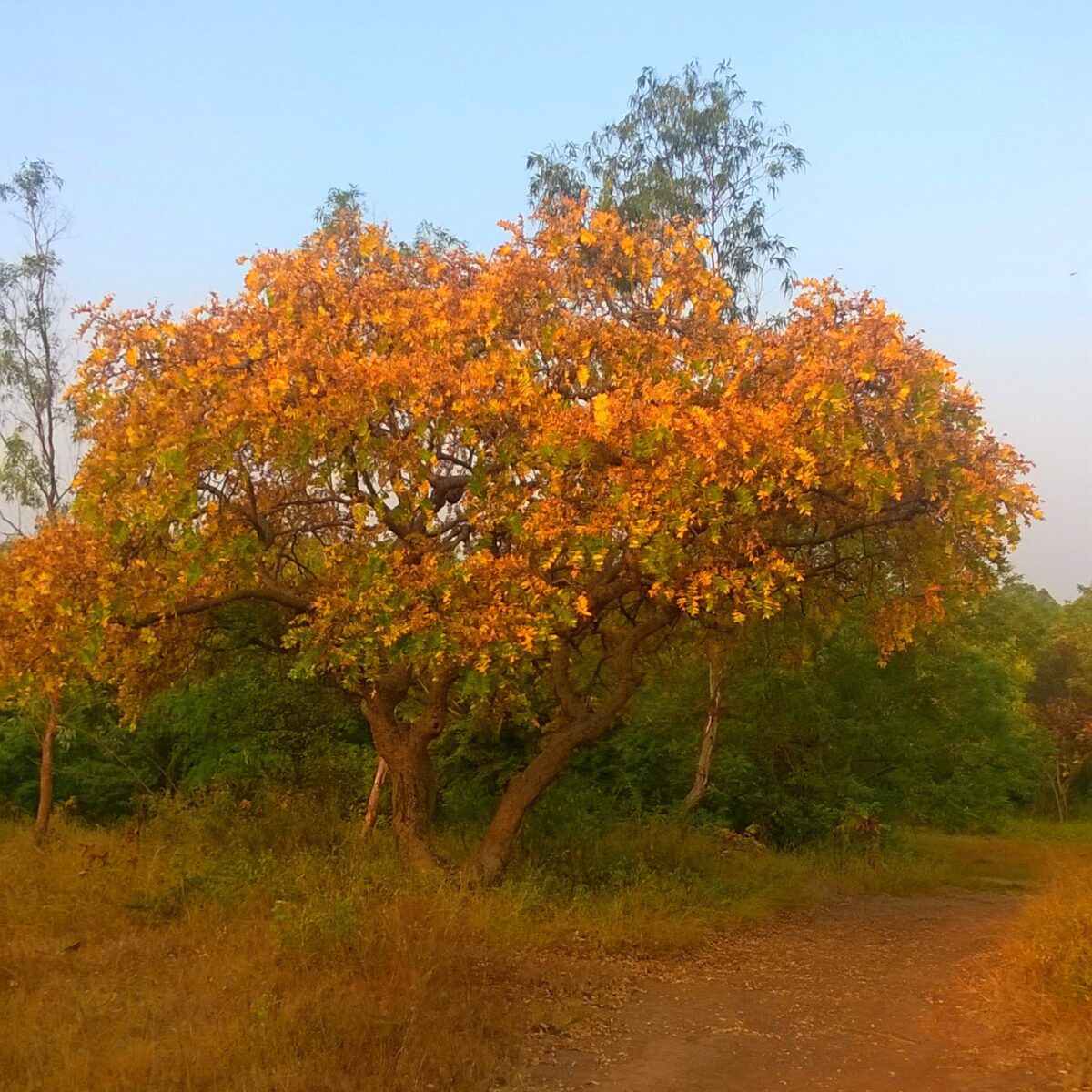 This is a Boswellia serrata of the Burseraceae family (locally called Salai). In the above image, the golden glow is due to the morning sunlight on its fading (hence golden yellow) leaves in the autumn. The hills in Pune have many Salai and its easily recognised by its peeling pale coloured bark. It blossoms in January though the flowers are not very conspicuous. The tree exudes an oleo-gum-resin which is said to have medicinal properties, as is the tree bark.

Here is the same tree in the monsoon – isn't it a glorious transformation??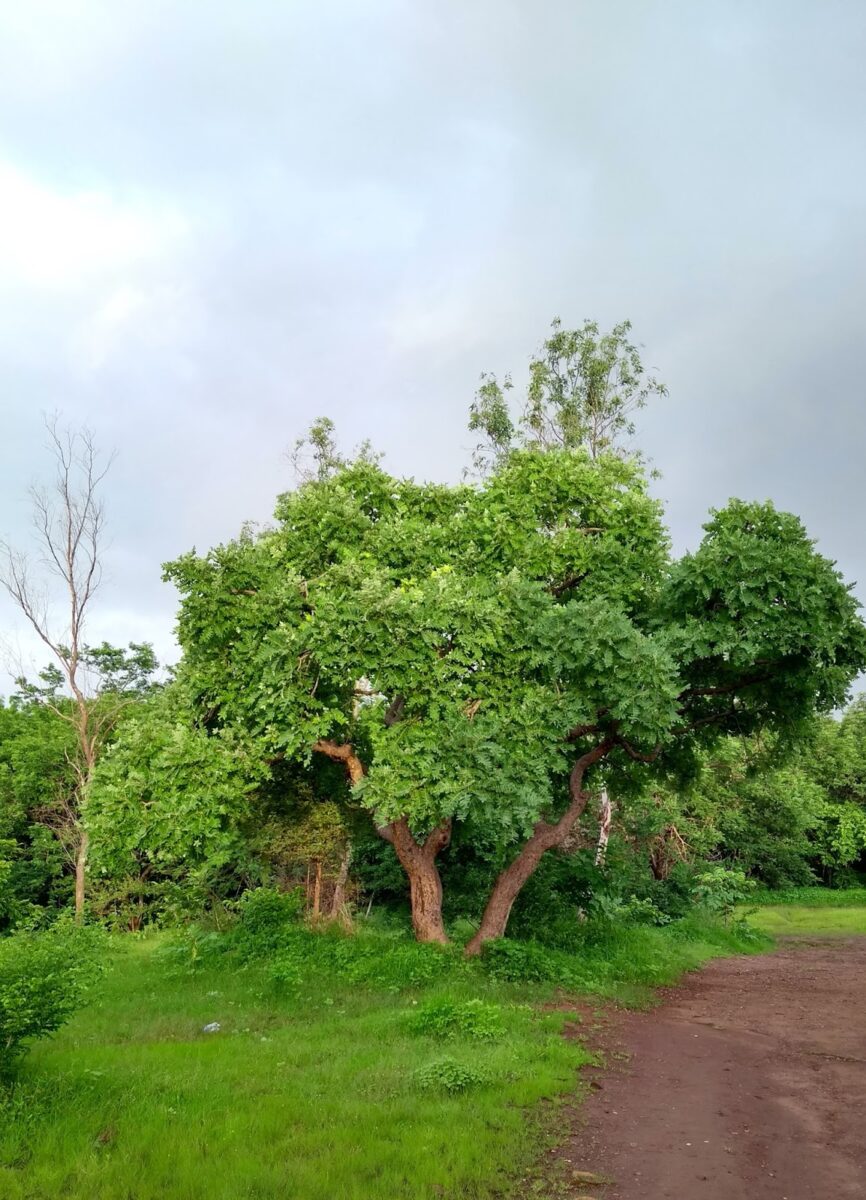 The following image shows the peeling bark. If you can zoom in, its possible to see a greenish layer beneath the yellowish papery peel.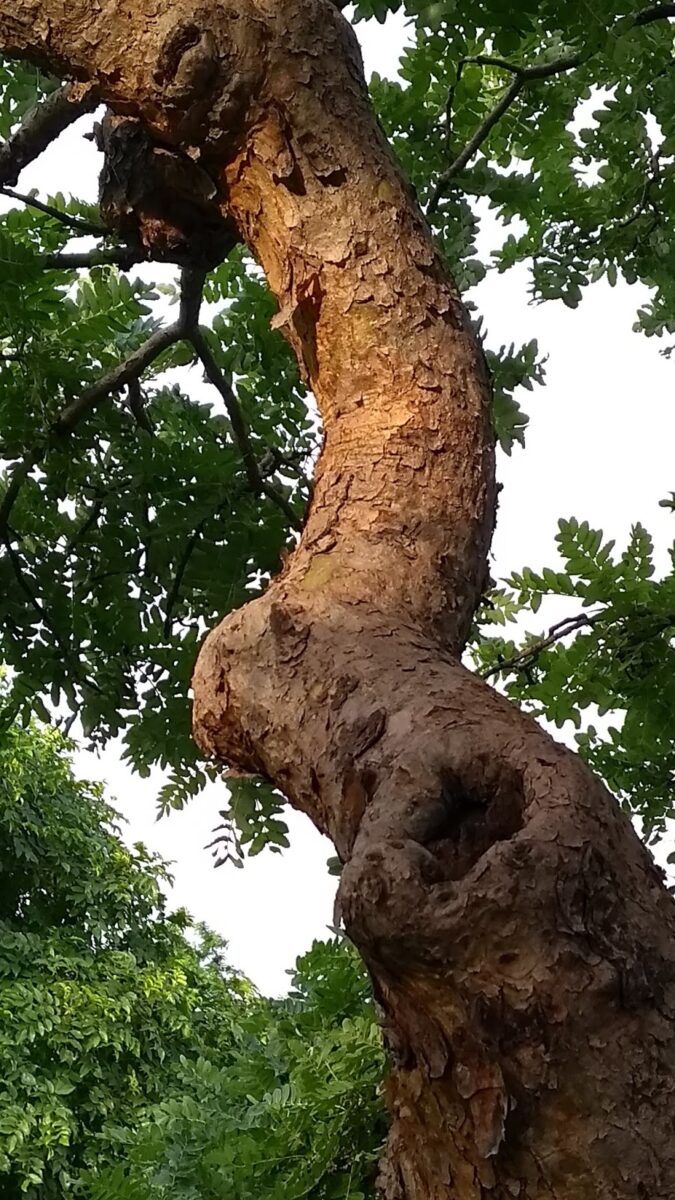 Fall colours in the colder climates are a much sought after touristy delight, one that is high on my wish list. The deciduous trees in my city also display changing leaf colours in the autumn which are just as beautiful.


Have you noticed leaves turning golden in November every year?


I am participating in Parul's photo initiative #ThurdayTreeLove. This is my contribution to #ThursdayTreeLove21