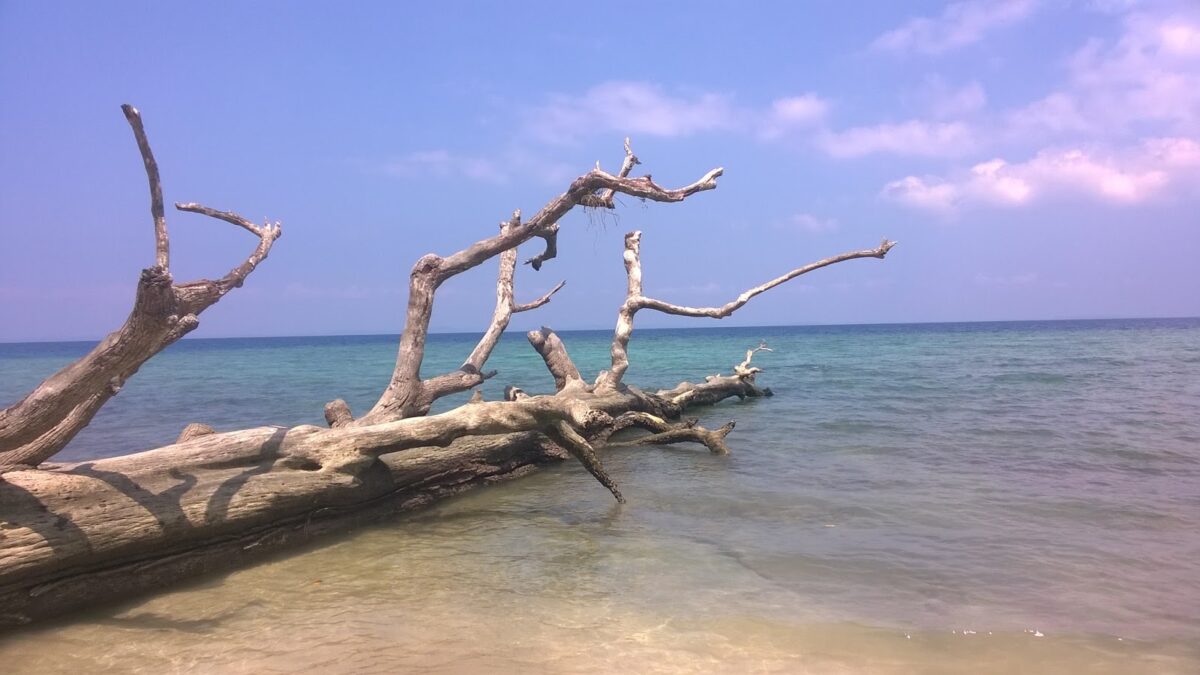 Walking along the almost pristine beach at Elephant Island near Port Blair, my path was blocked by this massive gnarled tree. Its bare whitish bark exuded a strange beauty that competed fiercely with the blue hues of the sea. The thickness and length of its trunk suggested it had seen several summers. While the locals did not seem to know its name, it could have been Manilkara littoralis or the Sea Mohua but this is just a guess… The beach had several such specimens that I later found, the effects of the Tsunami perhaps?? It continues to awe despite having fallen….


One of the local names of the Sea Mohua is Andaman Bullet Wood. The name Mohua first reminded me of the familiar Mahua and both these belong to the same family Sapotaceae (Chikoo family).

Here is another image of the same tree (trees) on another beach. It gives an idea of how they tower over us!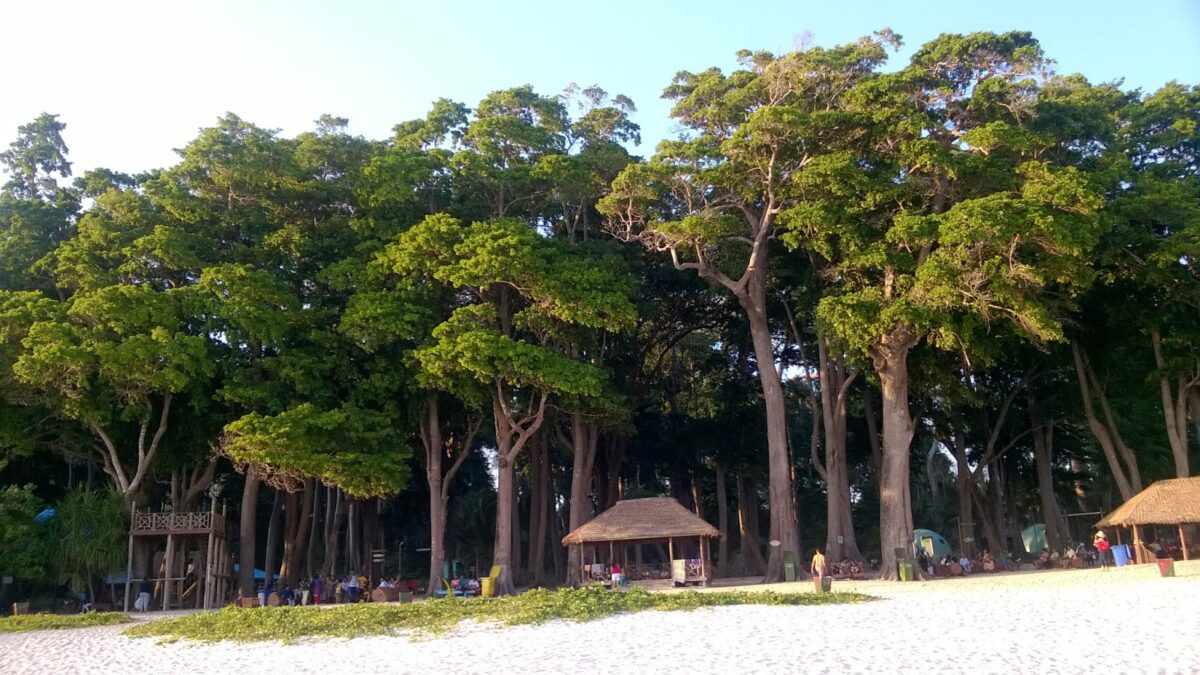 I am participating in Parul's photo initiative #ThursdayTreeLove. This is my contribution to #ThursdayTreeLove-19